Today I present The favorite cat to you! Exactly, her name is The favorite cat, or as we Serbs say Omiljena maca! =)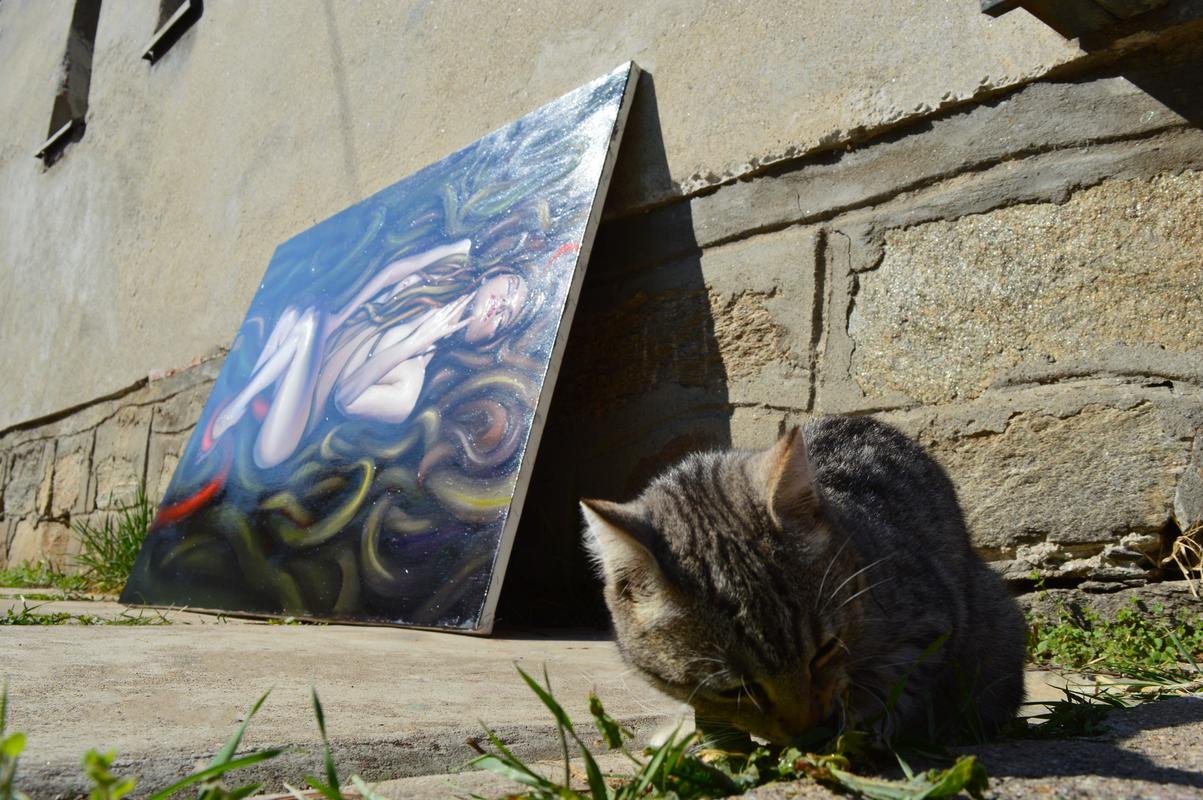 You are now probably wondering what she did to deserve that complimentary name. No, she didn't make that painting in the photo. My sister is the author. Omiljena maca likes posing with my sister's paintings. But we can't blame her, who wouldn't like to do that, my sister is really talented.
So Omiljena maca doesn't know how to paint! But what makes her special then?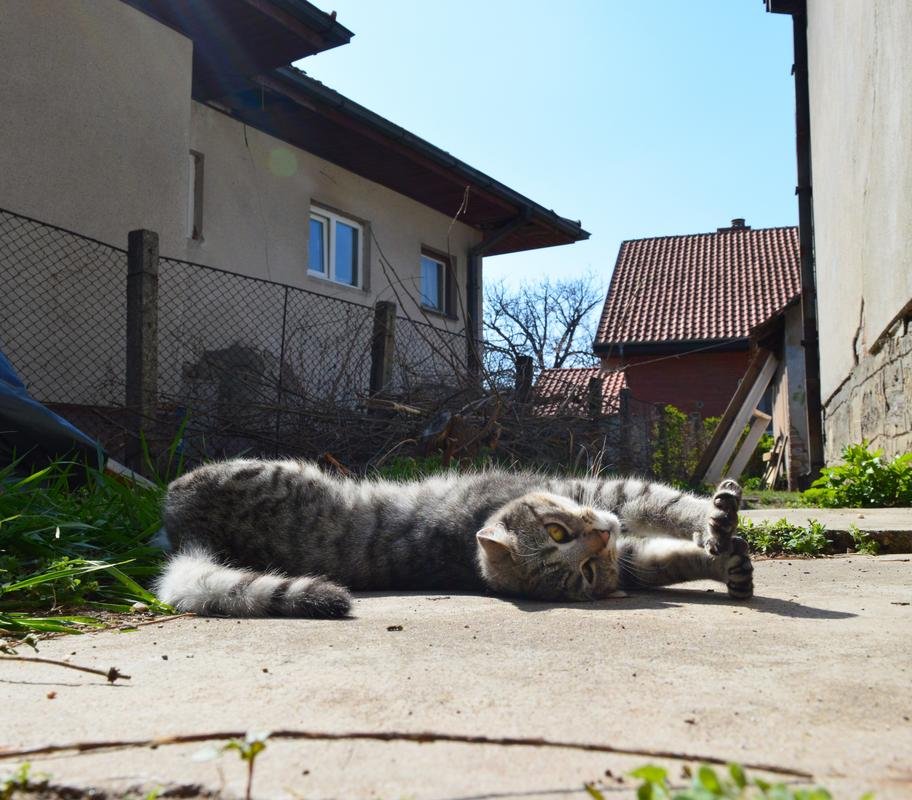 Can Omiljena maca maybe do some special moves or dances?
In the photo above we see her stretching and enjoying her body. Yes, it is not anything that other cats can't do.
Unfortunately Omiljena maca doesn't have any super powers related to her moving.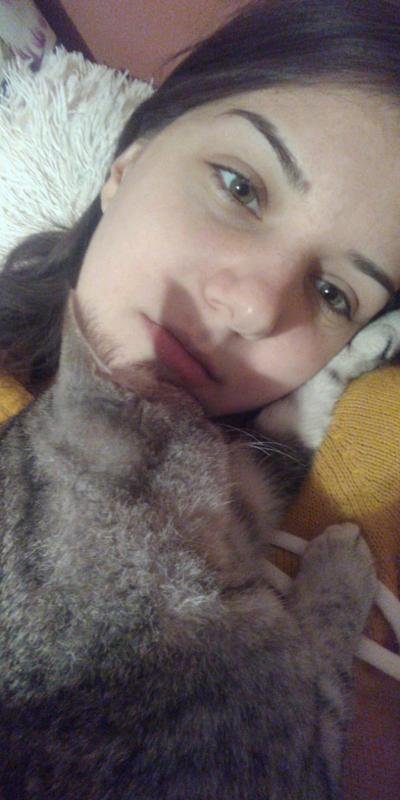 So what is going on with Omiljena maca? What is the thing that separates her from other cats? It is not anything extraordinary.
Omiljena maca is an ordinary cat which does typically cat things and lives a typically cat life. BUT she has a big heart!
Yes, superpower of Omiljena maca is her ability to share a loooot of love! She loves people and always looks to find a way to cuddle. And when she wants to give love she is unstoppable haha. In the photo you can see her and me chilling together. Isn't she great?
Thanks for reading, if you like this post please give it a like. Have a wonderful day! =)