Hello everyone! I hope you'll are doing great.
Today, I'll be introducing onepagex.com to all of you.
INTRODUCTION
According to wikipedia, A cryptocurrency exchange or a digital currency exchange (DCE) is a business that allows customers to trade cryptocurrencies or digital currencies for other assets, such as conventional fiat money or other digital currencies.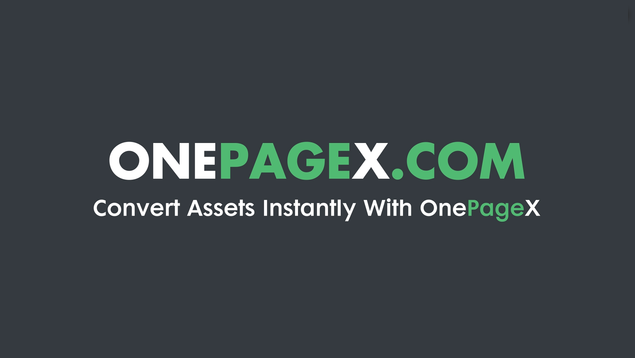 Image source
Onepagex.com is a cryptocurrency exchange platform where the exchange of cryptocurrencies and altcoins takes place. OnePageX is a simple cryptocurrency converter.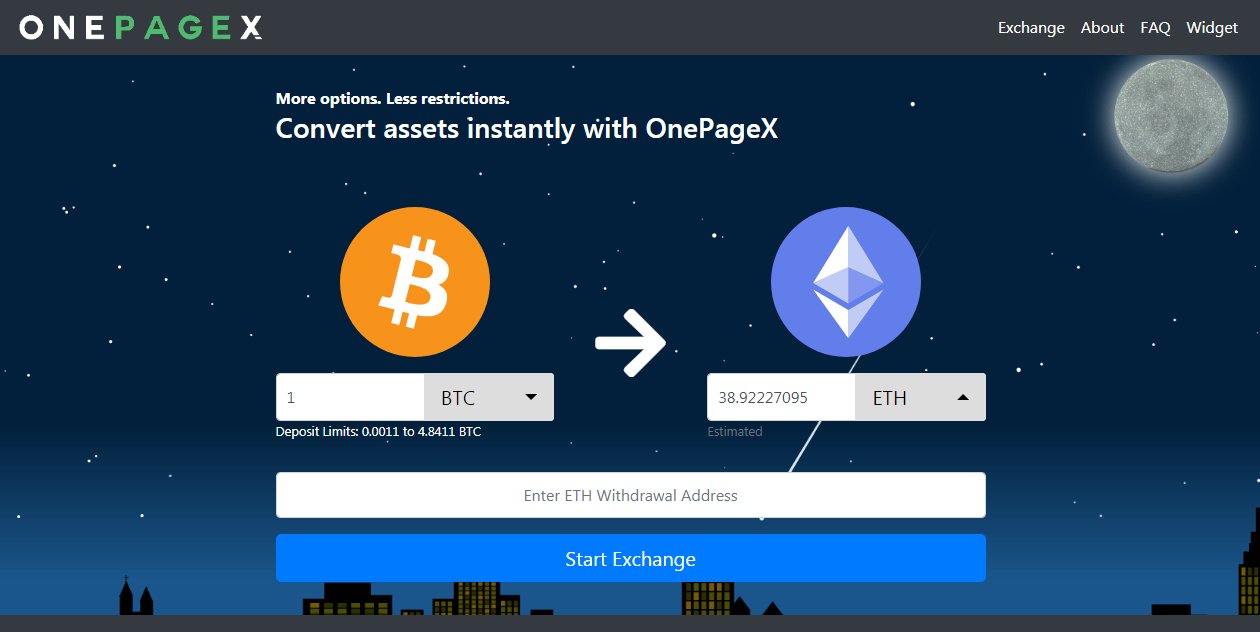 Image source
With its great interface and user-friendliness, OnepageX has a cool feature that enables its users to make multiple exchanges from one page. A simple bookmarking on your page or saving the URL and you can always come back and make more transactions on it. It is that easy!
OnepageX OneBox Widget
On the Onepagex onebox widget, you can send assets to whosoever you like.
Login to the OnepageX site.
Click widget on the top right corner.

Image source
Enter receiver's wallet address.
Click start exchange.
Scan the bar code, then boom! that's all.
ADVANTAGES
Users of OnePageX.com do not need to register to make exchanges on the website.
onepagex.com offers over 140 cryptocurrencies for exchanges.
onepagex.com can be integrated into any website by a simple copy and paste of code on the OnePageX.com OneBox Exchange Widget page.
Several transactions of different cryptocurrencies can be made by users at the same time.
DISADVANTAGES
Personally, I've not seen any demerit about onepagex.com.
REFERENCES
https://cateredcontent.com/events/opx8
https://onepagex.com/
RESOURCES
I wish to state here that this post and it's content is based on my experience and knowledge of onepagex.com. I provided links to the images here.
DISCLAIMER
This content does not serve as financial advice, be sure you do your own research.
Thanks for reading