Write-ups, news, gossips, blogposts, etc, has always been the backbone of the internet. This is what kept the 21st century technology relevant in many facets. People come on the internet most of the times to read blog posts on blogs or stories people post. They come to Facebook to 'read' what their favourite person is posting.
This is what makes Facebook; FACEBOOK.
Since the internet is more of a writing community than a visual community, the ability to pass information through writing has been a hot cake. Not just the ability really, but the skill to also entice people and keep them glued to a post, maybe so they can buy what the writer or the writer's client is selling, or so they can come back to visit one's blog.
This persuasive ability is what makes Copywriters; Good copywriters. This attractive writing ability is what makes bloggers; Rich bloggers. Good writing abilities is why writers are selling well on Amazon.
Writing is so important on the internet in such a way that social media influencers who are not able to keep up with the writing pace, even employ personal writers for themselves and their blogs. This is because this is what mainly keeps someone at the top of internet marketing: Good marketing through Persuasive writing.
However, the internet has been evolving and recently, we've seen the wave caused by the blockchain technology. We've noticed the possibilities that comes with it. The propensity of the technology to blend and be a hallmark for almost any industry. But most of all, when combined with cryptocurrencies, we've seen what it can offer for everyone; even writers.
An example is the Steemit Network. The type of relationship that exists here between content creators and readers, is a win-win situation.
I call Steemit the Facebook of cryptocurrencies. However, the only difference is, Steemit at its Zenith, offers more creative value than Facebook. That shouldn't be news because Facebook wasn't built for writers and content creators but Steemit can be said to be.
However, when I joined Steemit, I struggled to have my voice heard in the vast pool of writers. It wasn't easy and never got easy, well, until CateredContent came by. Through @originalworks which is being ran by the same unit as CateredContent, I got a fair chance to get paid for the value I put out to the Steemit community. This was massive for me and is still is through CateredContent.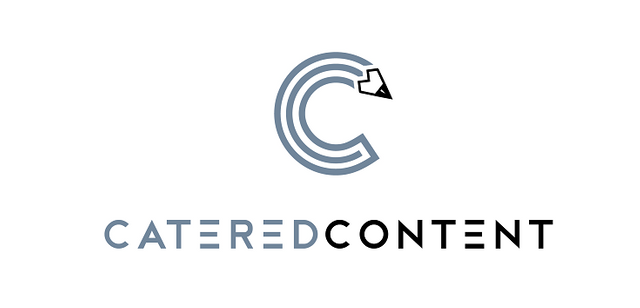 CateredContent is a platform that allows users to write about amazing projects and get paid for it. CateredContent runs sponsored contest events where writers earn by writing about startups and companies sponsoring the contests. Presently, CateredContent only works with Blockchain companies and writers are either paid in Steem or the companies utility tokens!
On CateredContent, it is said that everyone begin their writing journey as a small fish.

The 'fish' grows due to the participation level of an individual.
CateredContent plans to introduce an incentive based reward system on participation levels on writers on CateredContent.
CateredContent aims to enable all writers in the world irrespective of their location earn from their writing skills. The writing topics will be vast and writers will have the liberty of choosing their niches: just writing about what they love.
CateredContent is still in its infancy stage and several prospects are on ground that'll bring about amazing features on the platform for both companies and participating writers.
More so, the CateredContent platform is going to be where several writers will become established in the nearest future!
It is pertinent to note that the team behind CateredContent is the same team behind @originalworks.
@originalworks is responsible for dishing out juicy contests that carried the highest prizes on the Steemit platform. This gave a lot of writers knowledge about the blockchain and cryptocurrency while also getting paid in cryptocurrrency in form of Steem. Steem is just one of the currencies on the Steemit ecosystem.
CateredContent is adding more spice to that. CateredContent is not only paying in Steem but also in other forms of crypto too, so because of that it is pertinent to have an Ethereum Wallet first and keep your wallet address somewhere safe -you'll need it!
So the steps to getting started on CateredContent are:
• Sign-up
• Edit your profile and add your Ethereum address.
• Pick an event, work on it and submit your entry.
•Once the event is done, your prize will be deposited in your wallet.
*CateredContent will also notify of future events through your e-mail.
Are you an entrepreneur or startup seeking publicity? There is no better place than CateredContent. With the vast pool of talented writers having their tentacles stretched out to a wide audience on several platforms, CateredContent takes the gospel of your business on its wings to places and people you can only think of.
Are you an entrepreneur or company that wants to get in touch with them? Do you have any questions that you'd like answered?
You can contact them here
As for writers, this whole thing is more than a win-win situation for them. It is a beautiful opportunity that can't be found elsewhere!
Last Words
Writing on blockchain couldn't be more better. CateredContent just made it so easy for writers to earn while doing what they love most -writing! More so,entrepreneurs are handed a big chance to make their crypto or blockchain startup known to a wide audience. This however, is not limited to crypto or blockchain startups alone. It is for every possible person.
Won't you join this team?
Talk Soon,
Rex.
---
Sites and Resources
CateredContent Website
CateredContent On Medium
CateredContent on Reddit
CateredContent on Steemit
CateredContent on Twitter
CateredContent on Instagram
N/B: All pictures used in this post were gotten the sites of CateredContent and are
licensed for use in this contest.