Source

Introduction
Mining also has its rewards, because like all work that solves this data, it has its monetary reward, besides this is a necessary process for the maintenance of the majority of block chains.




Understanding the importance of the economy through the blockchain and concerned about the details that may impede its progress, a platform has been created that has an open infrastructure that offers a revolutionary Consensus of high performance, low latency and low rates designed to boost the decentralized economies of the future, called Harmony

Harmony It is a platform created with an open infrastructure for people in the future. By creating a high-performance consensus that will allow decentralized economies for all those who practice the world of the blockchain, this infrastructure can enable various types of decentralized applications and markets, which need high performance and decentralization. From games, to decentralized exchanges, to strengthening AI data markets, we are excited about all these use cases.
This platform combines the best research results and engineering practices in an optimally optimized system.
Specifically, it makes progress in the following aspects:
● Secure fragmentation: Harmony's fragmentation process is demonstrably secure thanks to distributed random generation (DRG) process that is unpredictable, insensitive, verifiable and scalable.

● Efficient and fast consensus: Harmony is based on PoS and is therefore energy efficient. Consensus is reached with a linearly scalable BFT algorithm that is 100 times faster than PBFT.

● Adaptive PoS with threshold: the game threshold required for a node to join the network is adjusted based on the total stakeout volume in a way that malicious stakers cannot concentrate their power on a single fragment.

● Scalable network infrastructure: With the RaptorQ source code, Harmony can quickly propagate blocks within fragments or across the network using the Adaptive Information Dispersion Algorithm. Harmony also adopts Kademlia routing [37] to achieve cross-fragment transactions that are logarithmically scaled with the number of fragments.

● Consistent cross-fragment transactions: Harmony supports cross-fragment transactions with fragments that communicate directly with each other.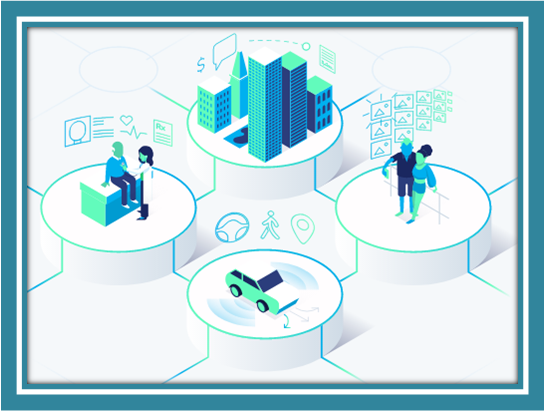 Source
Its objective is to offer scalability and decentralization. since until now other platforms existing in this medium have not been able to achieve the coordination of both characteristics and that is why harmony has as main objective to change what can impede the progress of the economy through the blockchain.
Similar to the way Google integrates its search infrastructure vertically, we adopt a comprehensive stack approach to resolve consensus at scale. We apply 10x innovations in each layer in consensus algorithms, systems and networks to maximize the performance of our network while maintaining decentralization. Our end-to-end integration allows us to iterate faster and make more aggressive optimizations than could be done with a modular.
Features
Global market platform scale, through the fragmentation of communication and transaction networks.




Blockchain technology comparisons
Not only do you want to resolve performance, but also take into account the number of nodes that participate in the decentralized blockchain network. Adopting a full stack approach to the application of 10x innovations in networks, systems and algorithms. Read more about our technology in our technical document.
A fragmented PoS system is the best compensation between speed and fair consensus. Harmony is the best example of such a system. Here is a comparison of some other projects that use fragmentation technology.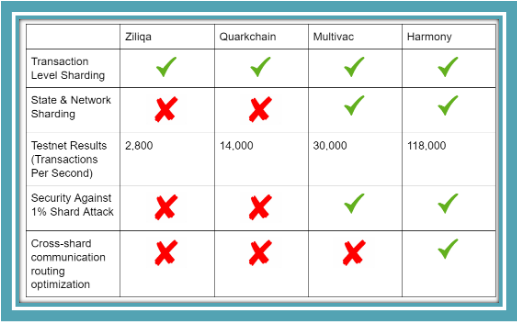 Source
Some Important Data
Consensus protocol
Our consensus protocol uses design principles such as fragmentation and channeling to parallelize transaction processing. This allows us to effectively manage connection latency and allows our performance to adapt to the size of our network.

Systems
We are developing a slender and mission-specific kernel to execute our protocol with greater CPU performance and security. This will also allow a wider set of devices to participate in the consensus for a more decentralized network.

Nets
We implement network engineering techniques for smarter message propagation and faster consensus building. Understanding the network topology allows us to execute a highly concurrent protocol.


Token
The token that will be issued by Harmony is the Supply that will be used to meet the regulatory requirements or other obligations that are required.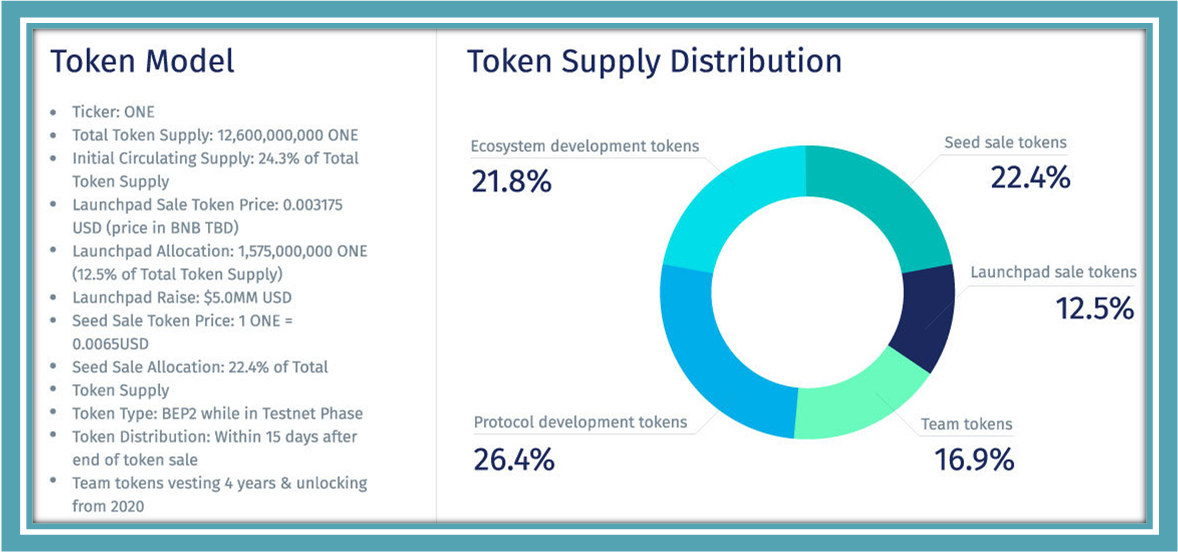 Source
Route map
In this map you can see what Harmony has been doing during these two years.


Source
Your partners
Investors in Harmony
Noticias
Team and Advisors of Harmony
Harmony is formed by a responsible and trained team in everything related to the economy through the Blockchain, with the desire to improve this type of services offering its customers security and confidence in this platform. It should be noted that they have left this work in companies such as Google, Apple, Microsoft and Amazon.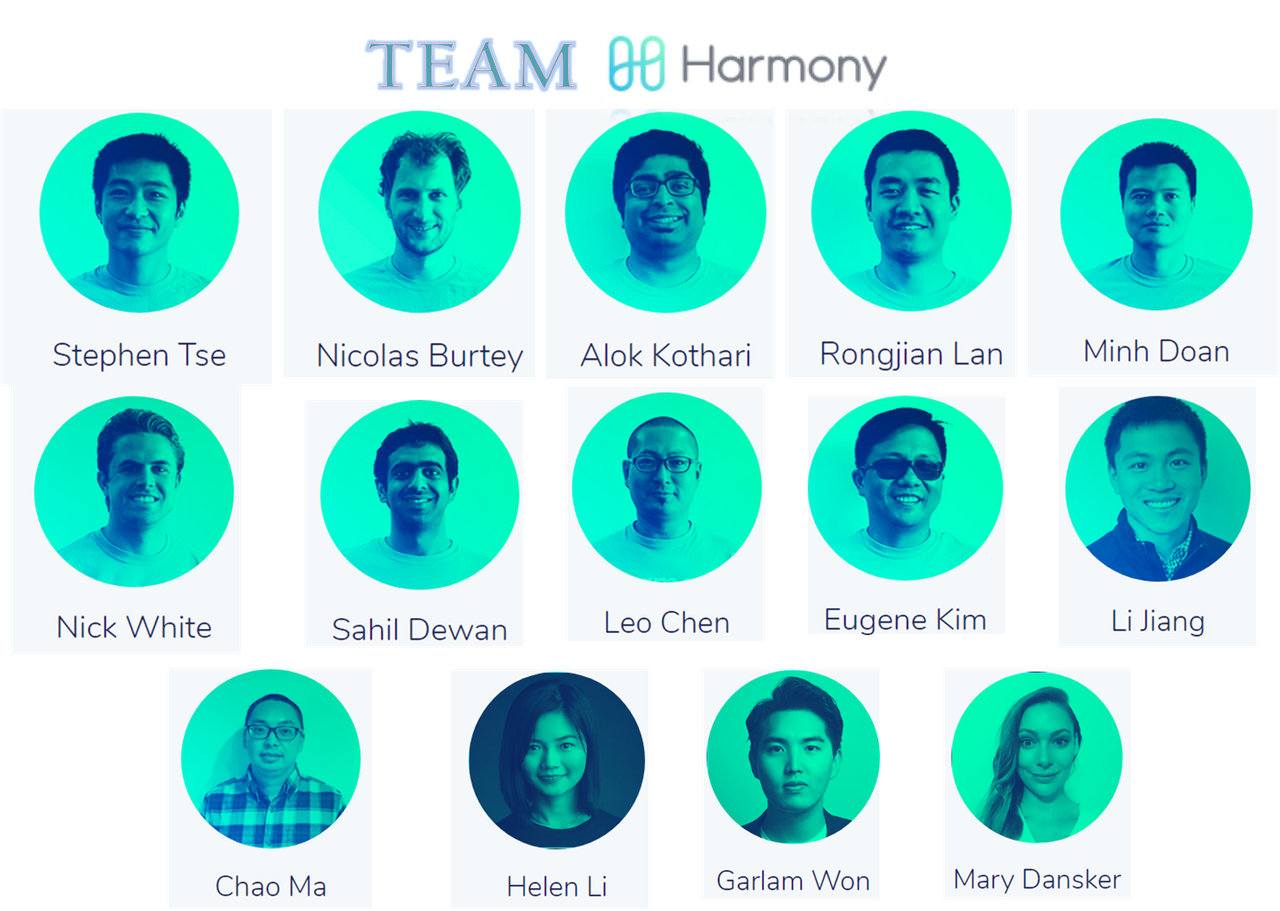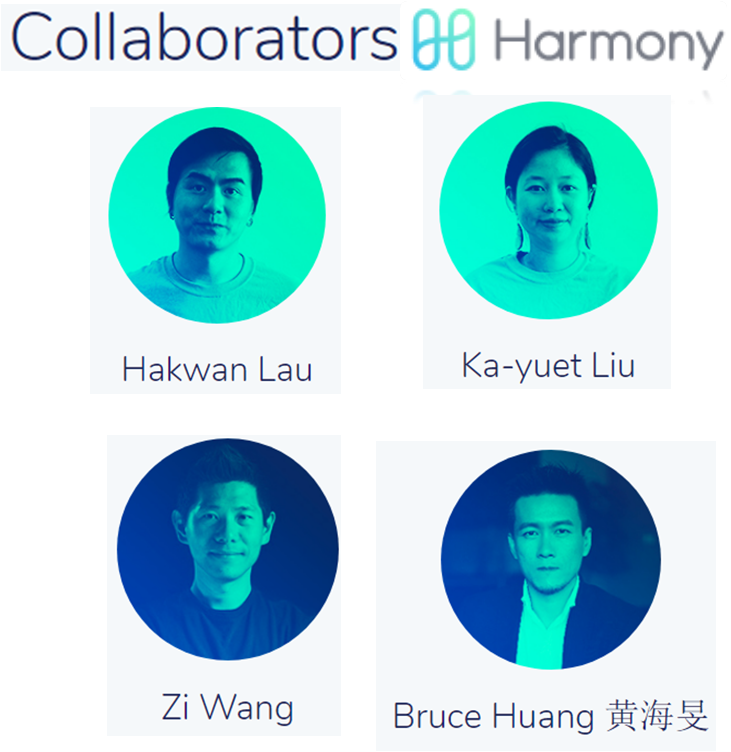 Source

Conclusion
Harmony The new blockchain technology, a platform created so that through fragmentation, it creates the high-performance consensus, which allows open economy to decentralize all. This platform offers reliability, an efficient and secure service already includes multiple benefits for its users such as the combination of high scalability for more innovations in networks, systems and consensus algorithms.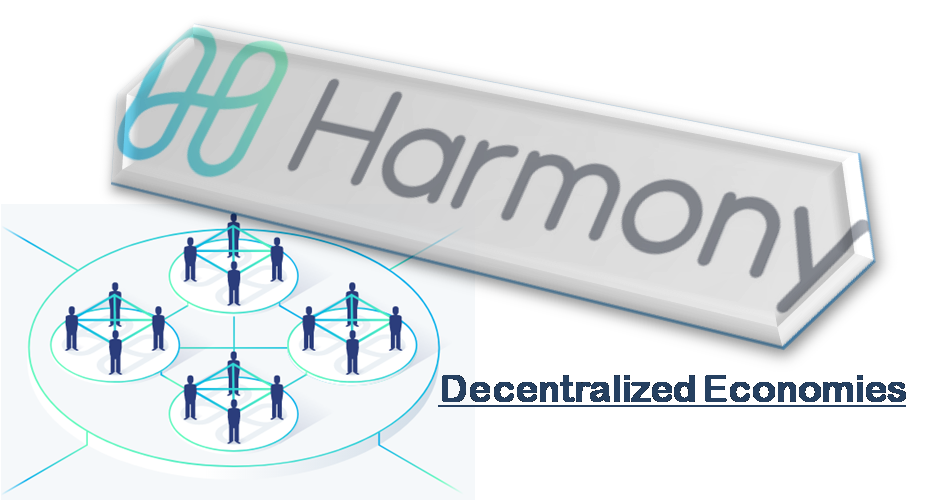 Source