Whats OnePageX.com?
This is an exchange where you can convert all your cryptocurrencies. No need to register and Offers over 140 cryptocurrencies!
How to use OnePageX.com?
Very simple steps to use this amazing exchange
1.- Pick the two assets to convert
2.- Enter a withdrawal address and click "Start Exchange"
3.- Deposit and done.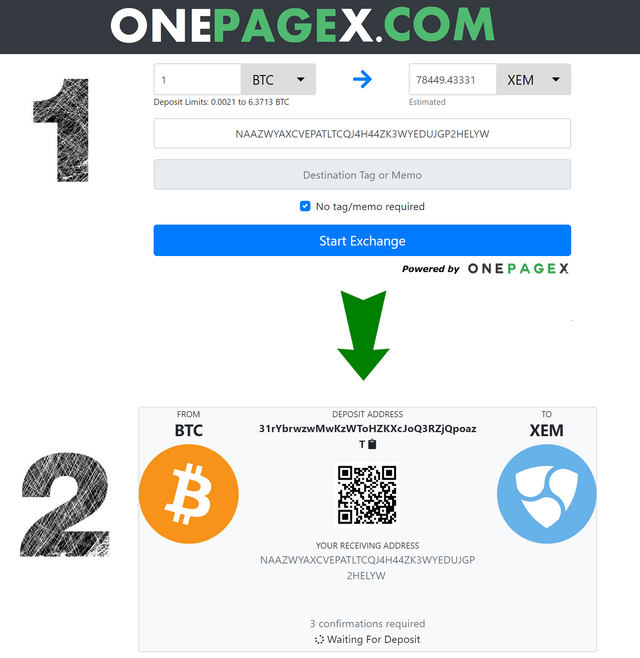 Features:
Onepagex support multiple cryptocurrency conversions all from one page
No registration requiered
Easy and ast
Offers over 40 crypto
Multi-transactions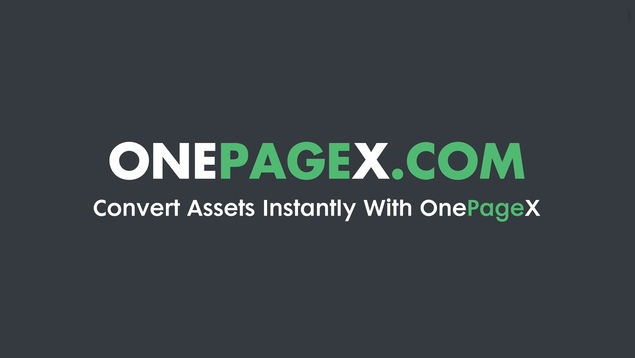 More Details here
OnePageX Website https://onepagex.com/
OnePageX Steemit https://steemit.com/@onepagex
OnePageX Reddit https://www.reddit.com/user/onepagex
OnePageX Twitter https://twitter.com/OnePageExchange
OnePageX Instagram https://www.instagram.com/onepageexchange/