ONEPAGEX.COM
Is the platform that provides the service of converting bitcoin and litecoin in other 140 cryptocurrencies, in an easy, secure and anonymous way, since you do not have to give personal information to use the service.
What are the Features of OnePageX?
No registration
More than 140 crypto to exchange
Easy to use
Secure
Widget for easy integration
How to use OnePageX.com?
1.- Pick the two assets to convert.
2.- Enter a withdrawal address and click "Start Exchange"
3.- Deposit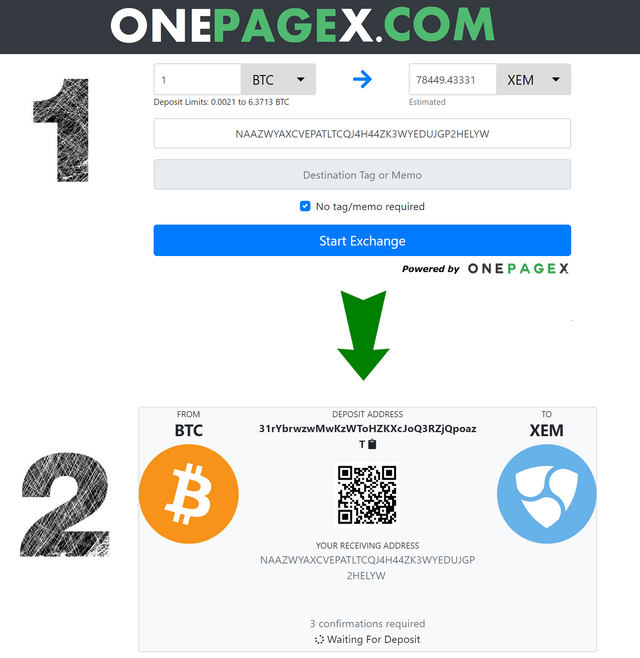 OneBox Widget
It can be integrated into any website to enable cryptocurrency exchanges on their page.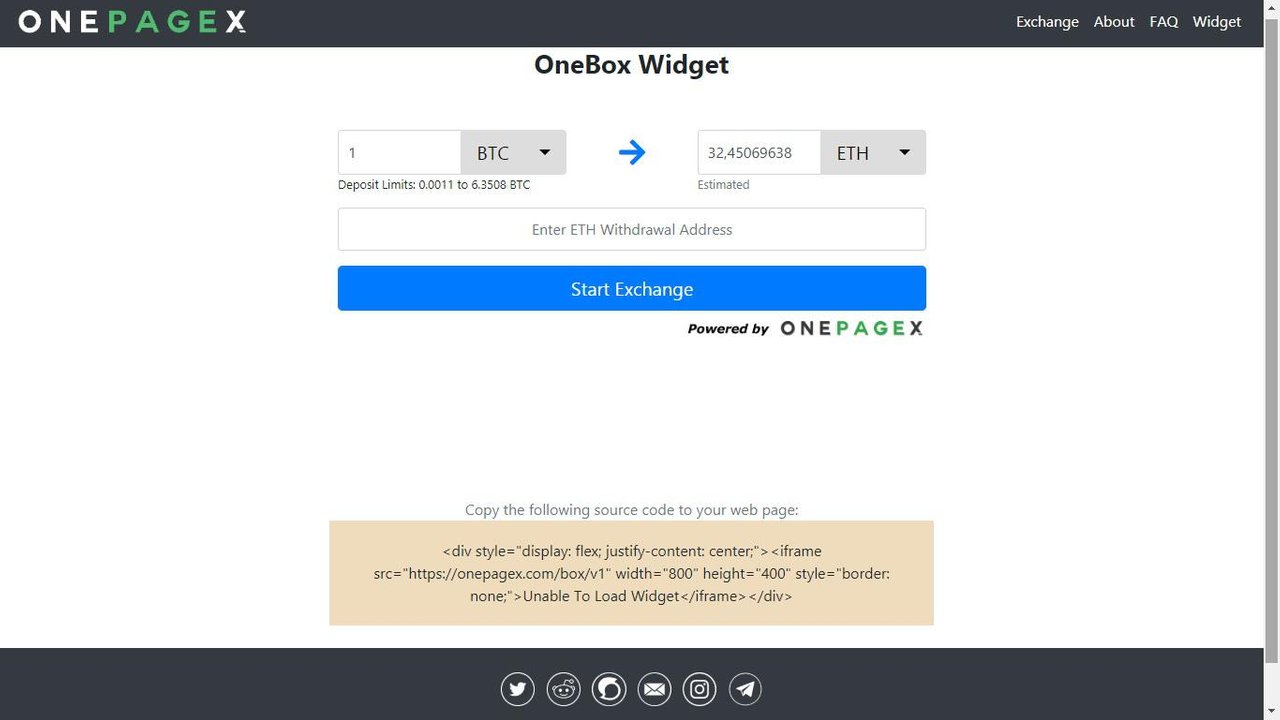 Conclusion
onepagex is a great alternative to take one cryptodivisa to another, in onepagex it has more than 140 cryptocurrencies and they continue adding more. With the ease that you do not need to register any personal information in the process. Onepagex, the easiest and safest platform to use.
Info
OnePageX Website
OnePageX Steemit
OnePageX Reddit
OnePageX Twitter
OnePageX Instagram
OnePageX is the simplest cryptocurrency converter in the world!