Today was the best day (as far as feline fotos go) that I've had in a while! I managed multiple group photos, including some AWESOME shots of them doing various things: cleaning each other's ears, hanging out in the same bed, etc. I found a good strategy to keep them from running off; I would give each one a serious belly rub, snap some photos, then sit back down and repeat. It seemed to work, lol! Enjoy!
---
Group shot,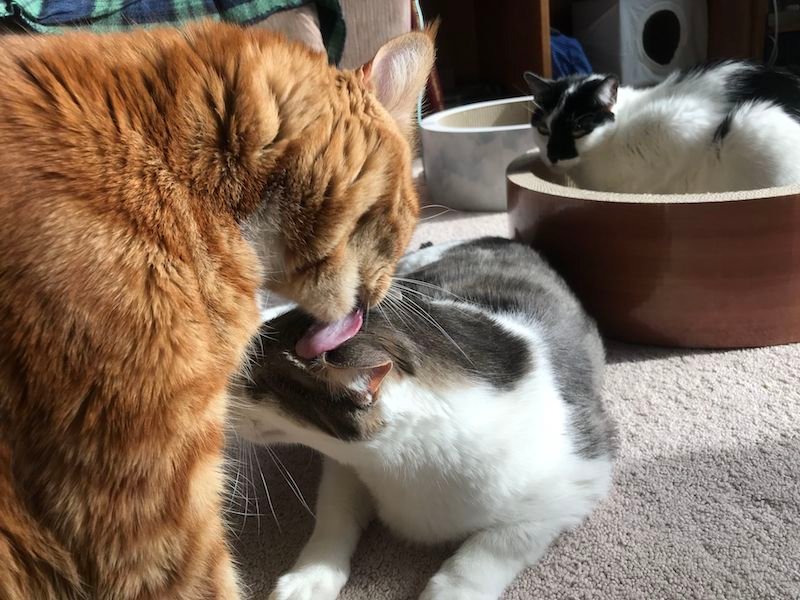 ---
Tiger and Cleo.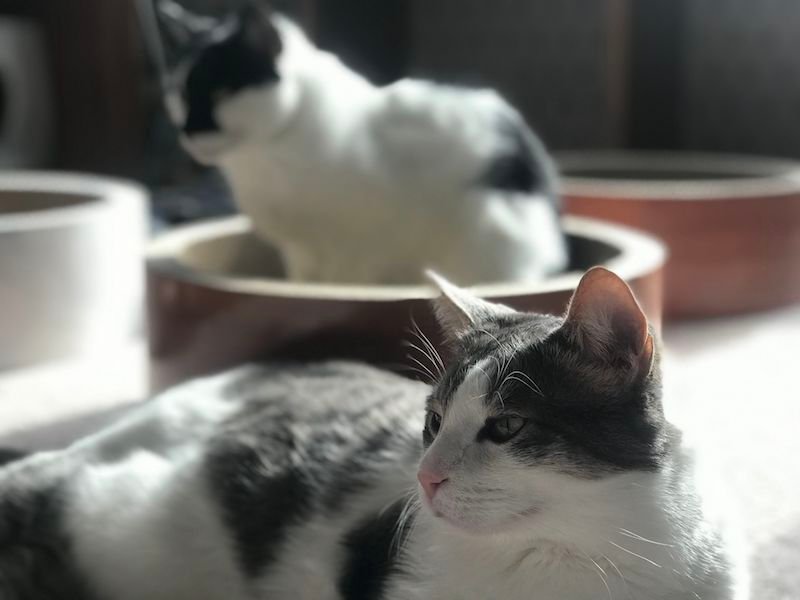 ---
Cleo squeezing into Blaze's bed (he looks annoyed).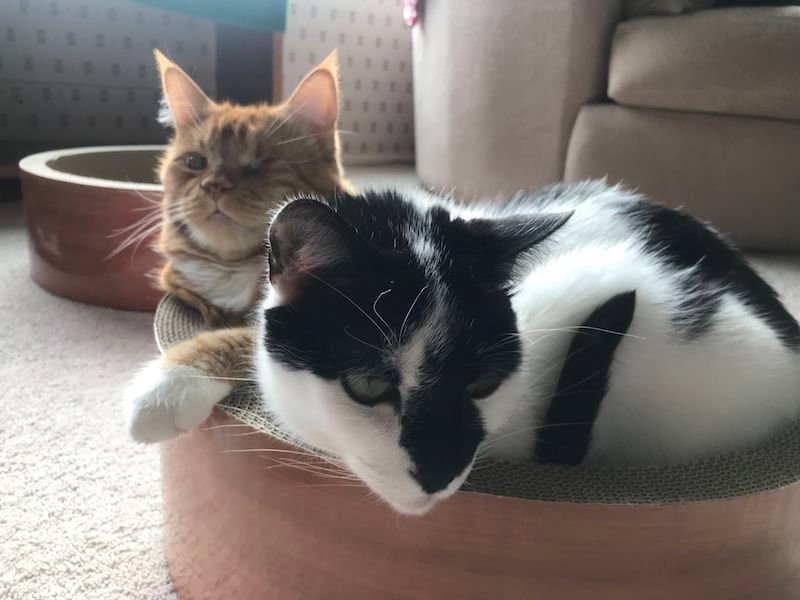 ---
Group shot again!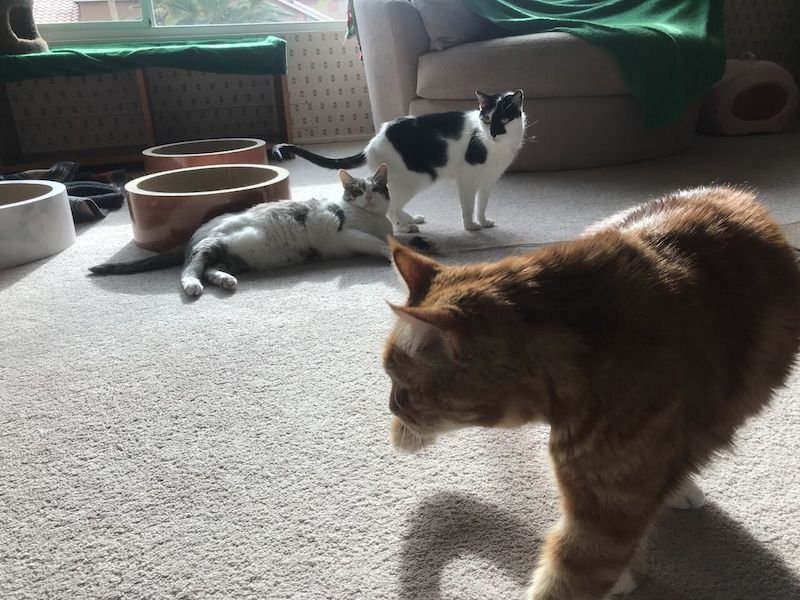 ---
Blaze stretchin' good.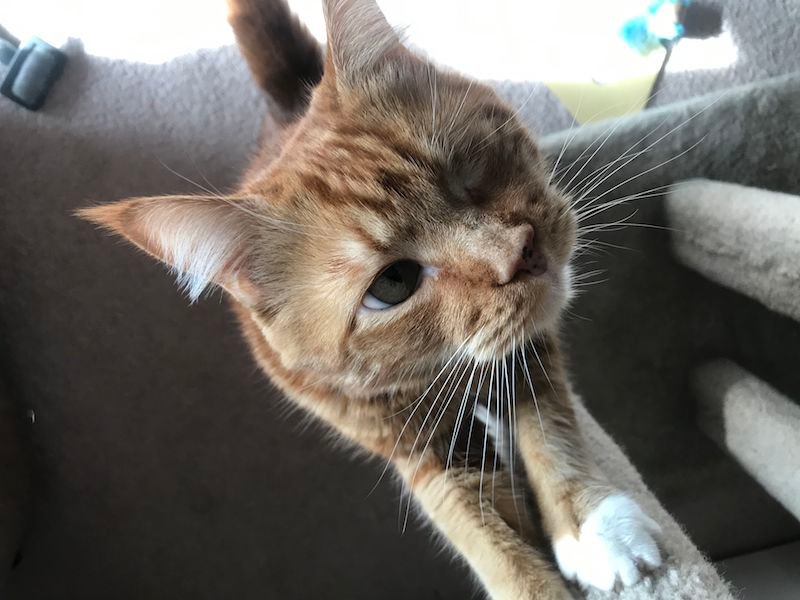 ---
Group shot, alternate angle.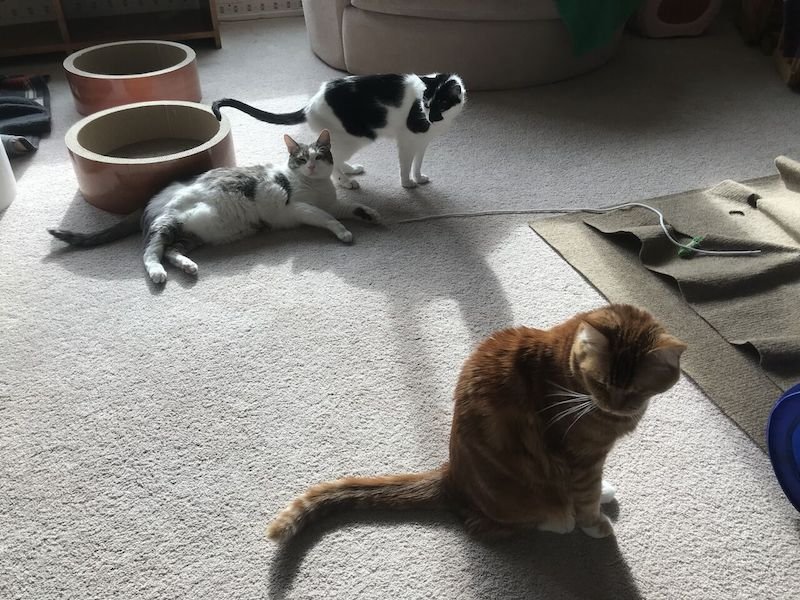 ---
Blaze 'n' Cleo, Take 2.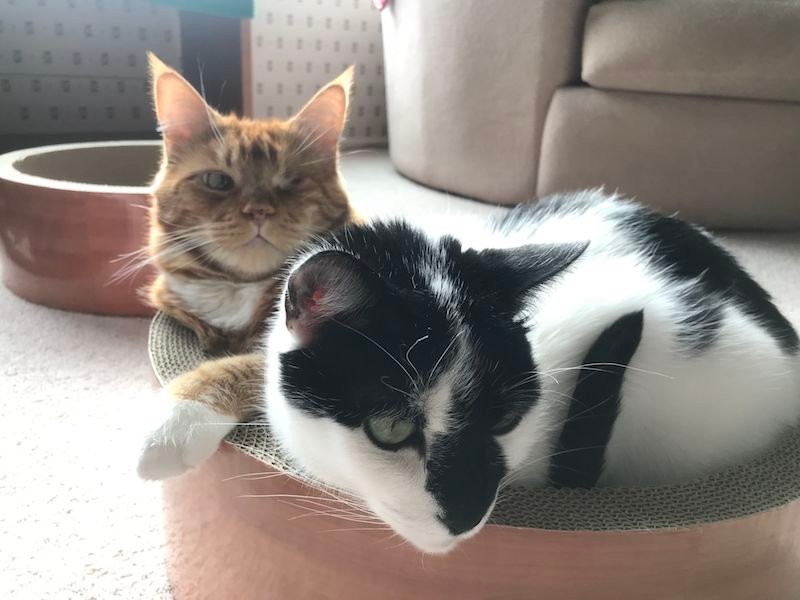 ---
---