The gang really loves those new cardboard beds... Cleo has quite literally not left it in five days, and since we got the second one in the mail, Blaze has picked up the same habit. Tiger likes them, but he is willing to leave them and let the others use them. Cleo and Blaze don't want to lose their spot ever though, haha. Enjoy the photos!
---
Cleo in ball form again.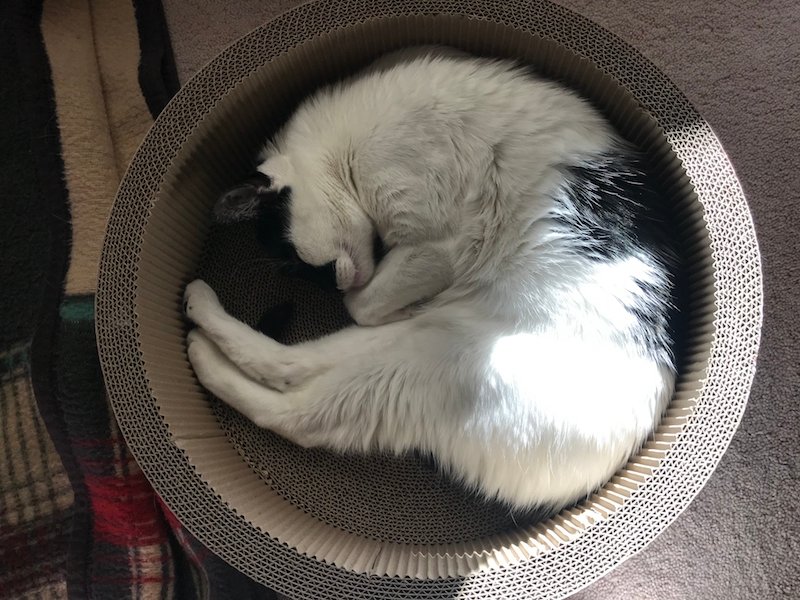 ---
Tiger, showing off his belly, also again.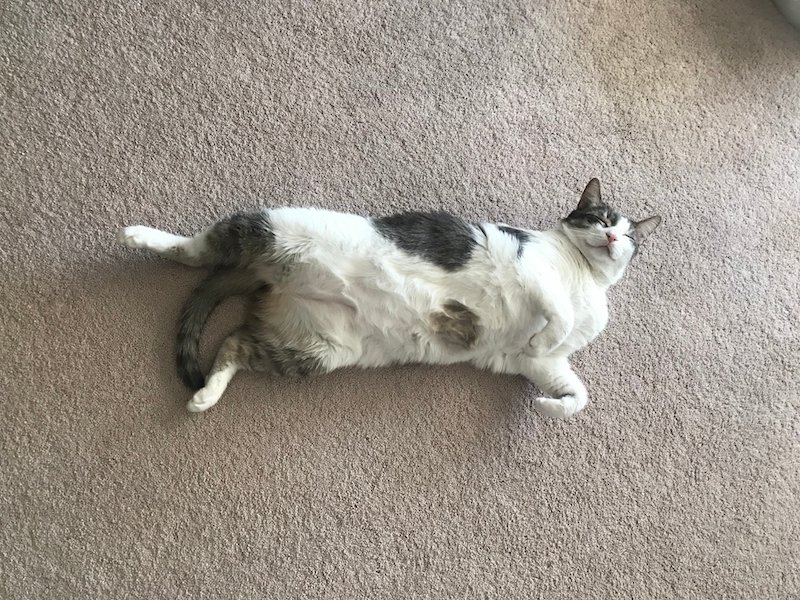 ---
Blaze checking Cleo out.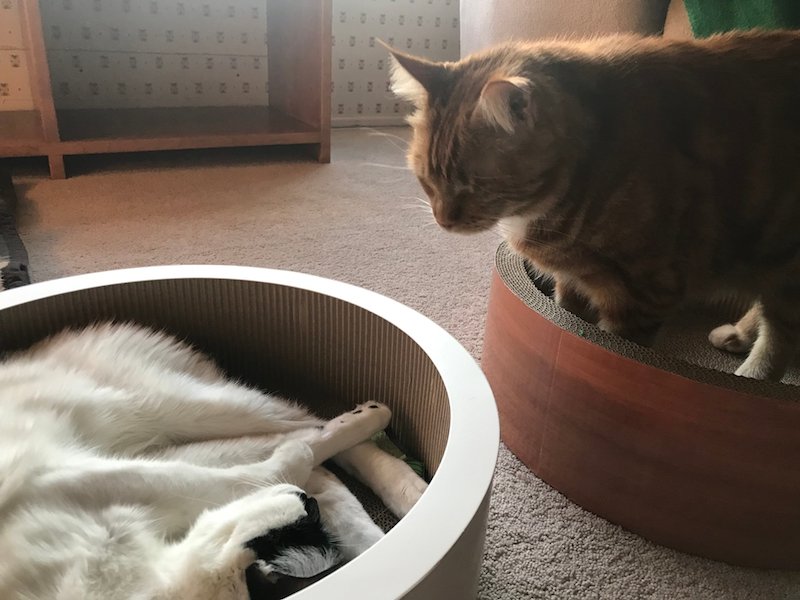 ---
Tiger, in the old, square bed.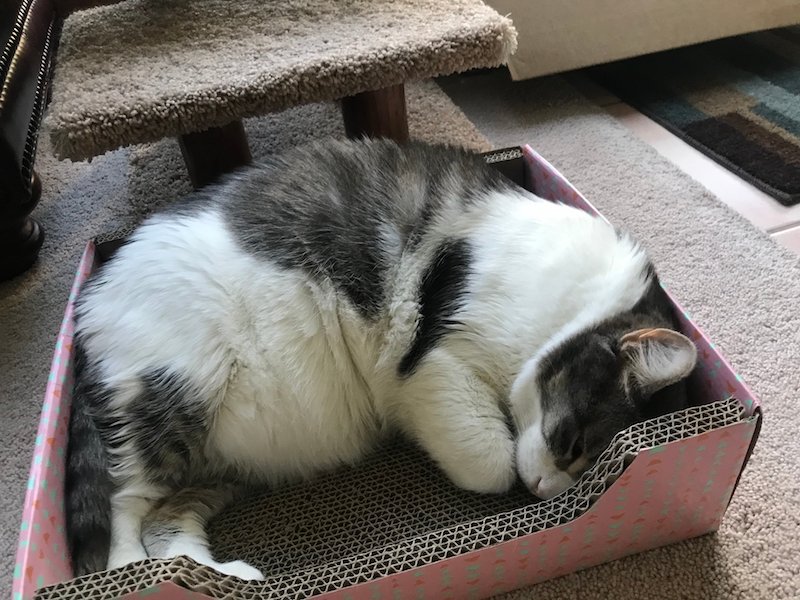 ---
---