I was surprised that I caught Blaze and Cleo together in TWO photos today! After the Caturday photos, I figured I wouldn't catch them in the bed together for weeks, as Blaze gets annoyed and runs off, but today was my lucky day! Tiger didn't want to participate, but I got some pictures of him downstairs by himself, so all in all, a decent day! Enjoy!
---
Cleo and Blaze in the bed upstairs.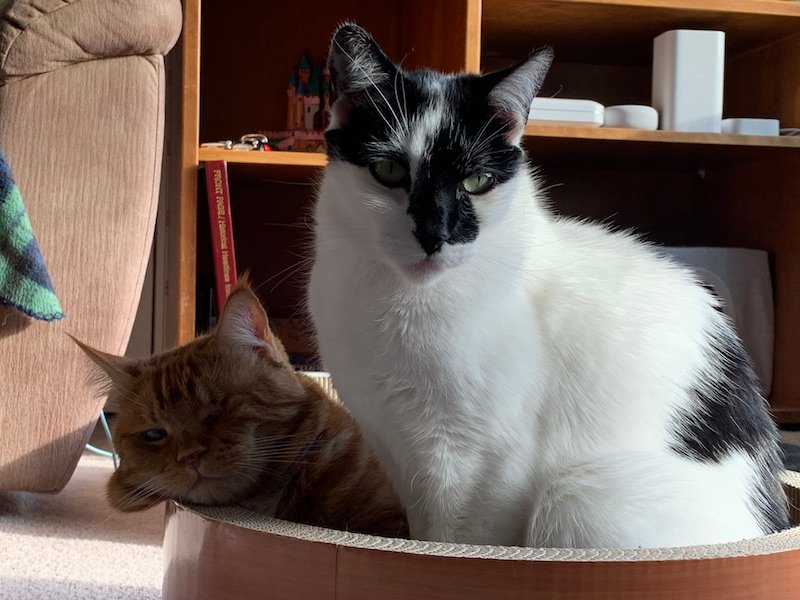 ---
Tiger downstairs, birdwatching before I distracted him.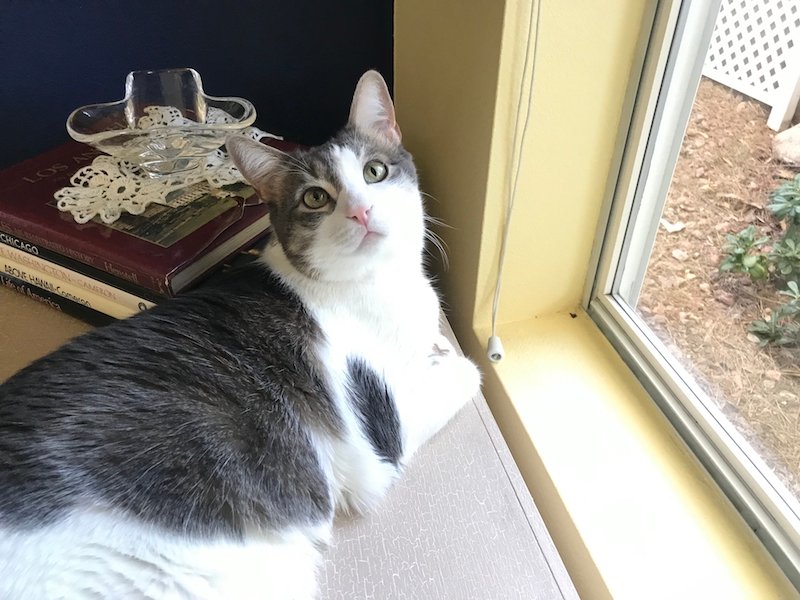 ---
Blaze and his toys.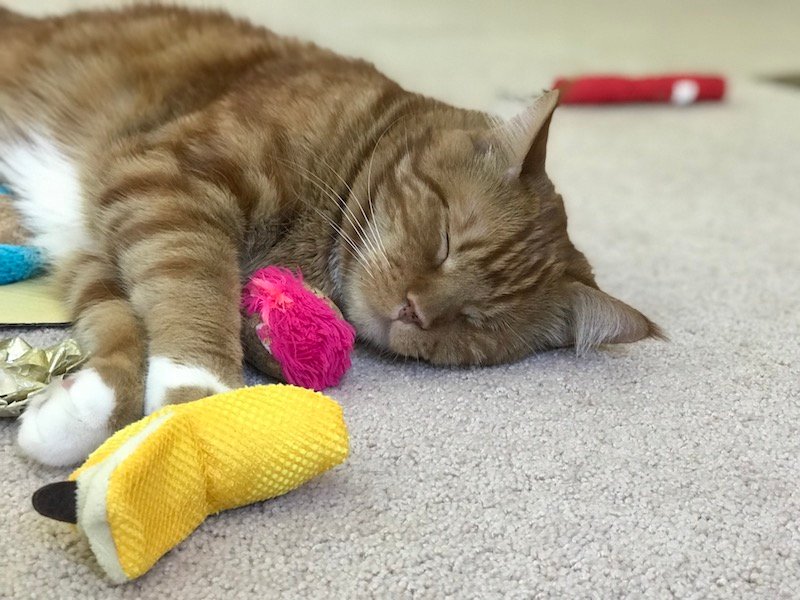 ---
Cleo and Blaze, downstairs. Blaze claimed this bed before Cleo could.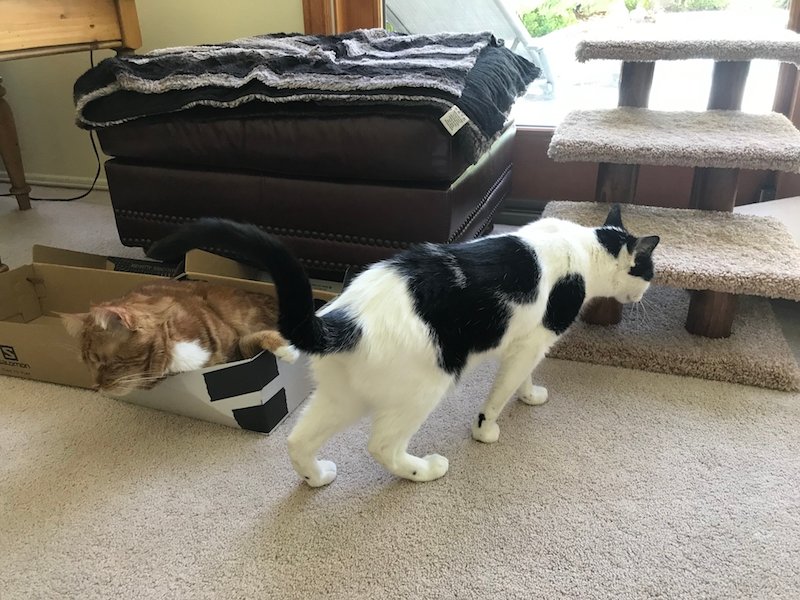 ---
---