I got another group photo today! It's been a bountiful week as far as groups of cats in photos are concerned, lol. I also got a nice shot of Cleo and Blaze curled up together in their new cardboard bed thing, which is a VERY rare sight indeed. Tiger didn't want to particpate in that, haha. Enjoy the photos, Happy Caturday!
---
Cleo and Blaze, cuddled up.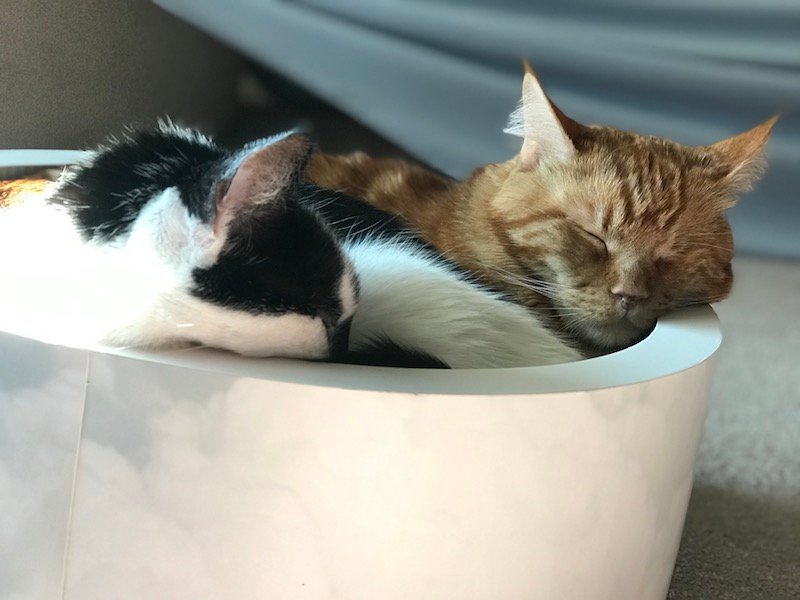 ---
Group Photo!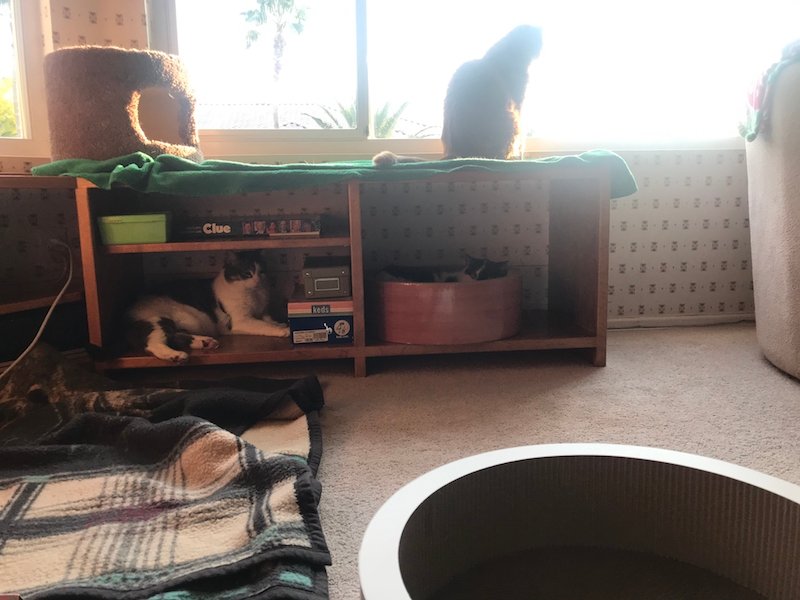 ---
Blaze, thinkin' bout life.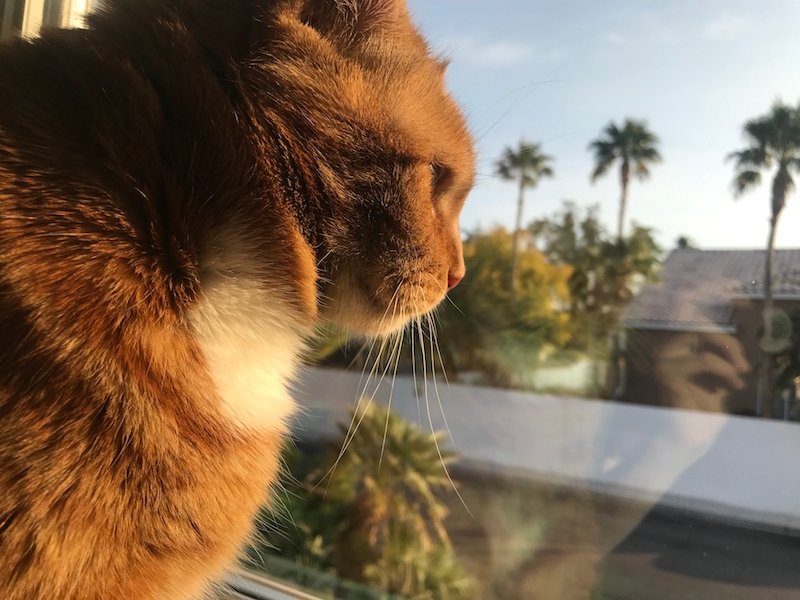 ---
Cleo hiding out in the bed, in a shelf.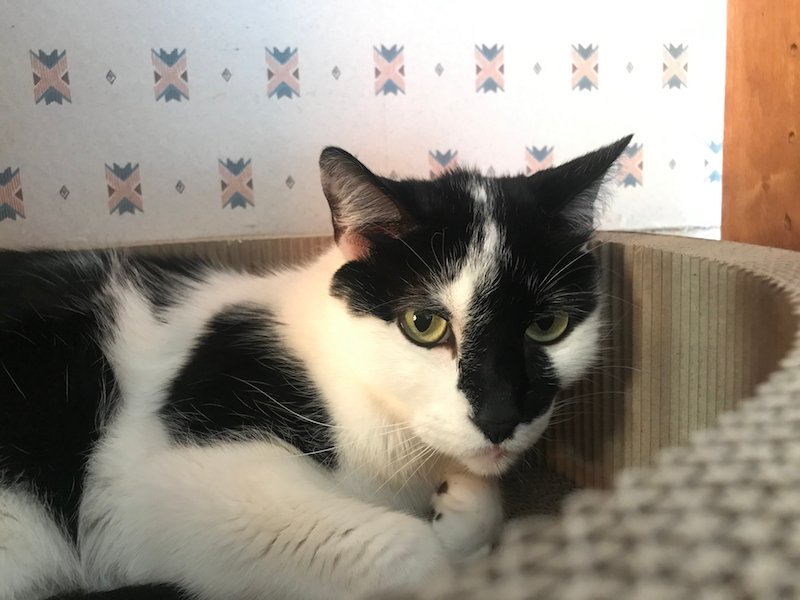 ---
Tiger, in the shelf next door.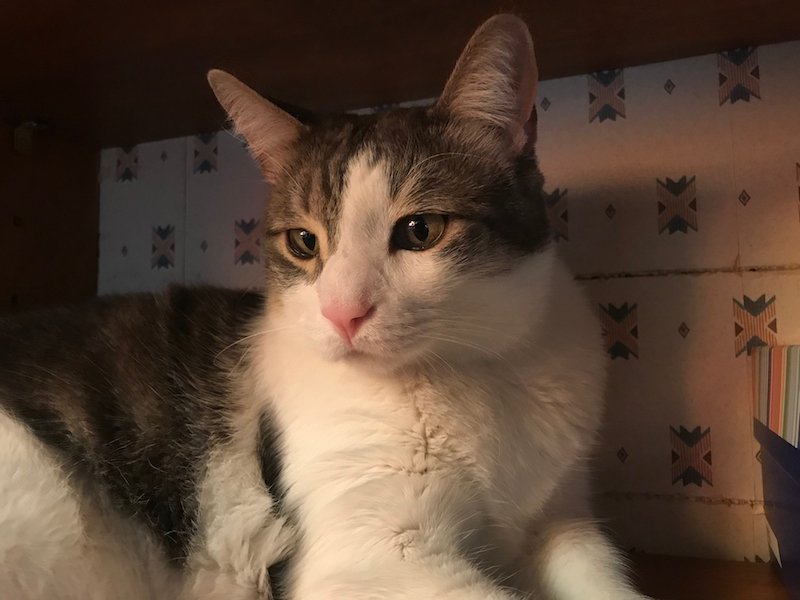 ---
Cleo and Blaze again (pardon the light, twas a bright day, lol).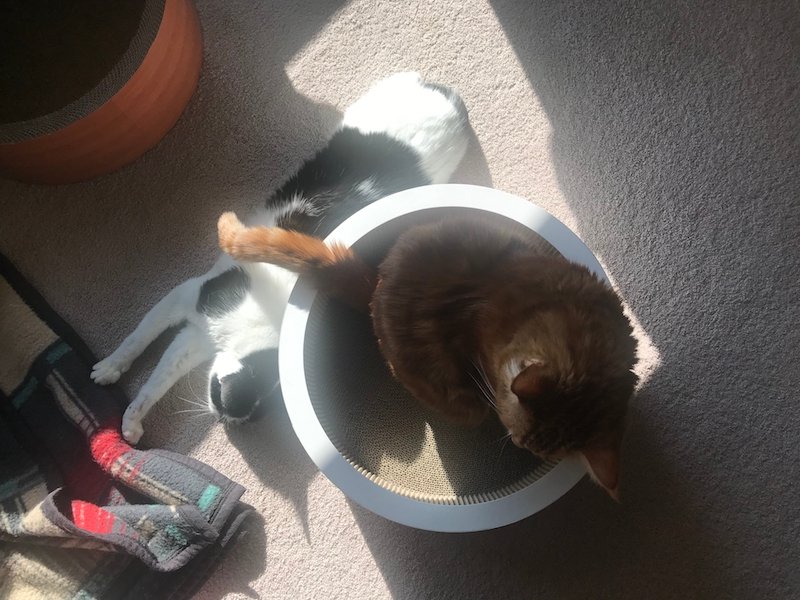 ---
Blaze enjoying the new bed.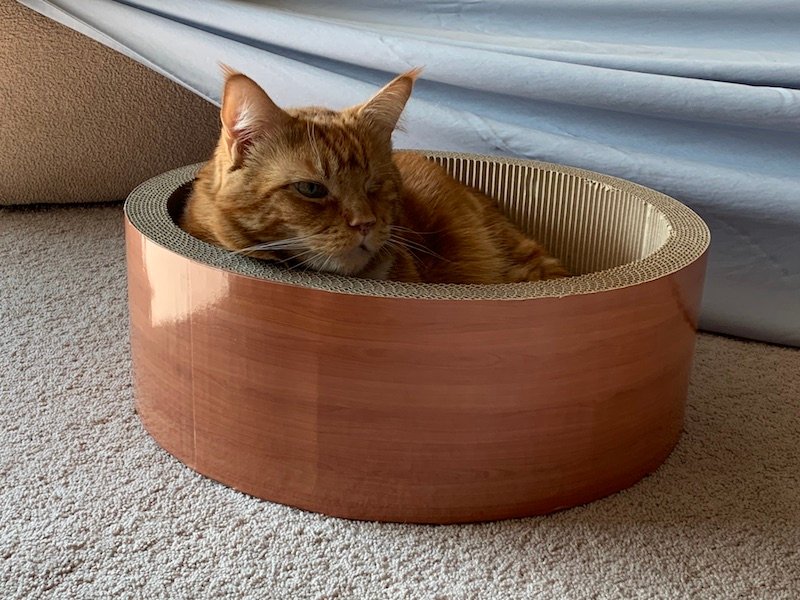 ---
---