It seems that the gang didn't want me to get anymore group photos today, but I managed some nice shots of each of them individually, so it worked out alright. Later in the day, Tiger wound up discovering a scorpion (AGH!) but I didn't have my phone with me. They're actually incredible scorpion spotters, which is great, so I don't have to worry about randomly stumbling on one. They've never killed one, but they stalk them, which alerts us that the evil arachnids are in the home. Enjoy the photos!
---
Tiger, staring off into the distance.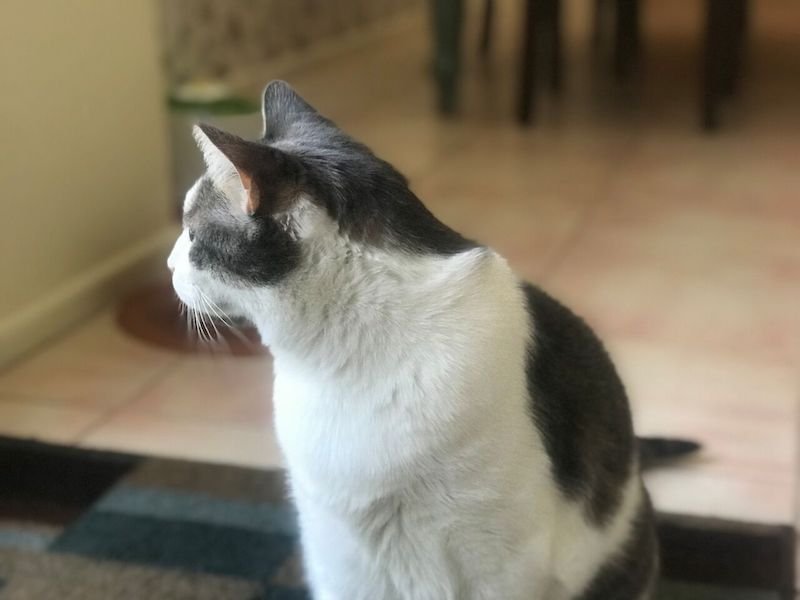 ---
Blaze and his toys.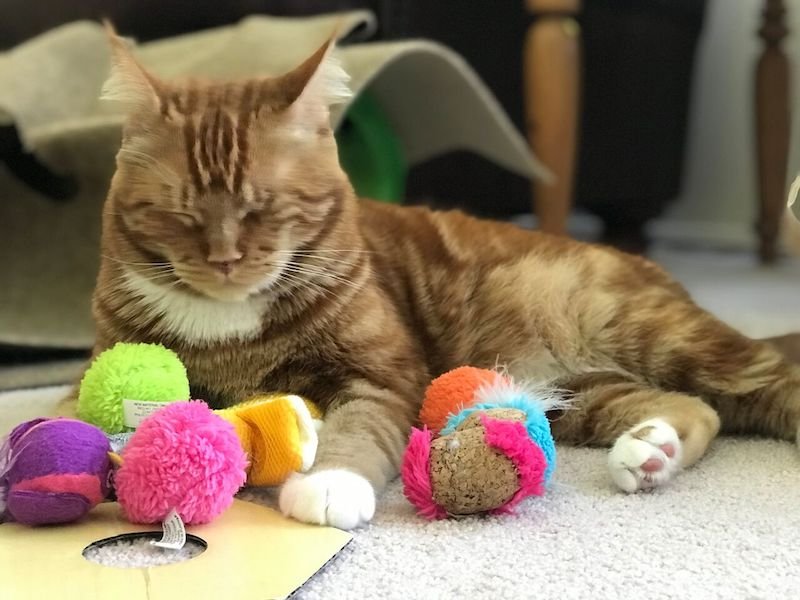 ---
Cleo in the sun.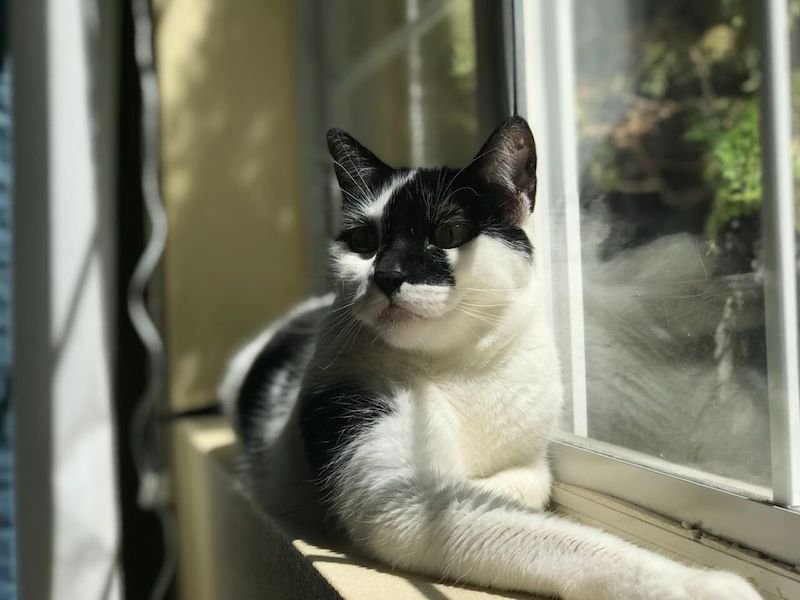 ---
Tiger on the counter.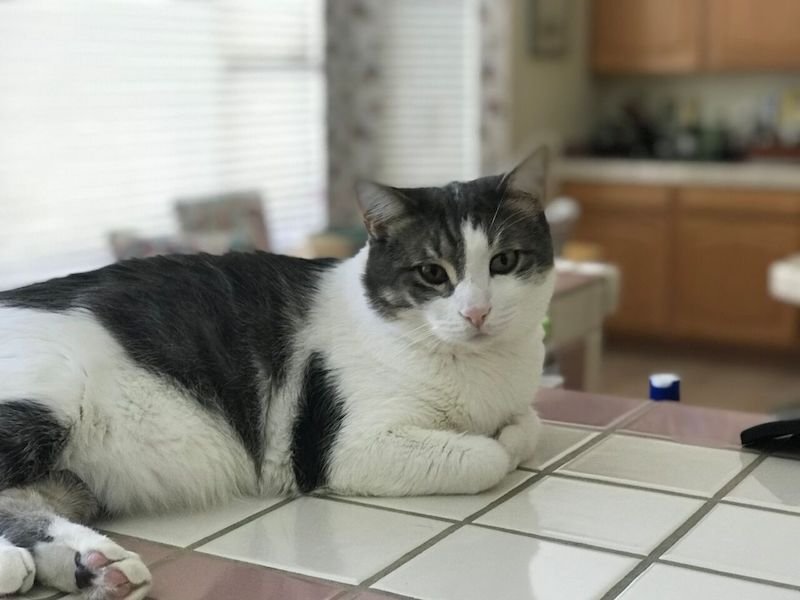 ---
Cleo, sitting around.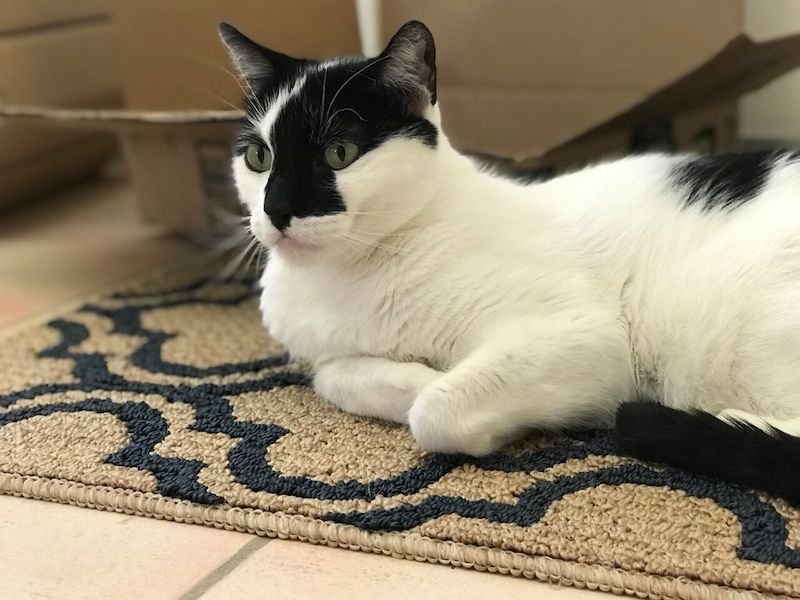 ---
---