Well, after taking very few shots during the day, I did manage a group photo, but, it was at night, AND the cats were all in a closet, with even less light than the room it's in, haha. I've included it for the Group Photo extra points, despite the quality, along with some individual shots of the gang. Enjoy!
---
Blaze, rubbing his head on his favorite piece of cardboard.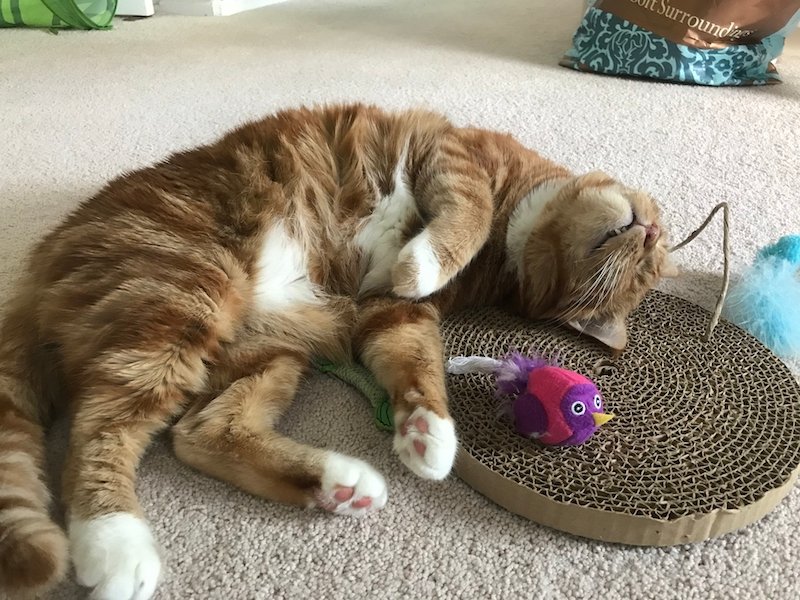 ---
Lil pink nose.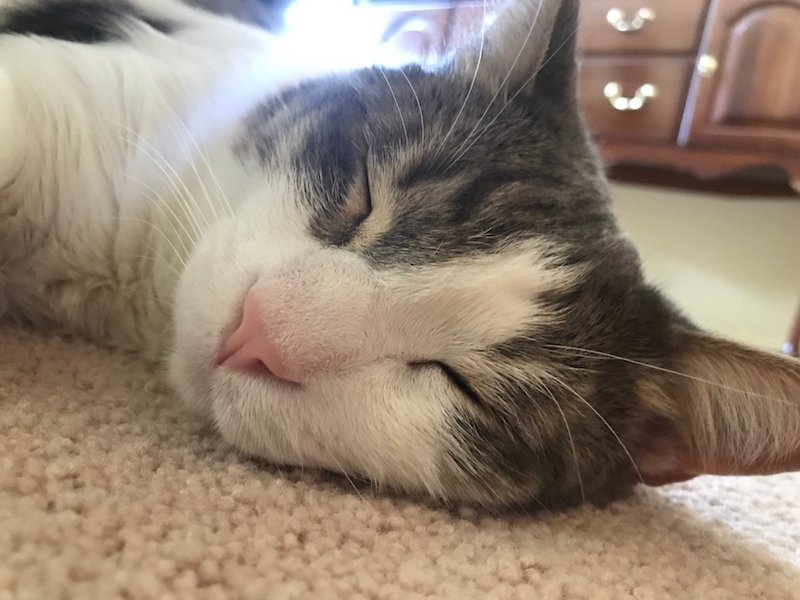 ---
Cleo on the perch.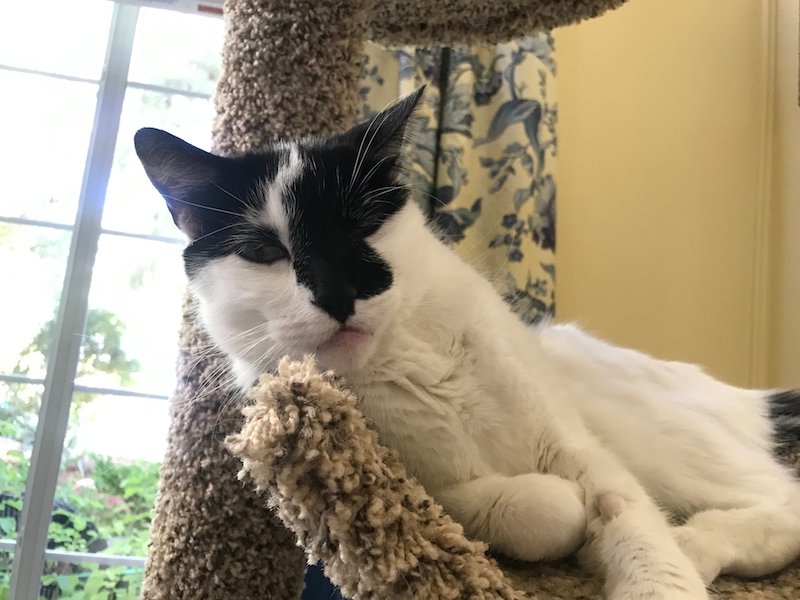 ---
Group shot in the closet!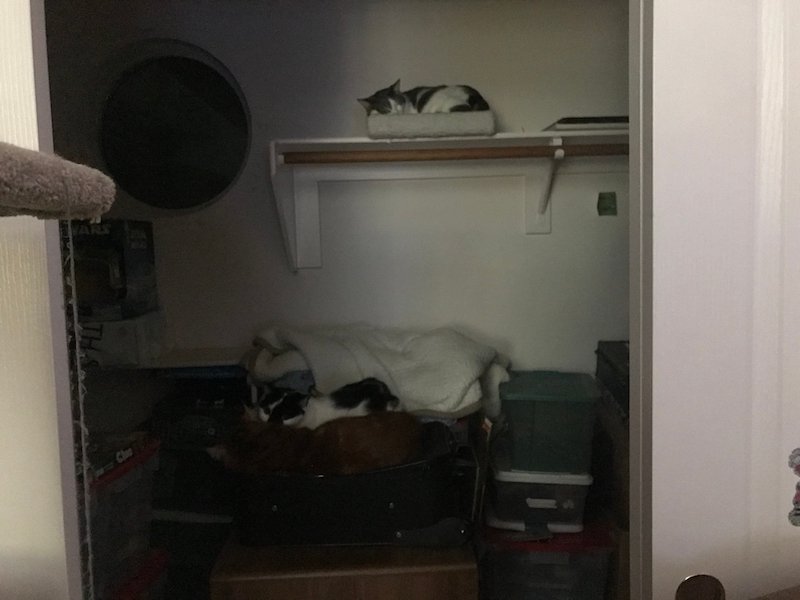 ---
---