The cats were pretty happy to have the sun come out all day today, as it's been on-and-off cloudiness this last week. Cleo returned to an old haunt, the windowsill, and the other two found various other spots to laze-about. Enjoy!
---
Cleo relaxing.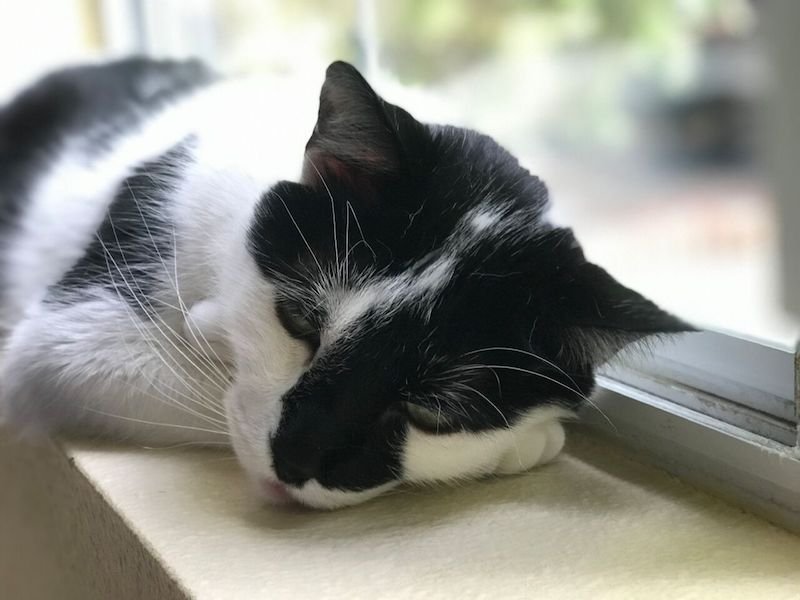 ---
Tiger in his basket.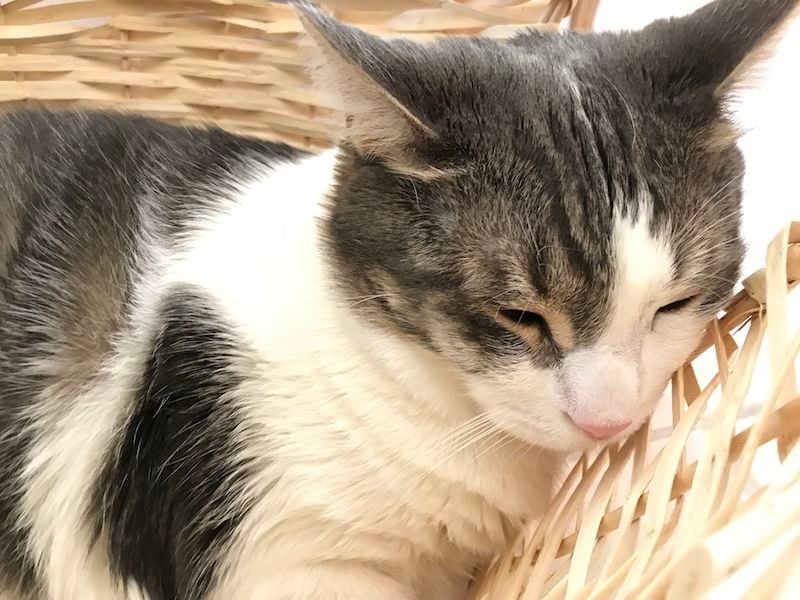 ---
Blaze looking good.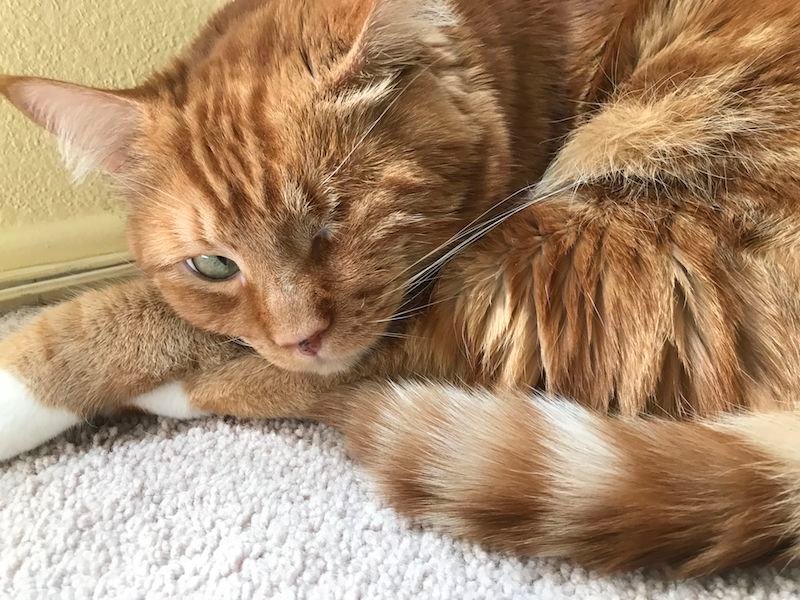 ---
Cleo again, same spot, more sun.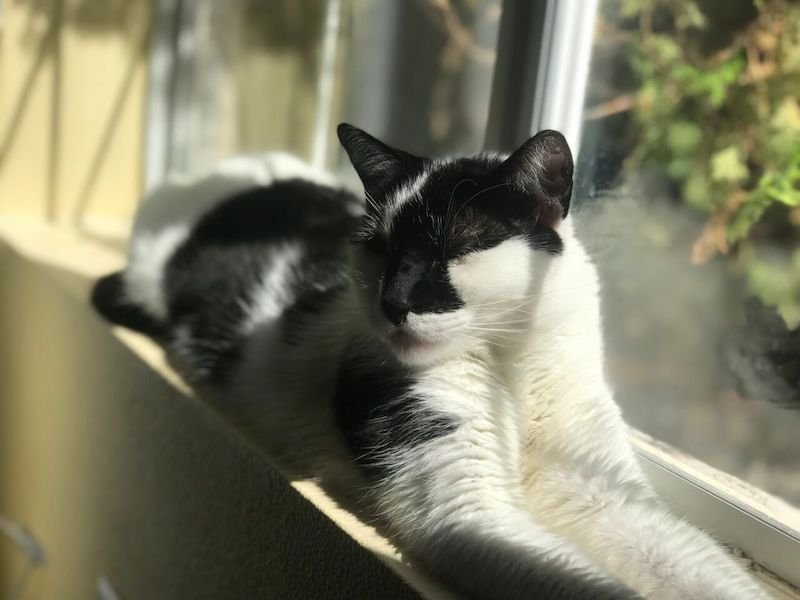 ---
Tiger in his day-glo box.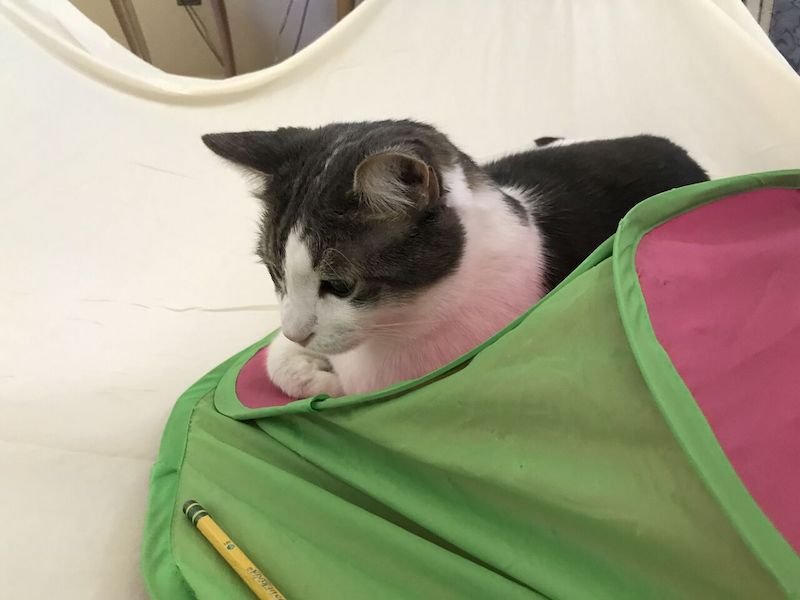 ---
---