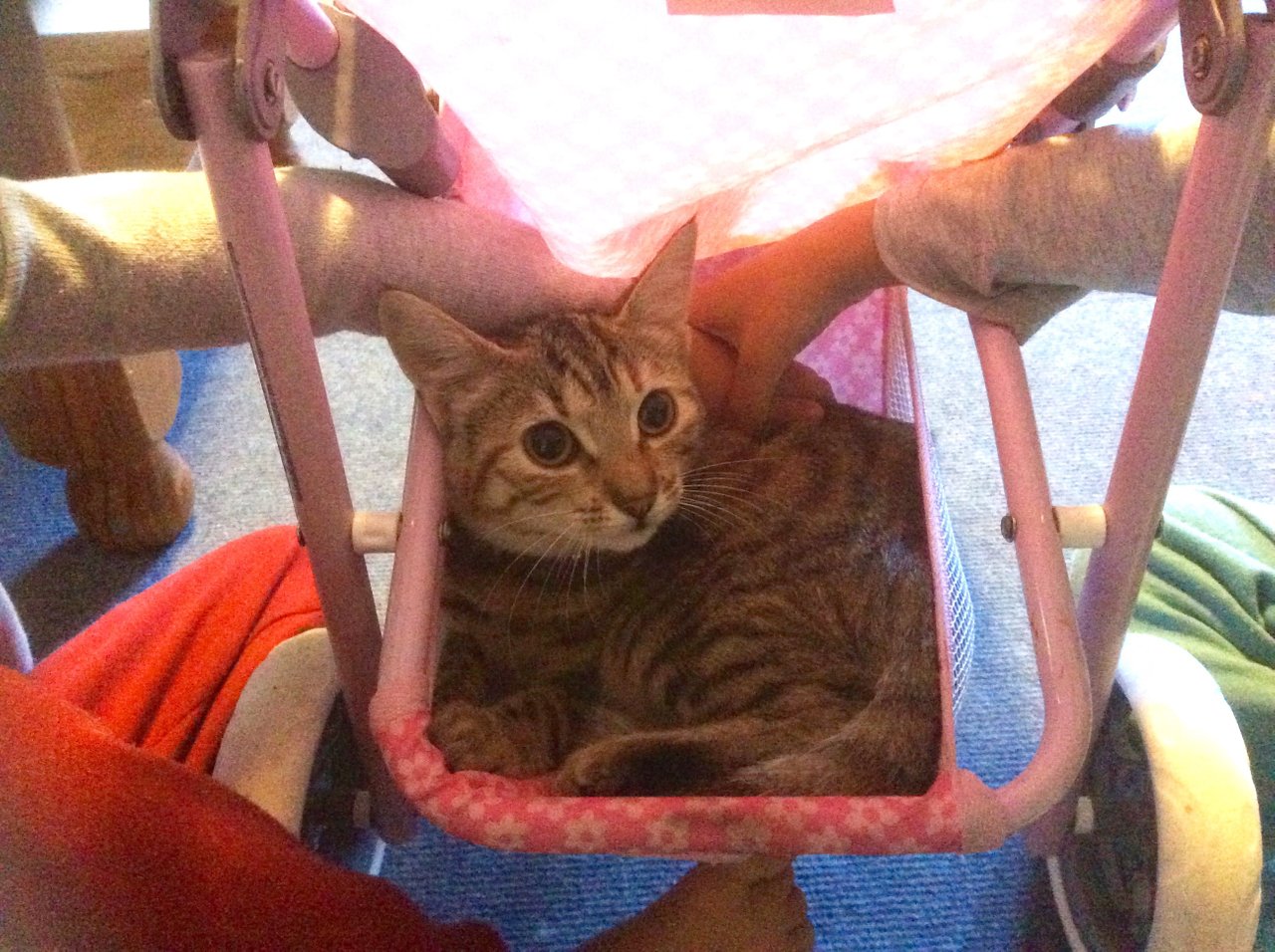 I am consistently stunned by how relaxed this cat is around my children who are definitely still lacking a certain finesse, to put it bluntly. Took these shots a few weeks ago and thought I would share them with you today because they are quite cute and today is #caturday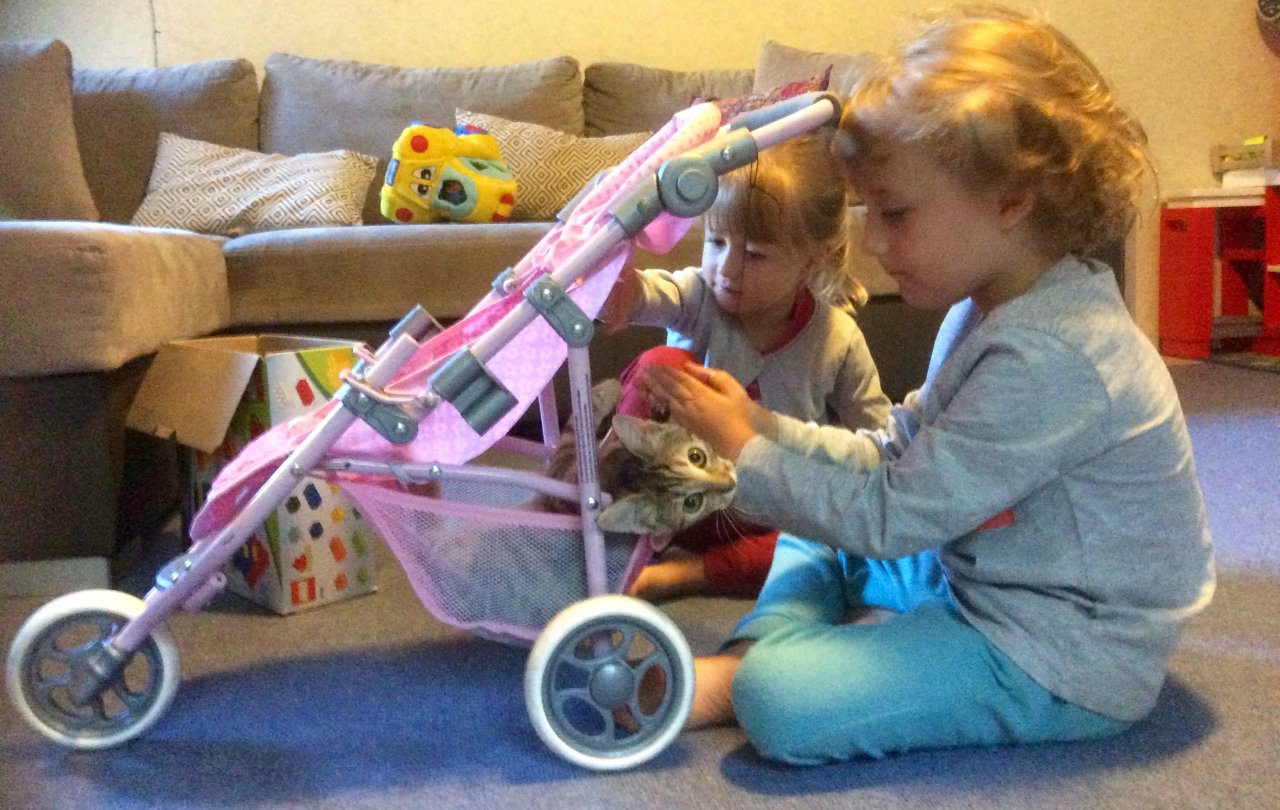 Luna pushing the pram!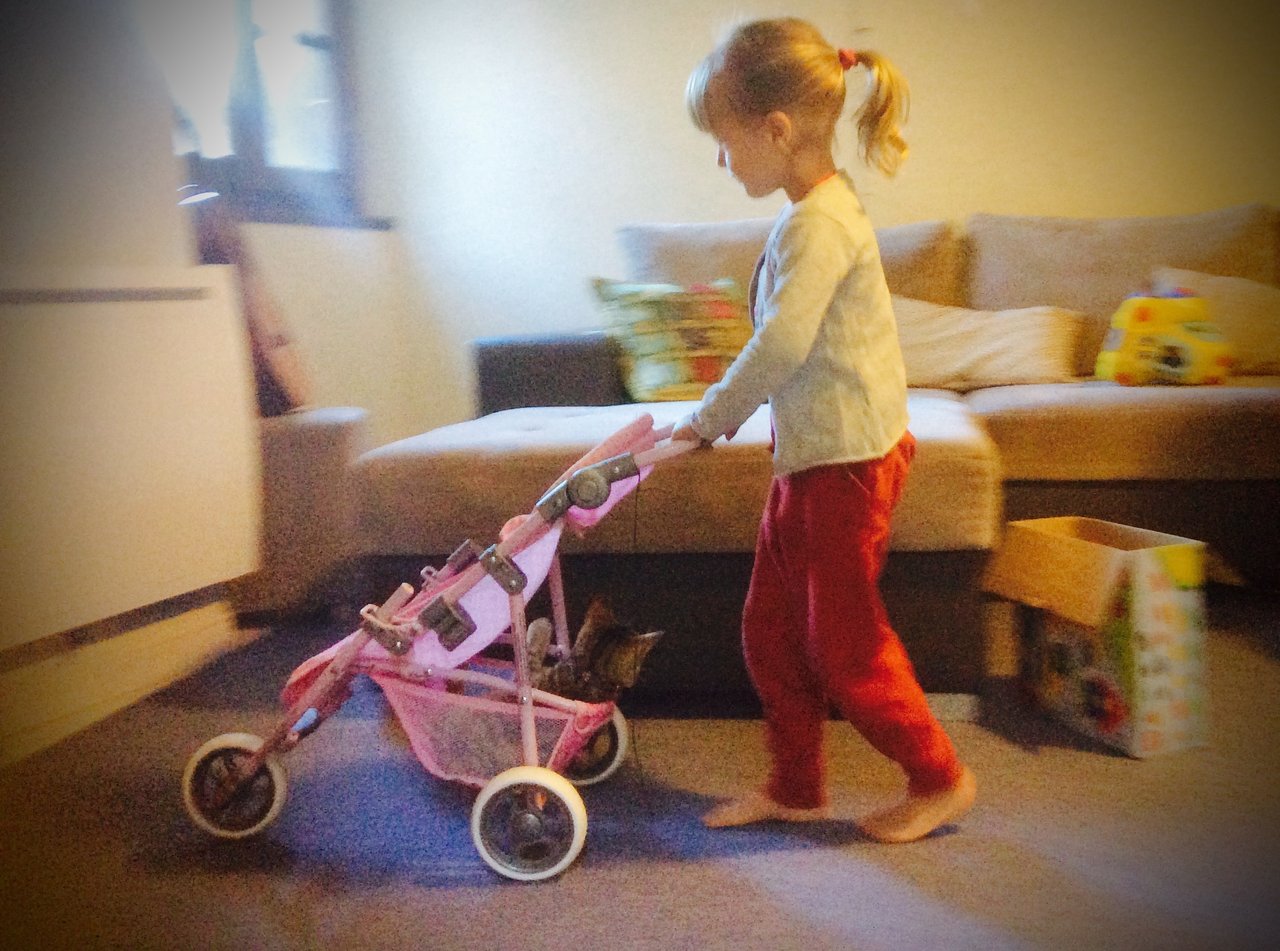 Don't mess with the ninja.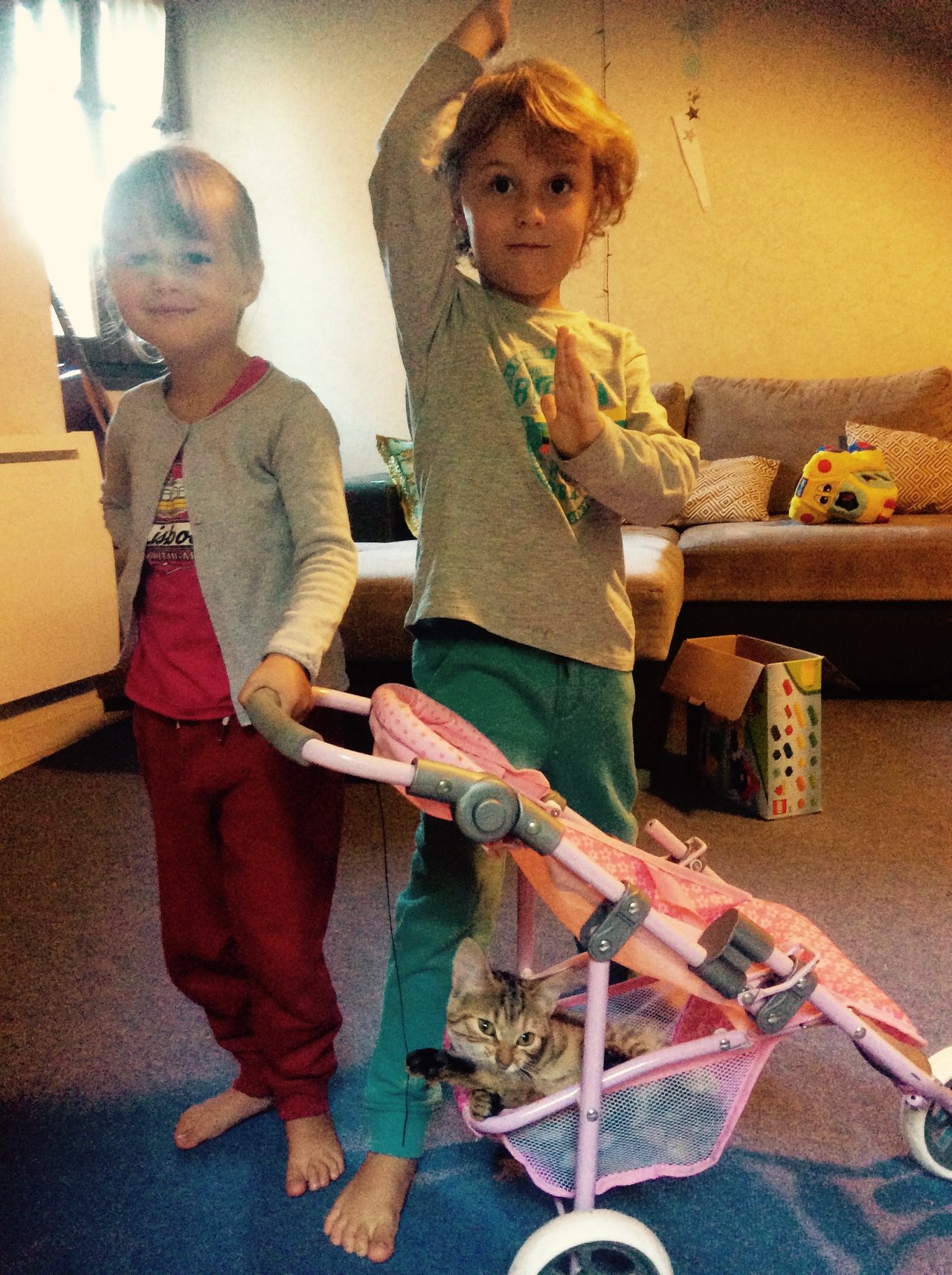 He kisses very effectively.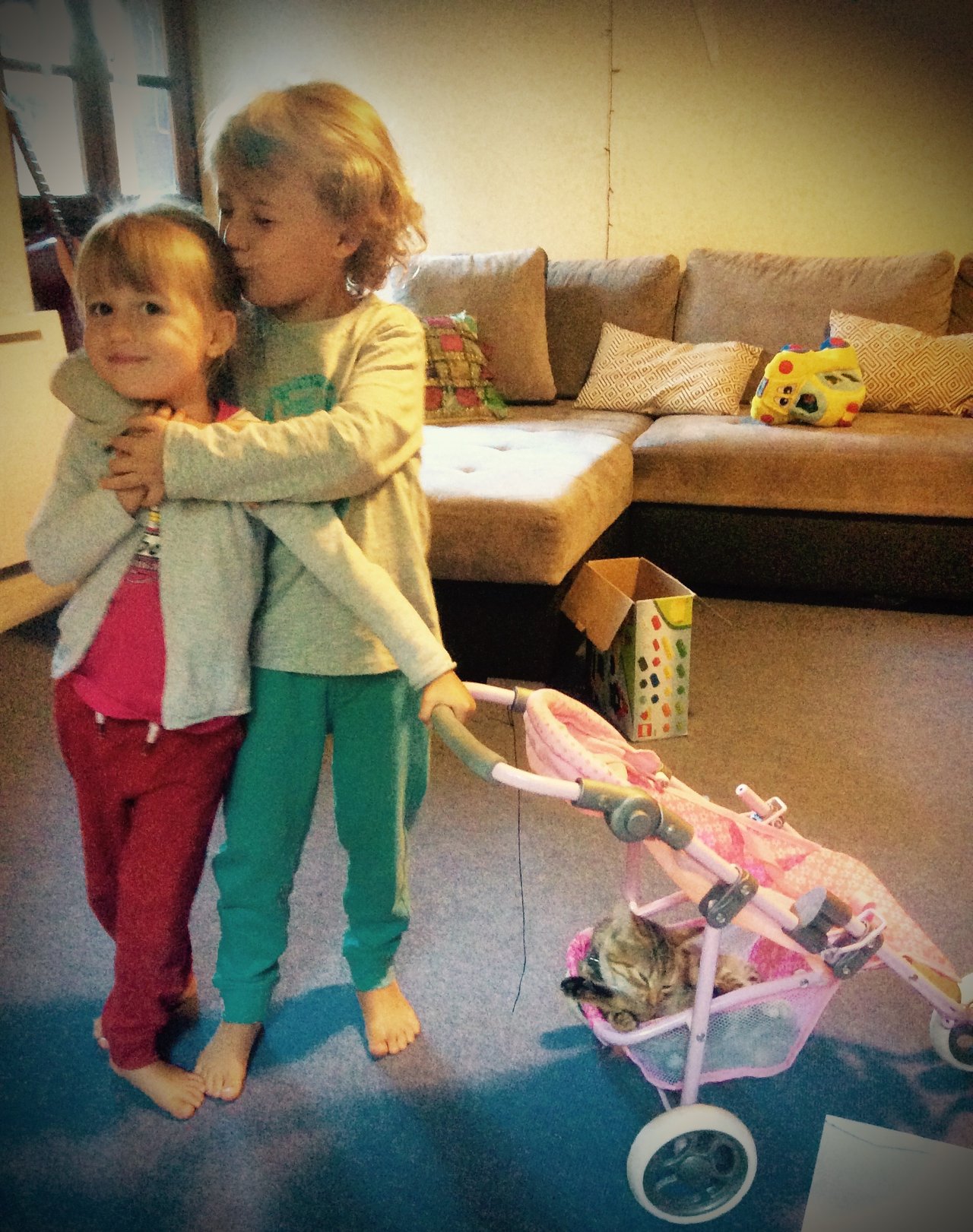 And finally, the cat in question.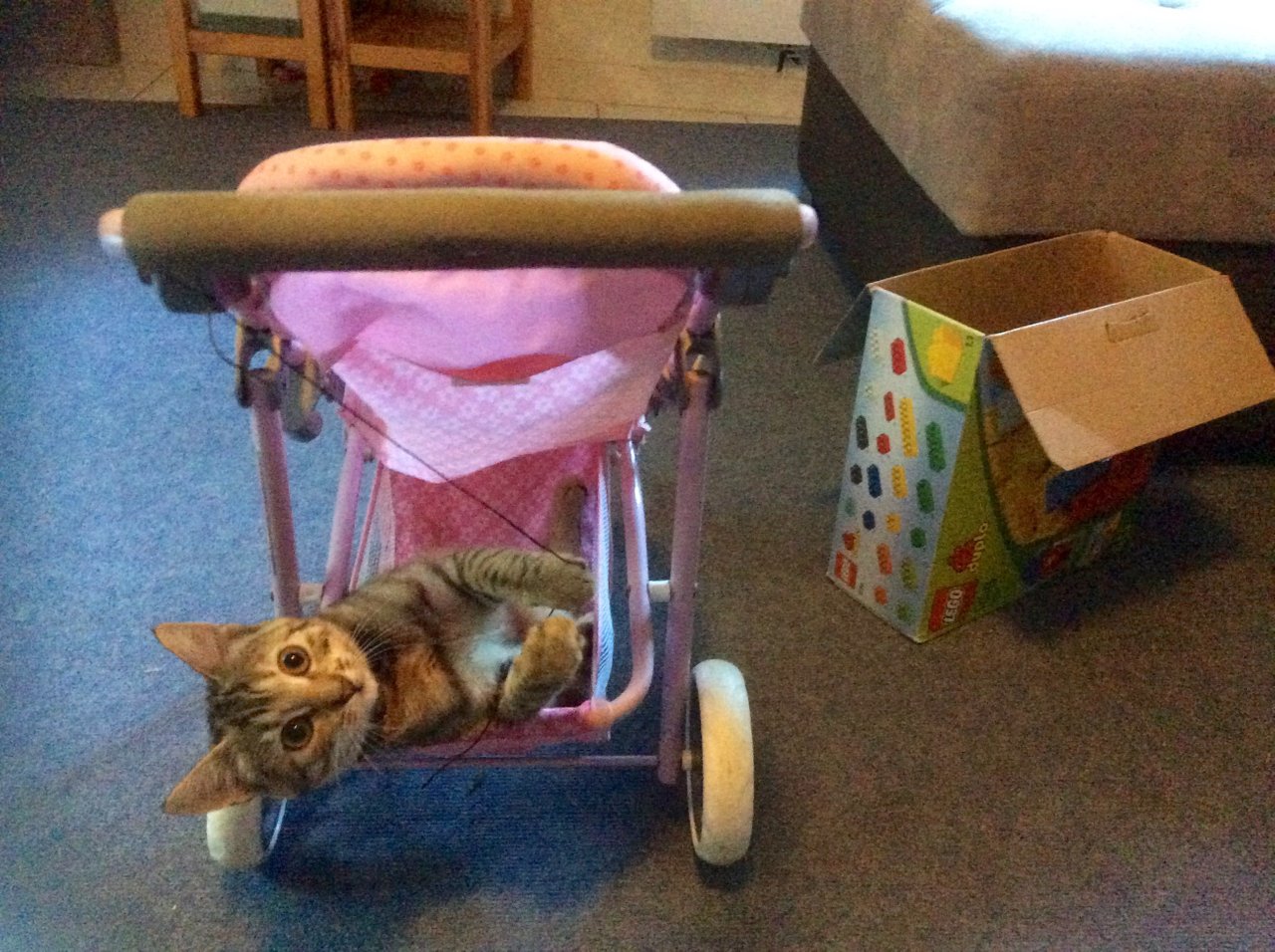 Currently she is called Fifi by the adults and Minette by the children ;)
I'm okay with that. The cat with two names.
Perfect.