Happy Caturday all you cat lovers!
Here is my Cat, Sunday, checking out the crocheting patterns. I have the yarn, etc. beside my chair but having touched it since going on Steemit. I used to like to crochet while watching the T.V.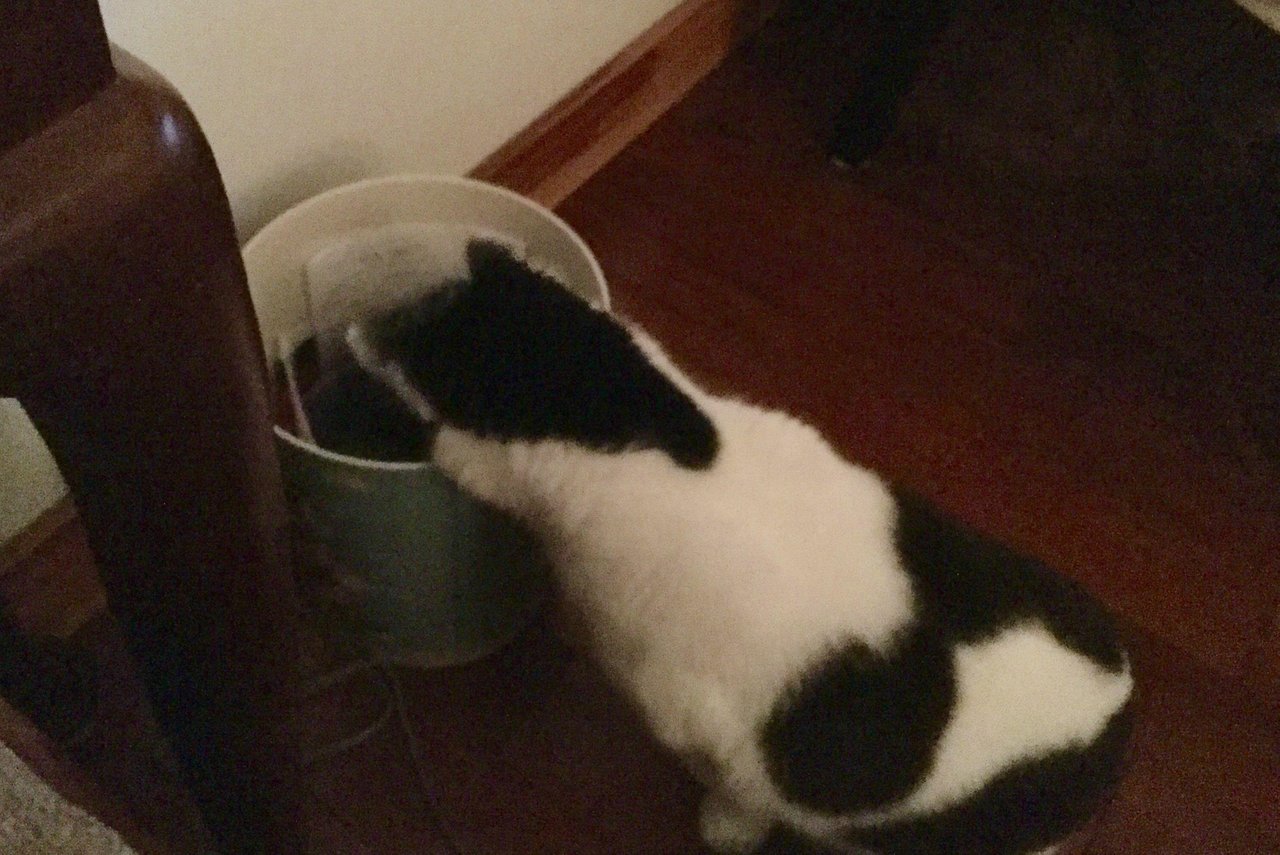 He seems quite concerned with what is in the basket.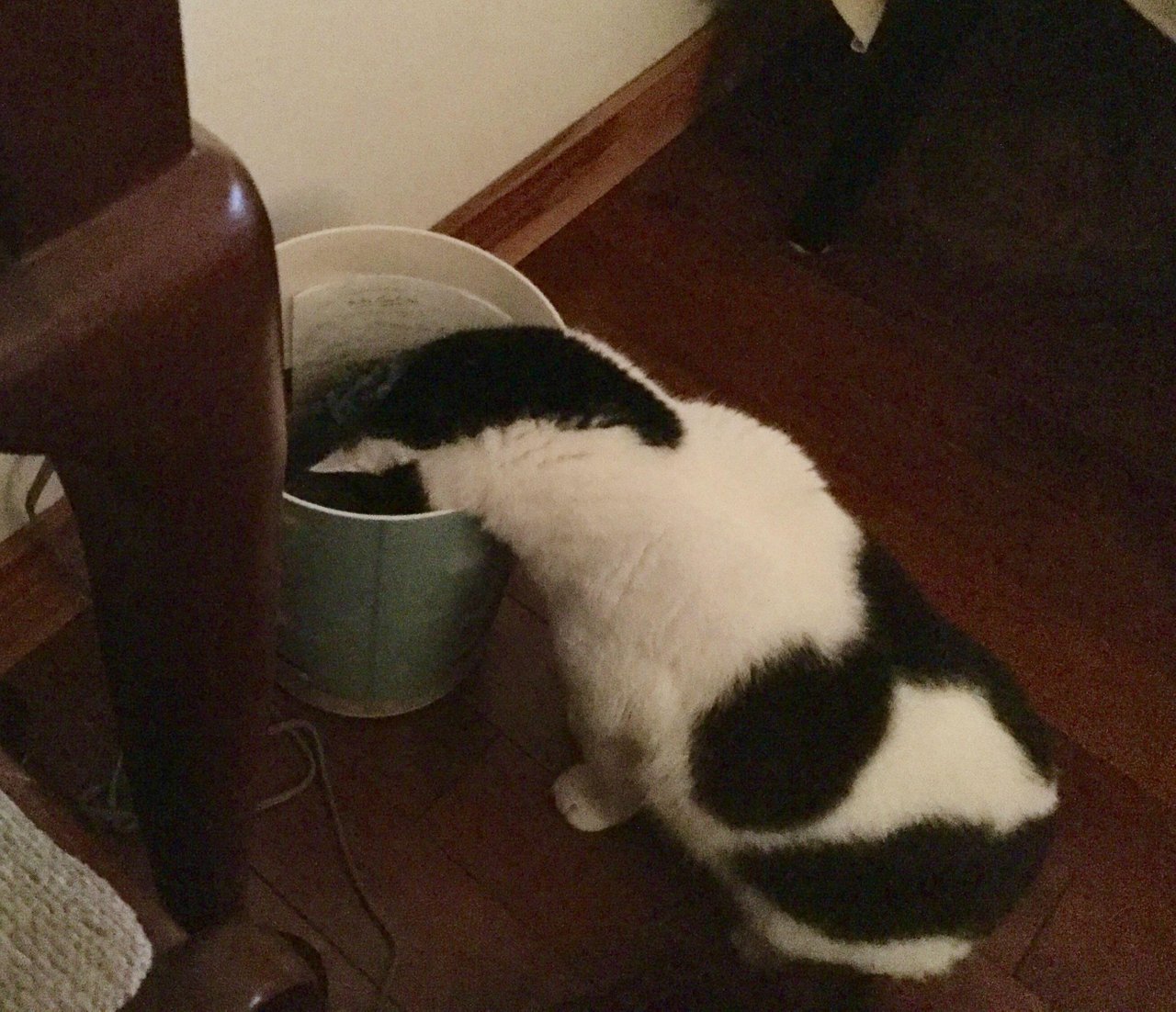 Maybe a fly or spider is in there. Either way I'm not going to check.
Cats want to know about everything in the house. Even if a fly or ant gets in, they will hunt it down and squash it.
As the saying goes:
"Curiosity killed the cat
Information made it last."


Finally Sunday sees Hubs leaving the room and decides his chair makes a nice warm spot for a nap. Cats also like comfort. :)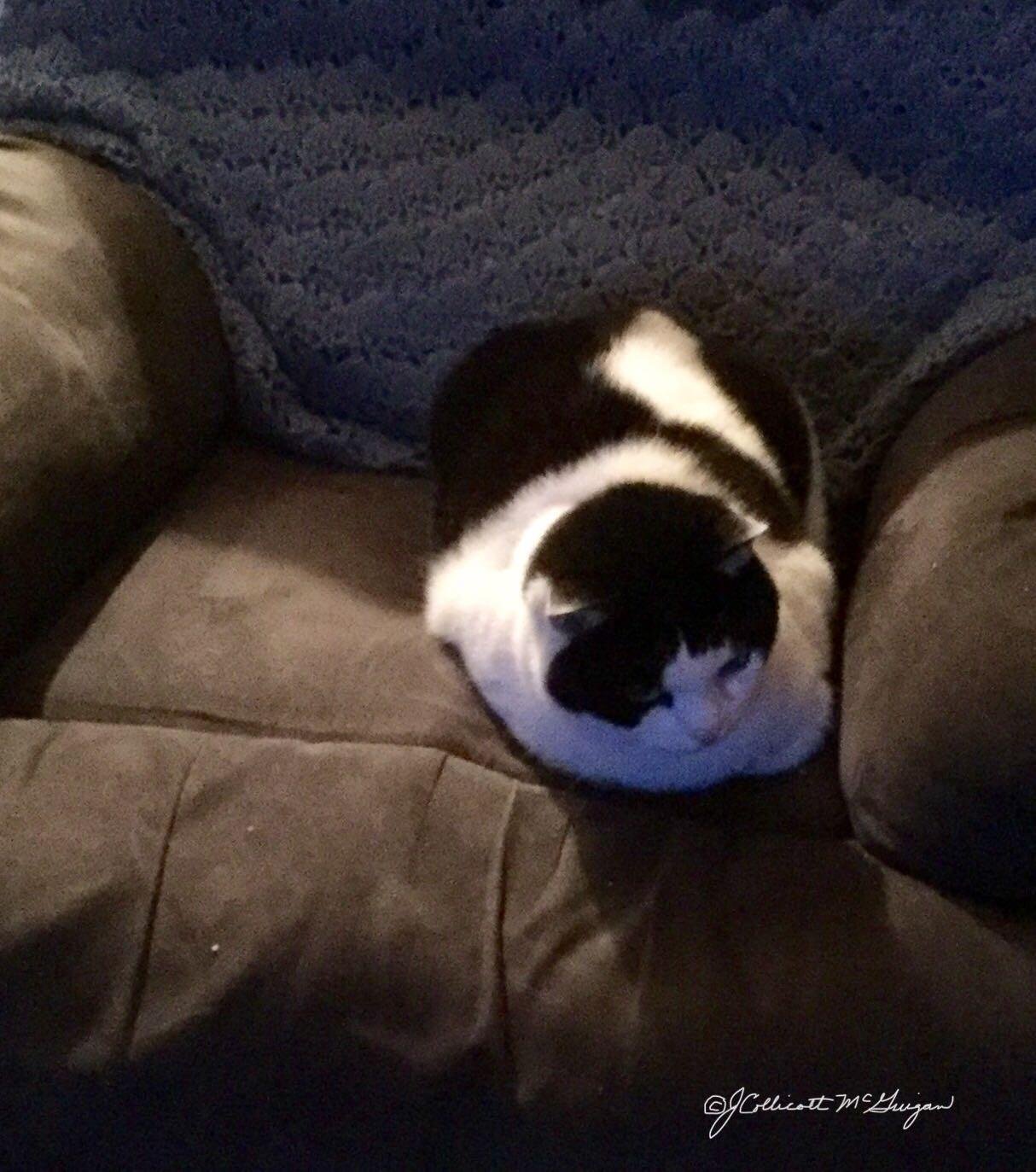 Lastly a funky edit of Red, my other cat.
#funkyedits
is a tag by
#krazypoet
.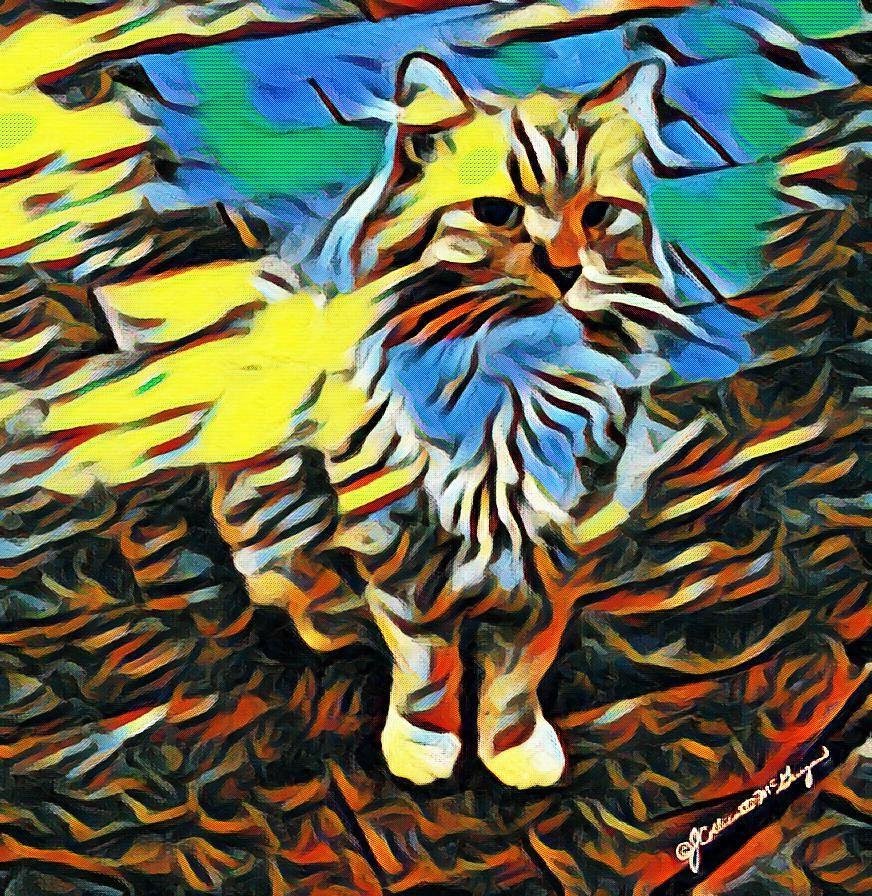 ---
Camera: iPad Air
Edit in Lunapic
---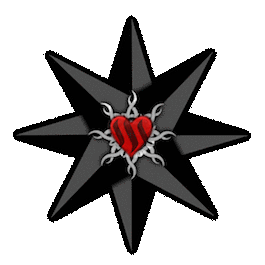 #thealliance