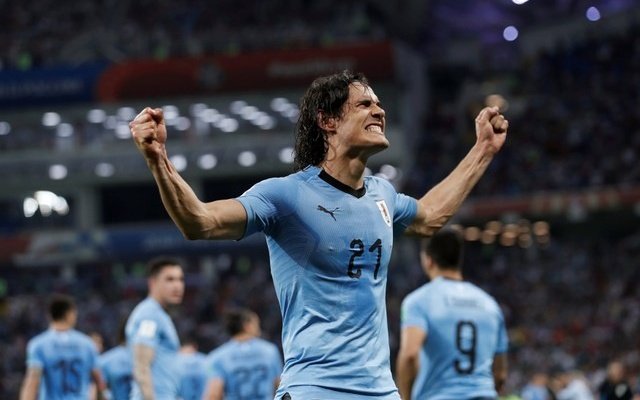 Portugal could send the ball to Uruguay's net as the first team this year. It was not enough to go to the quarter-finals. Eidyon Cavani's two half-ball goals were dismissed by the Euro champions by the fans of Oscar Taberse.
Cristiano Ronaldo, one of the best footballers of the time, is back on the sidelines of the World Cup knockout stage.
Uruguay went ahead in the eighth minute on Saturday at the Fisch Stadium in Sochi. Edidine Cavani sent Lewis Suarez to the other end of the field ahead of mid-fielding. On the left hand side of the teammate runs on the cross and send it to the net PSG this forward.
In the 22nd minute, Luis Suarez's low free-kick jumped to the left, while goalkeeper Ru Patricia scored.
Portugal could not create a better opportunity in the first half. Cristiano Ronaldo did not get the ball in the D. Diego Guddin, Jose Maria Hymnsares Atletico Madrid defended the two Defenders of the Portuguese captain Europe champions failed to put an end to fracturing defense
Portugal returned equality in the 55th minute. Rafael Gareiro was excited to get the ball off the corner from the corner. The rest of the unprotected papo with a great head. For the first time this year, the Uruguay ball gets in the net for the first time.
A few years ago, the protagonist of the basics defender Pepe became villain in the 62nd minute. Get the ball from his head, Rodrigo Bentangu increases the cavanni PGC forwarded the D-box and found the net on the right foot corner grinders.
Guerrero's chips came in the 70th minute to catch Tangol and Uruguay goalkeeper Musterra. The opportunity comes in front of Bernardo Silver. But Manchester City's midfielders disappointed with the overwhelming side.