Is, "in the home stretch" a saying because it is the last stretch of road or, is it because it is the last chance to stretch to the limits?
We found out today that while the bank had told us we had until Friday to get the evaluation to them, they have now added more conditions on what needs to be filled, meaning that we instead have until Wednesday to get the evaluation done, as the paperwork for them takes more time. At this stage of the game, that 48 hours matters a fair bit, but again I have to say, it is what it is.
I will be glad when this part of the process is over, whether the result be in our favor or against, just because it has the sense of the "Sword of Damocles" hanging over our heads. Either way, getting it over and done will give us some psychic breathing room, so we can spend time on other things.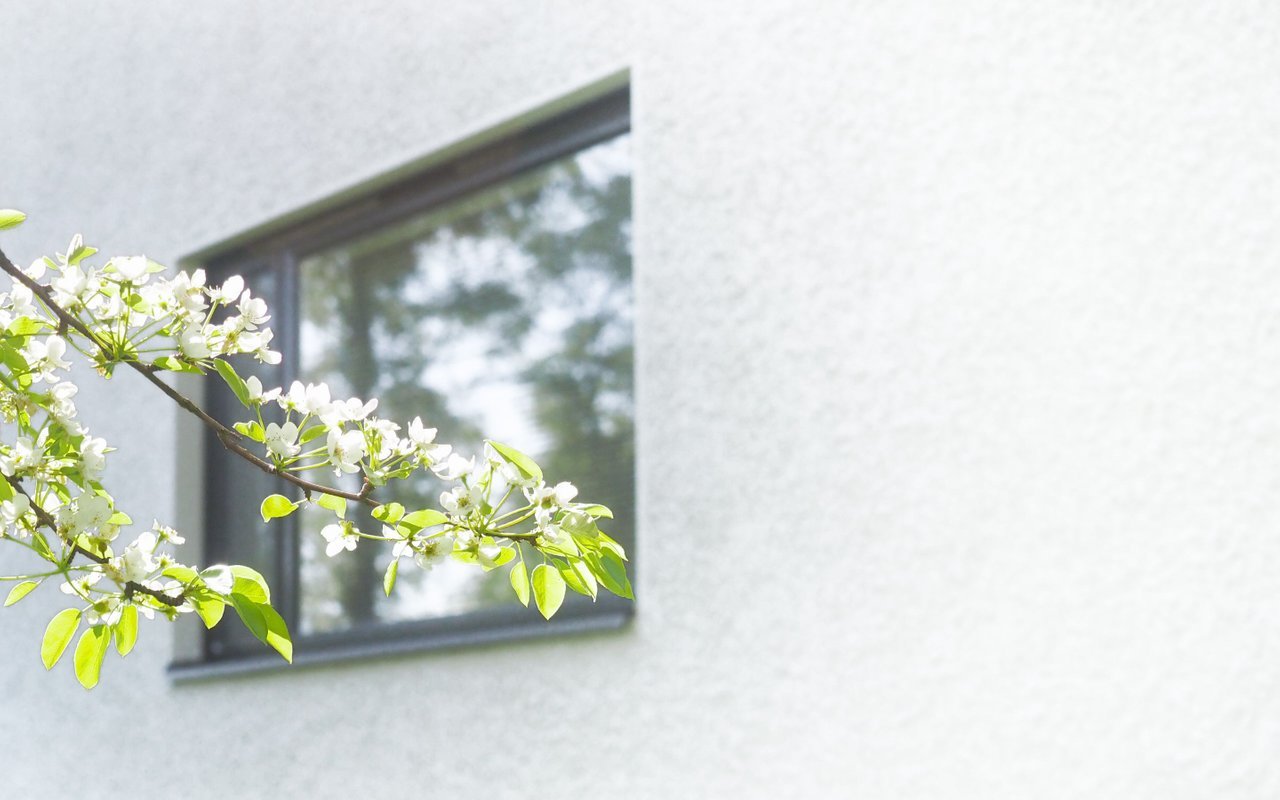 I went to the office today for the first time in a couple weeks as I had last week away from work and the week before was mostly spent with a sick kid. When I walked in, a no-coiner said hello and added as a joke,
"I thought you were avoiding the office because of the price of Bitcoin crashing"
lols.
(Because people only know Bitcoin, they think that is all there is)
Back in September or so when a couple colleagues bought into crypto for the first time, this person didn't want to feel left out, so bought some gold.
Gold: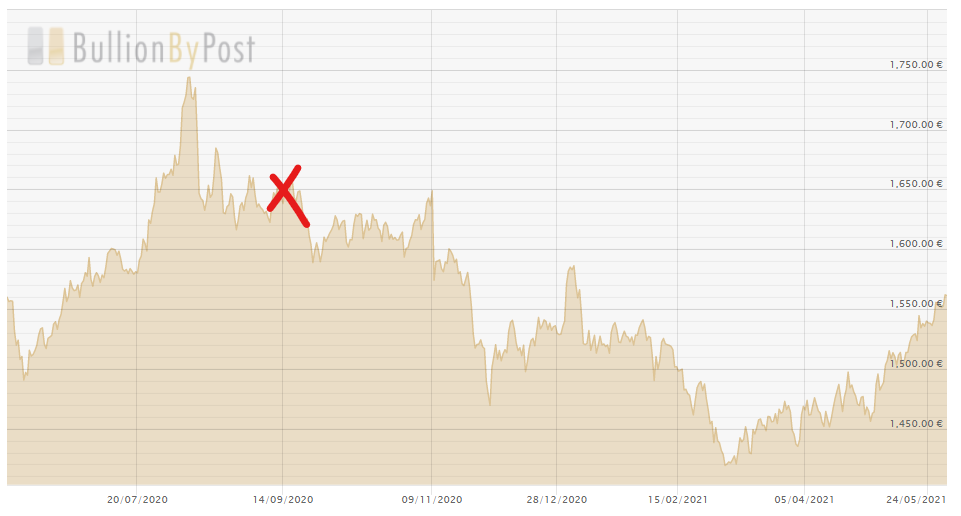 Looks like the price in reverse, though the scales are quite different.
Just think, all the way back in September, the price of Bitcoin was about 11,000 dollars and it is sitting up there at 36,000 currently. Kind of interesting what people consider a crash, though I do get it when looking at the daily, weekly or even the last month. However, if looking long, none of that really matters, other than the amount one can buy, if buying.
A lot of people say at 60K "I should have bought at 30" and when it is at 30K, they don't buy because they are worried it is going to go to 15. For many people, it is never the right time to buy.
I don't mind people making fun of me because of the crypto crashes, as if I have made bad life decisions and I should consider myself a fool. Well, I have made bad life decisions and do consider myself a fool for many reasons, but not because of my venture into crypto.
In my view, the future is going to suck in many ways, because the economy that so many people cling to and rely on, is crumbling beneath their feet by design. The entire economy is set up for increasing consolidation, not distribution, meaning that fewer and fewer hands have access to meaningful amounts.
Everyone knows that money attracts money, yet most don't seem overly concerned by the increasing concentration of wealth and their own decreasing ability to purchase, without going into debt. Most don't recognize the connection between how they use money, and the conditions of the current economy, even while they complain about wealth gaps and wish for a change.
"We cannot solve our problems with the same thinking we used when we created them."
_ Albert Einstein
But, this is the problem when we think we are right and believe that it is the world that needs to change, not us. If we keep on doing what we normally do, without seeing we are part of the problem, not much is going to change for us.


I am not in the homestretch yet though - only half way around the track, so there is still more time to change and shift my views again.