Love is a feeling that everyone should taste. Some people live, some people die for it. There are many ways of showing love, depending on the people. Words, or even actions can't be enough sometimes. However,
Have you ever wanted to express your love virtually via Blockchain?
If your answer is yes, CBIT [CUPID] is here for you, allowing you to express your love to anyone and anywhere you like, using Blockchain technology.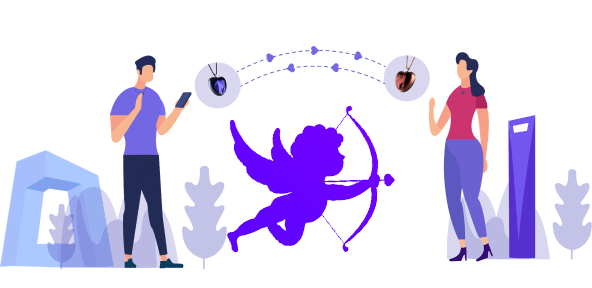 Cupid is the God of Love. To be able to express your Love via Cupid on blockchain, you need to have those unique tokens called CBIT.
CBIT believes that love should be expressed anytime, without any limitations of place, time or method. Thanks to CBIT, you can express your love, or even whisper your passion to the person you love.
What does CBIT do for us?
CBIT makes love a kind of wealth. Just like in real life, people who have love or CBIT will be happier, therefore, will tend to express love more.
With its unique and state-of-the-art application , you can express your love to anyone by sending them CBIT. You can also receive them by your beloved one. CBIT will be the bridge between your heart and others. It can be a person, a group of people, or anything.
CBIT Technology is based on Ethereum, which is the most developed blockchain used now. By using that, CBIT will always have a growing economy and continuous developments.

Share some Love
Thanks to CBIT, merchants will be able to do brand marketing by expressing love and growing its economy. As CBIT economy grows, people in this ecosystem will be happier.
The flow of Love among those people will unite and turn to Power of CBIT. It will be a new way of marketing in the industry and as people know more about CBIT, more brand awareness and Love will be spread.
It is a truth that when people realize that power of Love is fueling the economy of Blockchain, they will spread more love, which will make the ecosystem stronger.
Ultimately, everyone needs love, everyone needs Cupid.
If you want to know more about this unique and great idea, you can visit https://www.cbit.love and you can visit their telegram group and be part of CBIT love ecosystem https://t.me/CBIT_love.
CBIT is already a succesful project with a growing economy, you can trade CBIT here https://www.99ex.com/spot/trade#product=cbit_usdt
Author: BarisKay