Celsius Network a new way to earn, borrow, and pay on the blockchain. Celsius Network approach is community first, always whatever it can give their community. From 80% of the revenues, to unprecedented yield on your assets, to low borrow rates on loans, it strive to give you access to the best crypto financial products and offerings.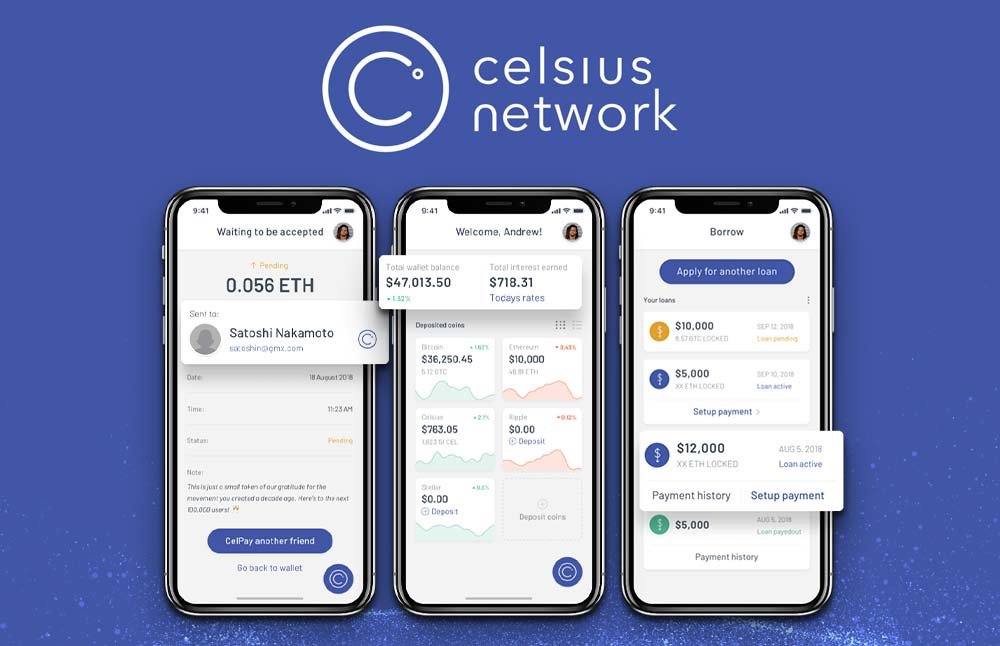 you could borrow $1,000 or more today and pay only $10 or less in interest for the year. Borrowers that choose to pay back their loan in CEL tokens can pay up to 30% less in interest with rates as low as 0.7% APR for platinum CEL holders.

Celsius Network was founded in 2017 with the mission to harness blockchain technology to provide unprecedented financial freedom, economic opportunity, and income equality for the 99%. For too long, big banks and financial institutions have gotten away with greedy, unethical, and risky behavior. It's time to replace our current financial systems with a new model that only ever acts in the best interest of the community.