The Wile E. Coyote Effect - Technocratic Tyranny vs. Free Speech
ACME: Antisocial Corporate Media Explosion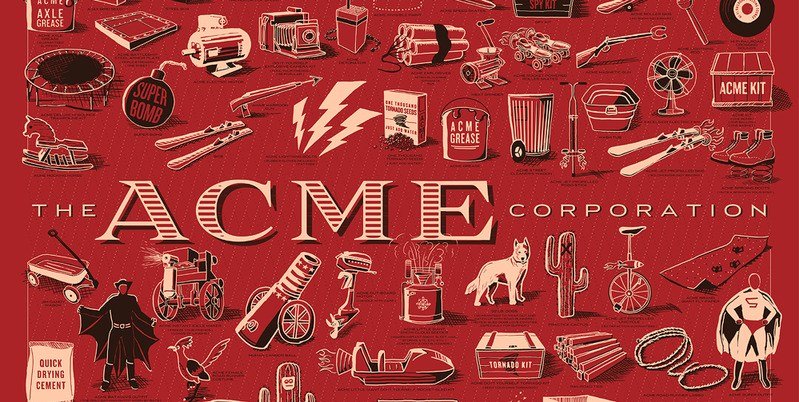 1
It has become ludicrously transparent that many of the large corporate social media companies are not operating in the best interests of society. Beholden unto an oligarchy hell-bent on controlling the social, economic and political narratives of the masses, sites such as Facebook, Twitter, Google and YouTube are actively silencing sources of information that question the legitimacy of what is increasingly being revealed as an unelected and unaccountable criminal plutocracy. They are not social media platforms, they are anti-social media platforms.
As others have noted, these sites began by promoting their platforms as the new public squares for the digital age. They were able to monopolize on their early successes by using their vast income streams to buy up competition, drive it from the market or sell out to even larger corporate conglomerates. All news and media outlets flocked to these sites, effectively creating centralized portals for public information dissemination under the control of tech-savvy oligarchs. Once this concentration of public attention began, it was time to start manipulating it.
Thus was born the dopamine feedback loop. The digital manipulation of neuro-chemical cognition was intentionally engineered and incorporated into these platforms. Observe the repentant designers of the system, people who are genuinely social, as they lament that their creation has been transformed into a weaponized system of divide of conquer, an antisocial media machine meant to create an insidious form of mental programming and addiction that is being used to rip society apart. Pay very close attention at 8:36:
Now that they have established large plantations of digital dependents, literally addicted to the bells and whistles of weaponized dopamine feedback loops, the corporate social media sites are intentionally transforming themselves into groupthink ghettos. Their promise of a public square for all voices has been revealed for the bait and switch to stifle free speech it really is. Censorship of information that is deemed disadvantageous to the agendas of the corporate overlords and their manipulation of the economy, government and social norms is rampant. It is clear that there is no free speech on these platforms, only allowed speech.
In effect, censorship which would not be accepted if done by government is being introduced and enforced by private corporate conglomerates. The few alternatives to these internet ghettos, as Matt Drudge put it in his dire warning of things to come, receive no attention in the mainstream media lest the population choose for more, not less, freedom of speech and choice. The last thing the corporate propaganda media wants is people to leave the information plantations erected by their corporate overlords.
This top-down authoritarian approach, ultimately controlled and financed by a vanishingly small group of special interests with almost unimaginable resources, is only escalating its war on human freedom. The recent cross-platform defenestration of countless "unsanctioned" voices, the expulsion of free speech outlets from the payments and banking system and the withdrawal of internet hosting services, are all signs that the unelected techno-tyranny is looking to give free speech a brutal beat down. Free speech isn't a pushover though, censorship online will only increase people's desire to know what they are not supposed to see. It is the Barbara Streisand effect writ large, but this time it won't be a house that is revealed, but a house of cards.
I personally am optimistic that the attempts to stifle free speech will end up like Wile E. Coyote trying to catch the Roadrunner. Regardless of the tricks and the traps, the degree of brutal force and the size of the bombs, regardless of all the wonderfully nefarious products of the ACME dream factory and how smart the coyote thought he was, his tactics inevitably blew up in his face. And just like people around the world laugh when the conniving coyote gets his due, so too will the world laugh when the dishonest stratagems of the antisocial media cause their empire of lies to disintegrate before their eyes.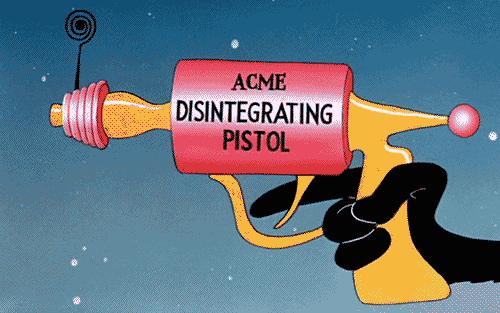 ...



.
.
.
Shot with a golden arrow,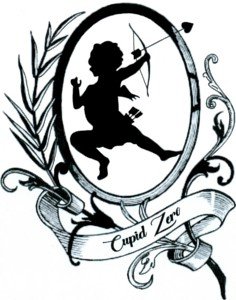 Cupid Zero
.
I consider requests to write on a topic of your choice.
.
Don't forget to upvote, follow and resteem! Comments always appreciated.
.
Support the @informationwar / #informationwar !
.
.
.
.
.
.
.
.
.
All gifs courtesy of giphy.com
.
.
.
.
.
If you aren't on Steemit, consider encouraging my work with a gift of:
Bitcoin: 1fruAGn9JcKqJJscreUpS2XurfLzksBe8
Litecoin: LQf19ExcdSFDjYj6NktRgzBnJ7NScVgikA
Ethereum: 0xEe3005b1D2D8963a85E1Ca4ff511acCd98A1E29D
.
.
.
tags: censorship technocracy propaganda freedom informationwar
Enjoy!