Believe it or not, this painting of Cupid by the famous Italian realist Caravaggio dated 1602 was recently censored by Facebook: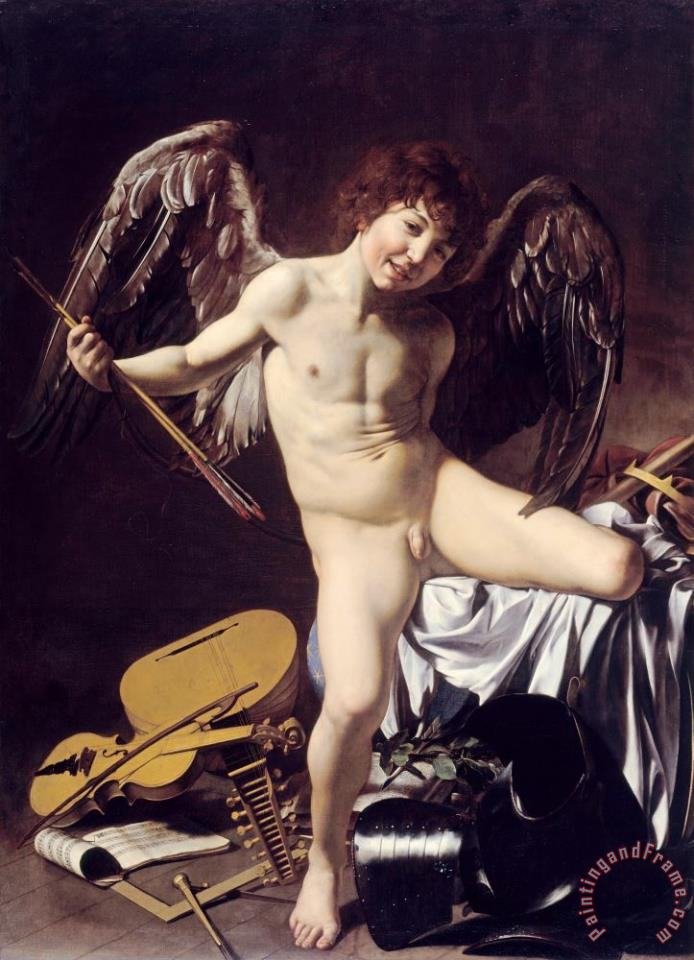 Amor Vincit Omnia, Michelangelo Merisi da Caravaggio
The photo of the painting was posted by the Italian art promoter Hamilton Moura Filho, who had some of his earlier posts of artworks banned by the social media before.
Though this particular fact of censoring Caravaggio painting is a unique demonstration of ignorance.
I believe don't have to explain the importance and amplitude of Caravaggio's oeuvre in the art history, but just wanted remind some facts about this particular work.
The painting illustrates the line from Virgil's EcloguesX.69, Omnia vincit amor et nos cedamus amori("Love conquers all; let us all yield to love!"). Wikipedia
It indeed depicts the victory of love over all other human endeavors (you can see it in the background: the violin, coronet, armour). And the subject - a beautiful, almost perfect young boy - is very common for this age in art, even though Caravaggio's technique was quite different from the classic painters of this era and was almost shocking for his contemporaries.
But I won't believe that it's shocking for today's Facebook users.
Especially as it actually hangs in the Federal museum in Germany since 1815.. 😊
That's why I am happy to be here!
The future is with Steemit 🙏🏻
Sources:
Wikipedia.com
Facebook.com/HAMILTONMOURAFILHO
Artnews.com