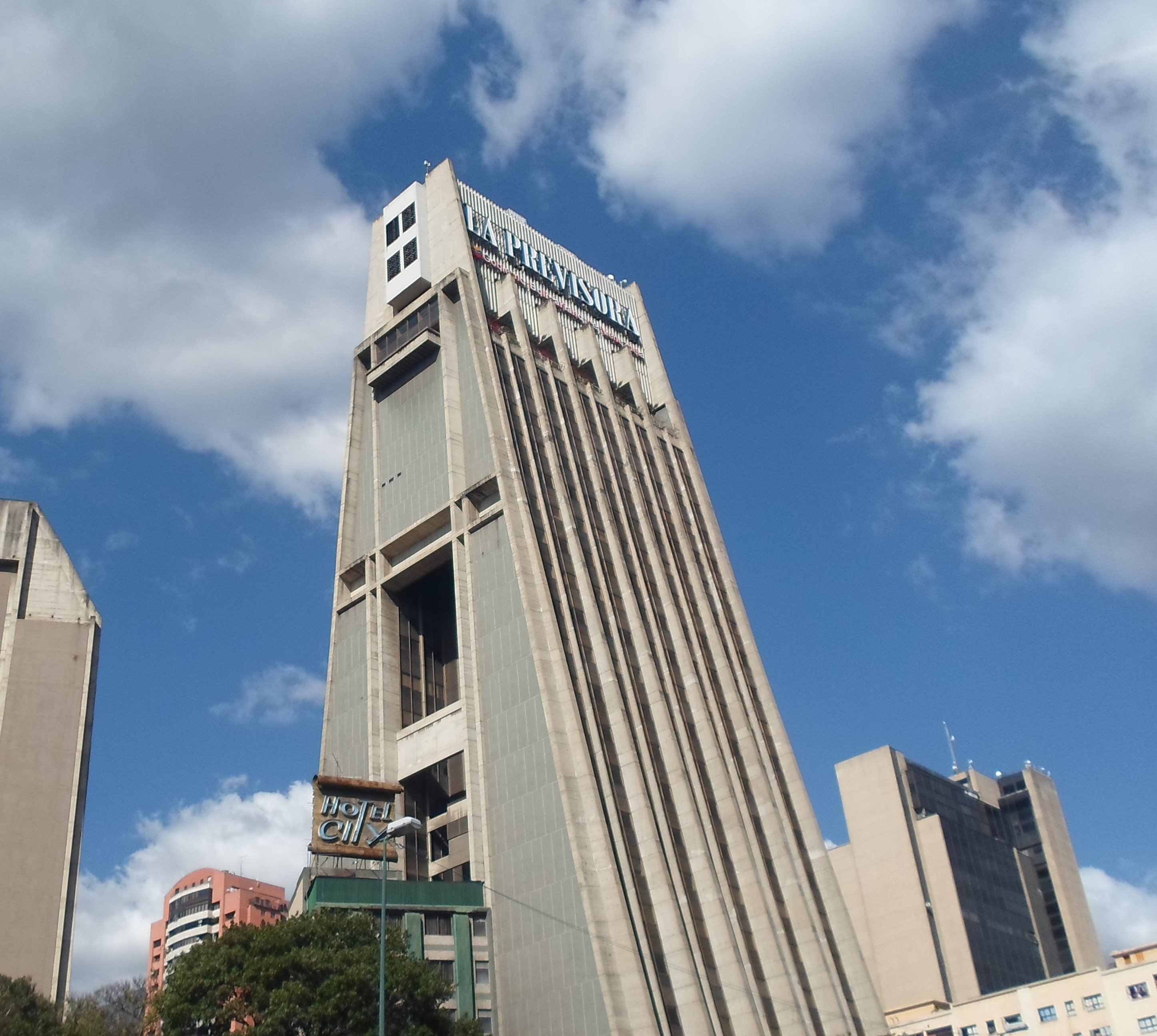 En las inmediaciones de la Plaza Venezuela y marcando el comienzo del bulevar de Sabana Grande, nos encontramos con una de las edificaciones más llamativas de la ciudad de Caracas, la Torre la Previsora, un rascacielos de 117 metros y 24 pisos de altura que debe su nombre por ser la sede de "Seguros la Previsora". Inaugurado en 1973, destaca tanto por su diseño, como por ser coronado por un reloj digital marca Patek Phillipe, que abarca 4 pisos de altura y tiene más de 600 bombillos, único en el mundo; es el reloj de los caraqueños. Su diseño original  contemplaba un restaurant giratorio en el último piso que fue desestimado por la junta directiva, pues los comensales podían marearse. La torre sirve de punto de referencia a los aviones que van a aterrizar en el aeropuerto La Carlota. El costo total del terreno y la obra fue de 34 millones de bolívares, y el tiempo de construcción de 2 años.  
  In the vicinity of the Plaza Venezuela and marking the beginning of the Sabana Grande Boulevard, we find one of the most striking buildings of the city of Caracas, the Torre Previsora, a skyscraper of 117 meters and 24 stories high that must be Name for being the headquarters of "Seguros la Previsora". Opened in 1973, it stands out for its design, such as a digital watch Patek Phillipe brand, which covers 4 floors and has more than 600 bulbs, unique in the world; It's the Caracas clock. Its original design includes a restaurant on the top floor that was dismissed by the board of directors, as diners can get dizzy. The tower serves as a point of reference for the planes that will land at the La Carlota airport. The total cost of the land and the work was 34 million bolivars, and the construction time of 2 years.  
  Les dejo una muestra musical de dos de las canciones más sonadas (anglo y latina) para 1973.  
  I give you a sample of the music of two of the songs most played (anglo and Latin) for 1973.  
El Gran Combo de Puerto Rico - Julia 
Elton John - Goodbye Yellow Brick Road