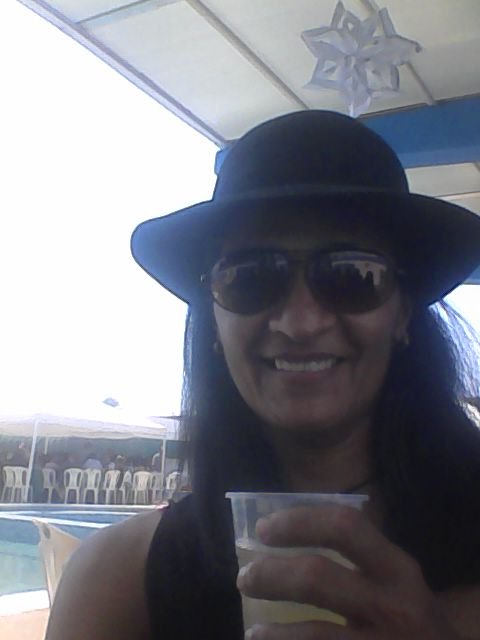 I decided to fall in love with my
When I saw that I left my thoughts to make others happy,
And stop doing it, you didn't notice the difference.
When it gave importance to every moment next to my loved one
And he did not value the time and the things I devoted to him.
I felt that I gave bad life for pleasing others and the final
I was always alone, nobody to fill my moments of surprises
No one who sacrificed a minute of your time for me.
I felt depressed, suffered and alone I wept, until God made presence in my
And it made me know that for the matter, and in all my moments always this.
I decided to fall in love with me, invest time in me, to find every excuse to make it worth every moment, to live always as if it were the last day.
And so I can fill with love and wisdom
To share it with my loved ones.
I understood you should fall in love with me.
Traduccion al español
Decidi enamorarme de mi
Cuando vi que dejaba mis pensamientos para hacer feliz a otros,
y deje de hacerlo, no notaron la diferencia.
Cuando daba importancia a cada momento al lado de mi ser querido
y no valoró el tiempo y las cosas que le dediqué.
Senti que me di mala vida por complacer a los demas y a la final
siempre estaba sola, nadie quien llenara mis momentos de sorpresas
nadie que sacrificara ni un minuto de su tiempo para mi.
Me sentí deprimida, sufri y sola lloré,hasta que Dios hizo presencia en mi
y me hizo saber que para el importo,y en todos mis momentos siempre esta.
Decidí enamorame de mi, invertir tiempo en mi, en buscar cada excusa para hacer que valga cada momento, en vivir siempre como si fuera el ultimo día.
Y asi poder llenarme de amor y sabiduría
para compartirlo con mis seres queridos.
Entendí que debia enemorame de mi.
Fotografia: la tome con mi telefono