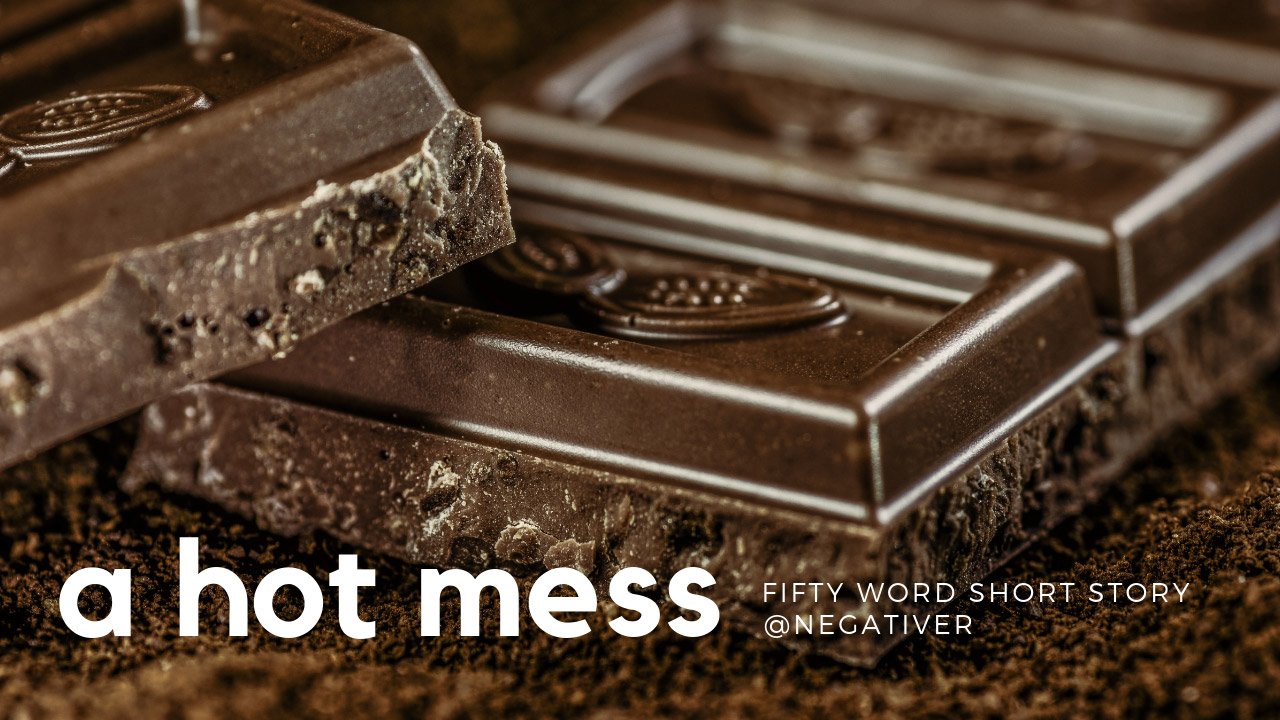 This time around, we're offered the prompt of: chocolate
---
Finally. Evie's mom put down the chocolate bar. Evie stared at it. It called, beckoning from the kitchen counter.
Mom wouldn't mind if she had a bite. She stood on tiptoes, grabbing it.
Five bites later it was gone.
Her mother returned from the bathroom. "Hey, who took my Ex-Lax?"
---
The minor backstory: @therosepatch is having some poop-related problems with her young'un. And thus, this story offers one potential reason for that mess.

---
Posted from my blog with SteemPress : http://negativerealm.com/a-hot-mess-50-word-short-story/
---