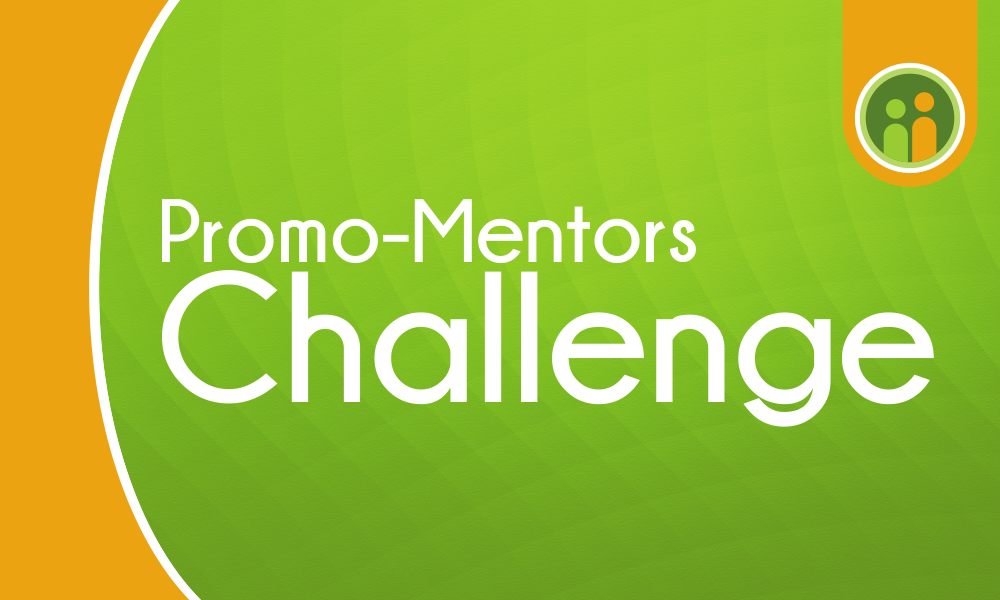 Hosted by Evecab / June 15th 2018
Promo-Mentors Challenge
In the spirit of our mission to change the world positively through the power of the Steem blockchain, we have set up challenges for our members. These challenges are meant to help people bring out their best potential through entertaining activities and simple writing assignments. By participating in these challenges people will have the chance to be scouted by us.
Part of the rewards we get from this post will be used to find promising Steemians and to fund (small) initiatives.
Let the fun begin!
@Futurethinker and The Team

This week's challenge will be a little different again from the rest, just to keep things interesting for you. This week, we are going to get some action! You've worked hard all week and the weekend has finally arrived. Now you can finally focus on getting some quality time with your loved ones.
This week's challenge consists in the following: Spend some time with a person you love and feel that you have neglected lately. This can be a family member or a friend, and you'll need to document what you did with them.
Did you go for a coffee, or did you spend a meal together? Did you go on a hike or a stroll through the city? Describe what you did, and show us some pictures (or just one). You can even make a video if you feel like it! I look forward to checking out how you've decided to spend a few hours with someone close to your heart this week. Enjoy, steemians, for life is short and we must live every hour of it as if it were the last.

How did you spend some quality time with a person close to you this weekend?

Make a post titled "My Promo-Mentors Writing Challenge" (you can add a title to this) and use the tag #promomentors-challenge

IMPORTANT: We're talking about these coming days, not a past experience!

Post the link of your entry below (Don't forget this!)

The best 3 entries will be chosen by @evecab and @futurethinker

Prize: 25% of the total post rewards equally divided

Deadline: Thursday, June 21st of June Midnight GMT + 0


It wasn't an easy task taking on the responsibilities of a president!
The winners of challenge #5 (in no particular order) are:

@stever82 who had it extremely tough in shoes of president Trump!

@dannodaniel who also had it extremely difficult correcting all the wrongs in Venezuela, and who would make a great president in my opinion!

@romeskie who made me laugh a lot when she realized that she woke up in a man's body, and would give her poor president some relaxation time.
Good luck this week!


Reward distribution post:
Account 35%, prizes 25%, contest host 20%, fund 20%