During my days in high School, we had a school principal that mandated every students to participate in a sort of marathon, not a long distance race, but there is a defined number of times that each student must run, jog around the school sport Stadium so this has really built me for all kinds of long-distance races.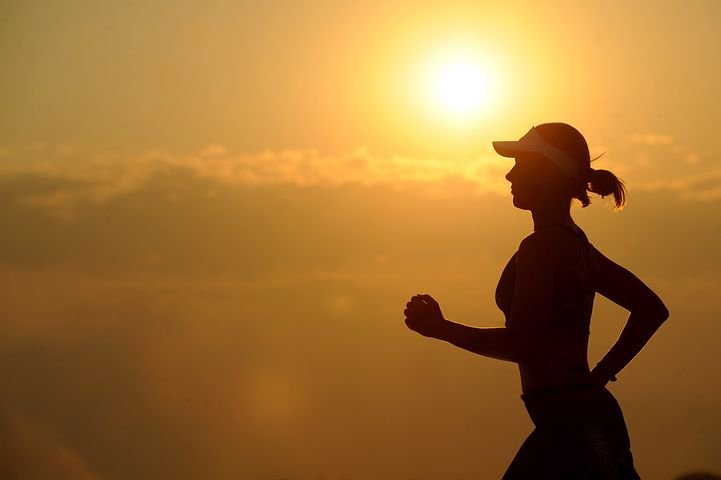 Source: Pixabay -CCO-
Now fast-forward to when I was in college, without having any competition ahead, I go out every Saturday morning to jog. it is something that comes natural and if I didn't do it for two weeks, I feel some kind of emptiness within me.
So there was a time I decided to join the college endurance trek, it means that everyone or all the participants will have to jog from the school gate to main campus. This is about 11km, so I decided to join this monthly event, it is once in a week, for the first time, I took 9th position out of almost 150 participants. For me, this was a defining moment, because it is really hard to see engineering students being a part of such competition. When the organiser asked for my department, I told him I'm from mechanical engineering, and the kind of applause I got really is inspired me to do more.
After leaving college, even till this moment, I still make up time to jog once in a week, that is every Saturday of the week. Jogging is my main outdoor game and my primary indoor game is push-ups.
Really, we have nothing to do by doing exercise, but all to gain. Exercise allow me to sleep well and increases sex life of both husband and wife. Let's eat well, and keep fit always.
You may be interested in this challenge, here is a link to it.
My Snax wallet username is autofreak
For more information about this blockchain project visit:
Website: https://snax.one/
Discord: https://discord.gg/qygxJAZ
Snax Whitepaper: https://snax.one/whitepaper.pdf