There has been and will always be a debate concerning who of Ronaldo and Messi is the better player!!
I know all football fans have their respective choice of the two and also have different reasons to back up their choice.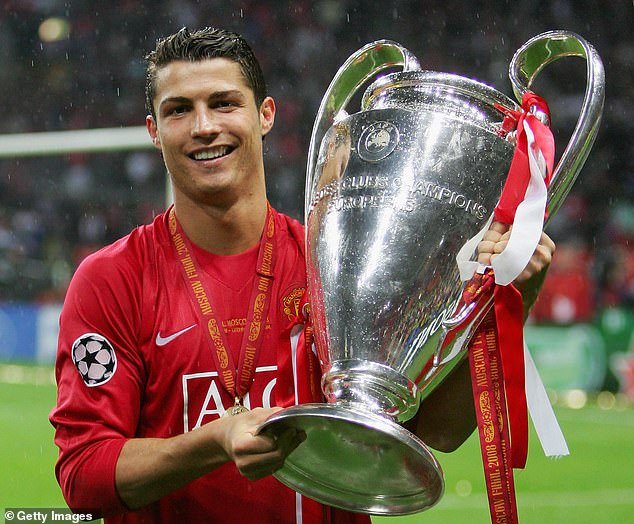 Source
We can all agree that both these two folks are great footballers because they have been consistent for over a decade!!
It is not easy to be consistent for such a long time, most players just shine for utmost 4 seasons and disappear in oblivion.
I just read an article on dailymail of how Ronaldo has bragged on what differentiates him from his arch rival Messi.
If you are a football fan and have been following these two guys for long, you should have noticed that the photo above is what differentiates the two!!
I will explain further below, Ronaldo won a Champions League trophy while still at Manchester United before he went to Spain.
I will quote Ronaldo below.
'The difference with Messi is that I played for several clubs and won the Champions League with different clubs,'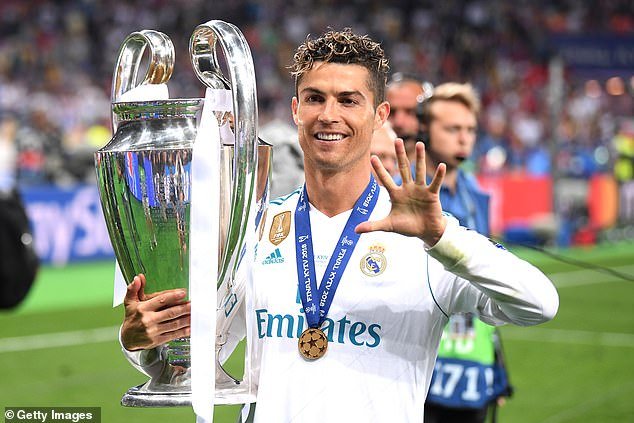 If you look at that photo above critically, you will see that Ronaldo was holding 5 fingers, meaning he has won 5 UEFA Champions League trophies.
I am more of a Messi fan hence the choice of the title hahaha.
Messi has won 4 UEFA Champions League trophies and all with Barcelona, hence the subtle diss from Ronaldo!!!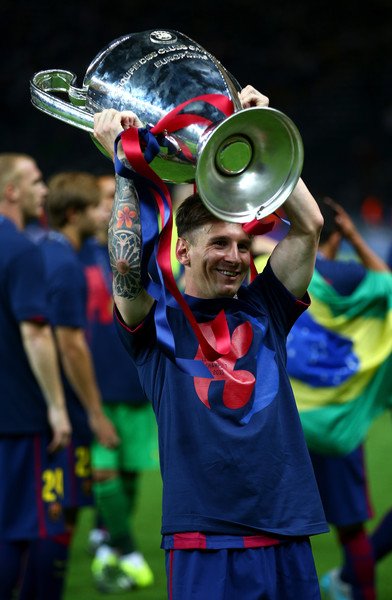 Source
Messi last won the Champions League back in 2015 after they beat Juventus!
It has to be noted that both Ronaldo and Messi have the same number of Ballon d'Ors 5.
Ronaldo has a right to brag because of that extra trophy, he even went further and bragged of how he was top scorer in 6 consecutive seasons.
'I was top scorer in the Champions League six seasons in a row. There aren't many players who won five Champions League trophies, so this is why I feel that I can identity myself with this tournament.
I bow to Ronaldo for beating Messi for those 6 seasons for the top scorer spot in the Champions League.
Ronaldo still has respect for Messi though
'Messi is an excellent player who will be remembered not just for his Ballon d'Or wins, but also for having improved – like me – year after year.
'I wake up every morning with the idea in my head of training with the objective of achieving something more, not just to earn money.
It has to be noted that Ronaldo(162) has more Champions league appearances than Messi(135).
Who do you guys think will win this year's Ballon D'or ????
I know Ronaldo fans will also come to the comments section bragging hahaha.
Love
Jarau Moses