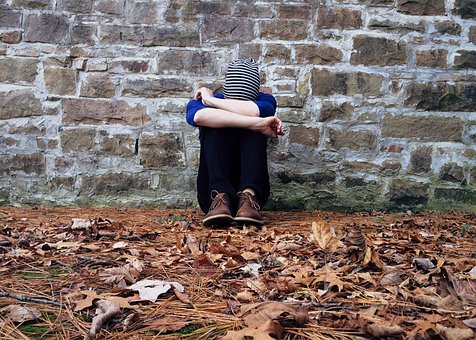 pixabay
Some of us might have suffered from depression and heartbreaks in the past. We got so hurt that we even vowed to protect our heart at all cost, this led to mistrust, being single, uncertainty and wariness. This anonymous sensation puts us into a depressed and negative state. We find it almost difficult to love again, just so we can protect our heart. But this isn't the way out.
I once read a book about pain(won't say its name), I realized that pain is something we must all past through. In a nutshell, pain is our guardian here on earth, the more we tend to embrace pain the happier we become.
These negative sensations are known as ANT's (automatic negative thoughts). Whenever you experience an emotional namby-pamby occasion, automatically our minds develop prompt structures so as to shield us from getting depressed and gloomy. These feelings help us avert unwanted feelings into our system before any harm is done to the body.
We only get depressed when we allow the negative thoughts to override us and takes control over us. That way we begin feeling sad, depressed, and gloomy.
Nevertheless, with numerous agents of stressors around us, it'a quite impossible not to slip into a spiral of depression and anxiety most notably when we fail to pinpoint the roots of our depression.
In nutshell, to put an end to these heinous and frivolous sensations, we need to first identify what reenacted the negative sensation we had before tackling them vehemently.