BAHAMAS HURRICANE RELIEF
---
Those of us who live on Florida's east coast were so blessed to have missed the fury of Hurricane Dorian. While we were busy making preparations, and hemming and hawing about whether to evacuate or not, a Cat 5 (category 5) hurricane, the likes of which they had never before encountered, was slamming into and utterly destroying The Bahamas. We dodged the bullet, but The Bahamas did not.
---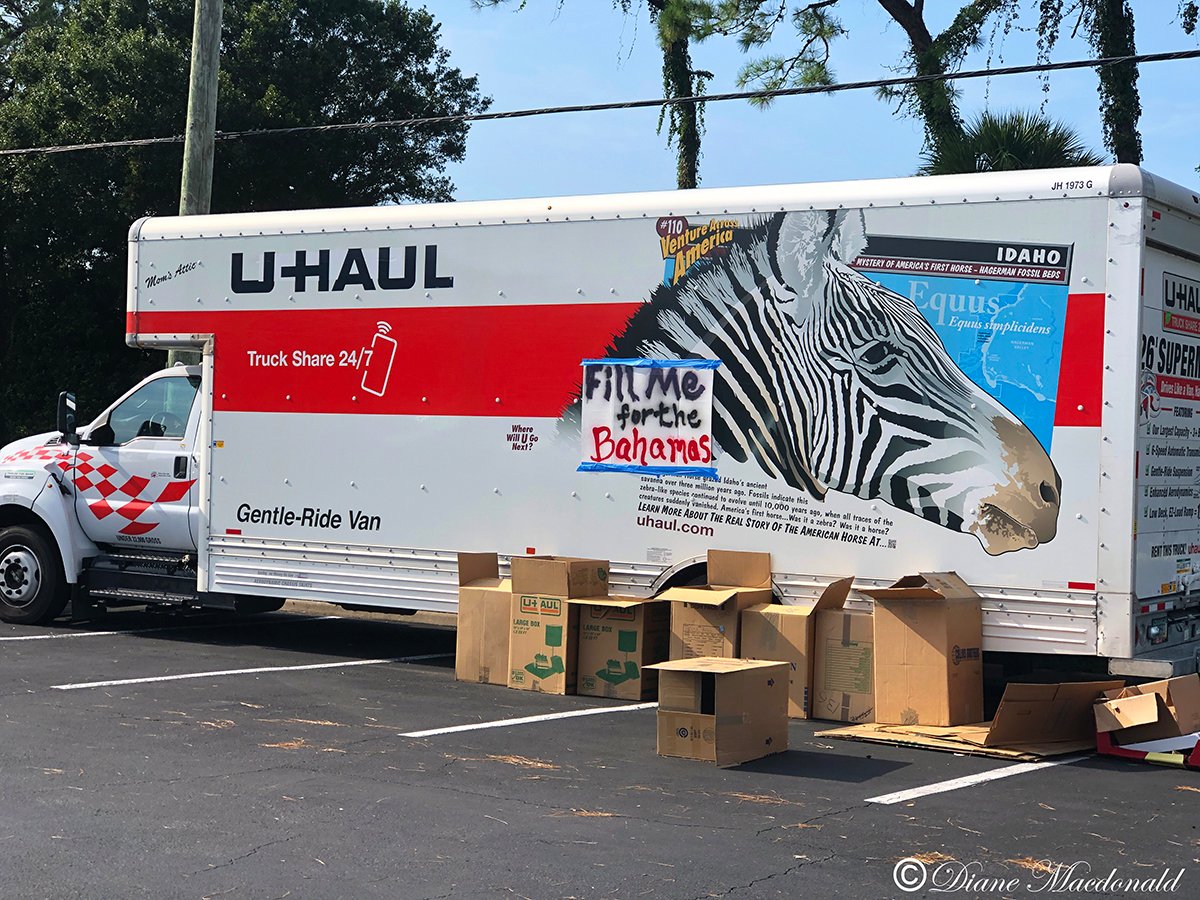 © Diane Macdonald - All Rights Reserved
---
Our hurricane season is between Jun 1 and November 30, with September being the main peak season followed by another smaller peak in October. So, for those of you who vacation in Florida, be prepared to have to change your plans anytime during that period, or even anytime during a few weeks either side of those months too. If you are planning on vacationing in Orlando, remember that theme parks may be closed if a storm is threatening or already there. But never fear, we have a saying here in Florida, "Hide from the wind, but run from the water."
Orlando is about 80 miles inland with zero threat of storm surge – the main killer in hurricanes! Evacuation orders are given to coastal communities at risk of storm surge. But this time, before the track was properly forecast with all the computer models agreeing, one track was threatening a CAT 5 to slam into south Florida and to bring a CAT 3 to Orlando!
It didn't take long for the plea to go out for us to help our neighbors in The Bahamas. Here in Florida, because we know how blessed we were to have dodged Dorian's fury, we feel a real kinship with the people of The Bahamas. We all had our hurricane supply boxes that we didn't need any more this time, so it was only natural to think about donating what we had. After all, have the luxury of going to the store, or purchasing all those items again on Amazon.com in readiness for the next hurricane! The people in The Bahamas don't! THEY HAVE NOTHING! No food! No water! No dry clothing or shoes! No toilet paper! No toothbrushes or toothpaste! No baby milk, diapers or food! No flashlights or batteries! No medicine or bug spray! No blankets! No towels! NOTHING!
---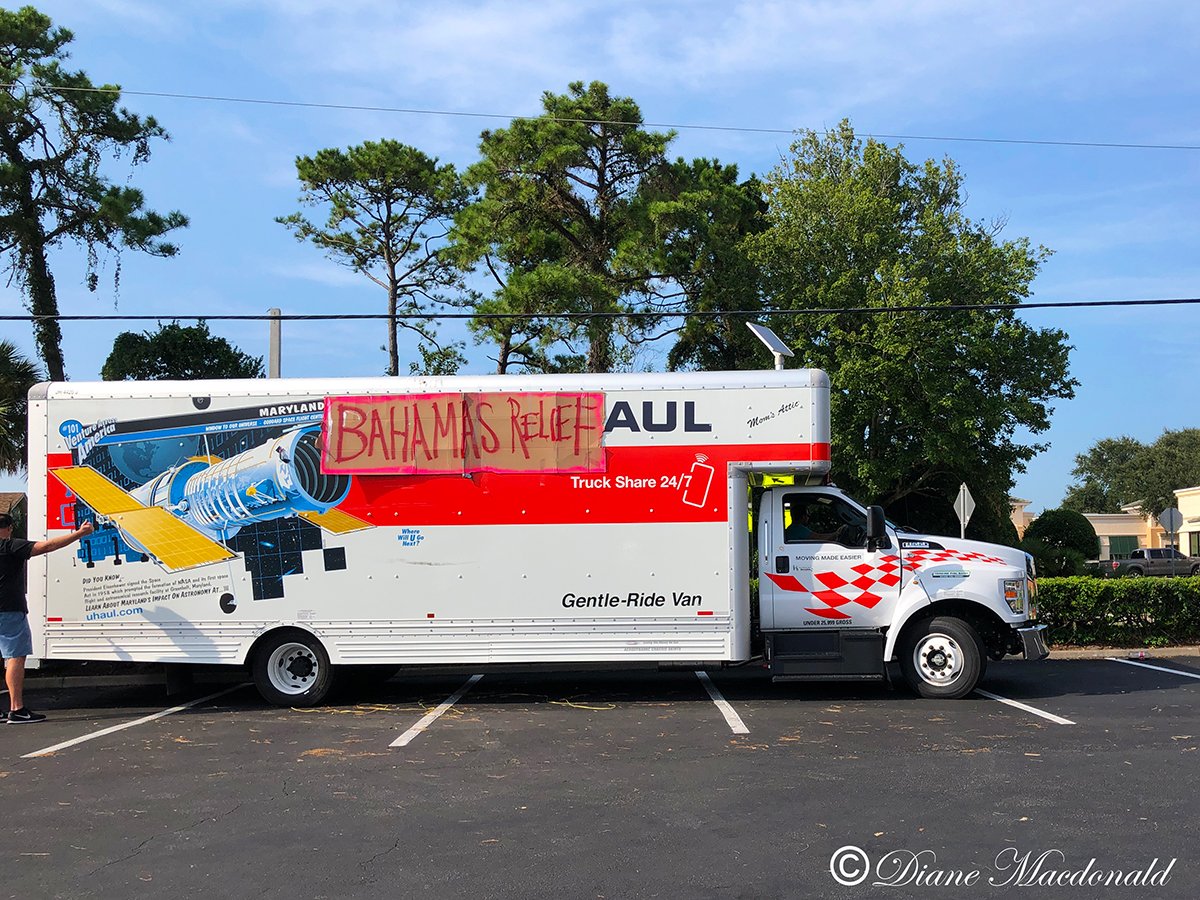 © Diane Macdonald - All Rights Reserved
---
Last Friday afternoon I set off with two filled plastic totes of items to donate for The Bahamas Hurricane Relief organized by a local real estate developer Jim (Jimbo) Stockton, through his mission "Adventures In Gods Creation" in co-ordination with "Island Crisis Flyers," a subsidiary of the mission with a team of experienced volunteer pilots and planes bringing the food and supplies to wherever they are needed. Follow him on Facebook here to see updates on the relief efforts.
---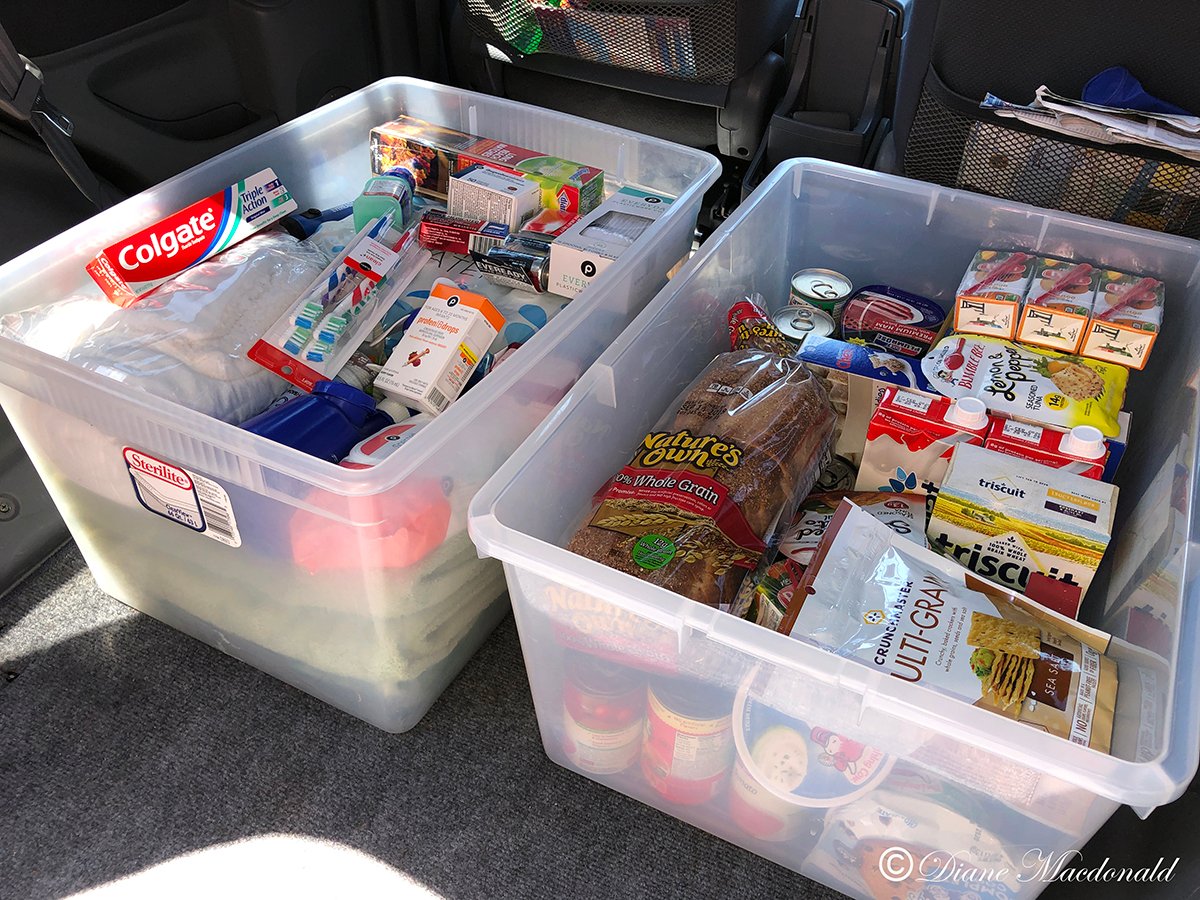 © Diane Macdonald - All Rights Reserved
---
A local Ponte Vedra Beach volunteer, Marzena Mignone, rented a 26 foot U-Haul truck on Thursday to collect supplies for the mision. She ended up needing to call in another couple of trucks on Thursday, and then 4 yesterday! The response was overwhelming. Similar scenarios are playing out all over our region as Floridians are renting trucks and setting up collection areas all over the state. My intention was to drop off my donation, but like so many others, I decided to stay to help pack the boxes, each of which would be going directly to a family in need on Great Abaco where the need is greatest at this time! We tried as best we could to make sure that each box had something of everything – bread, toiletries, toilet paper, plastic cutlery, protein bars, longlife milk, feminine products, baby bottles and formula, baby food, canned food with easy open tops, regular canned food as long as a can opener was provided, a towel, a blanket, a flashlight and batteries, and various other small items. Water and medical supplies were loaded separately, as were larger items like tarpaulins and propane cooking stoves etc.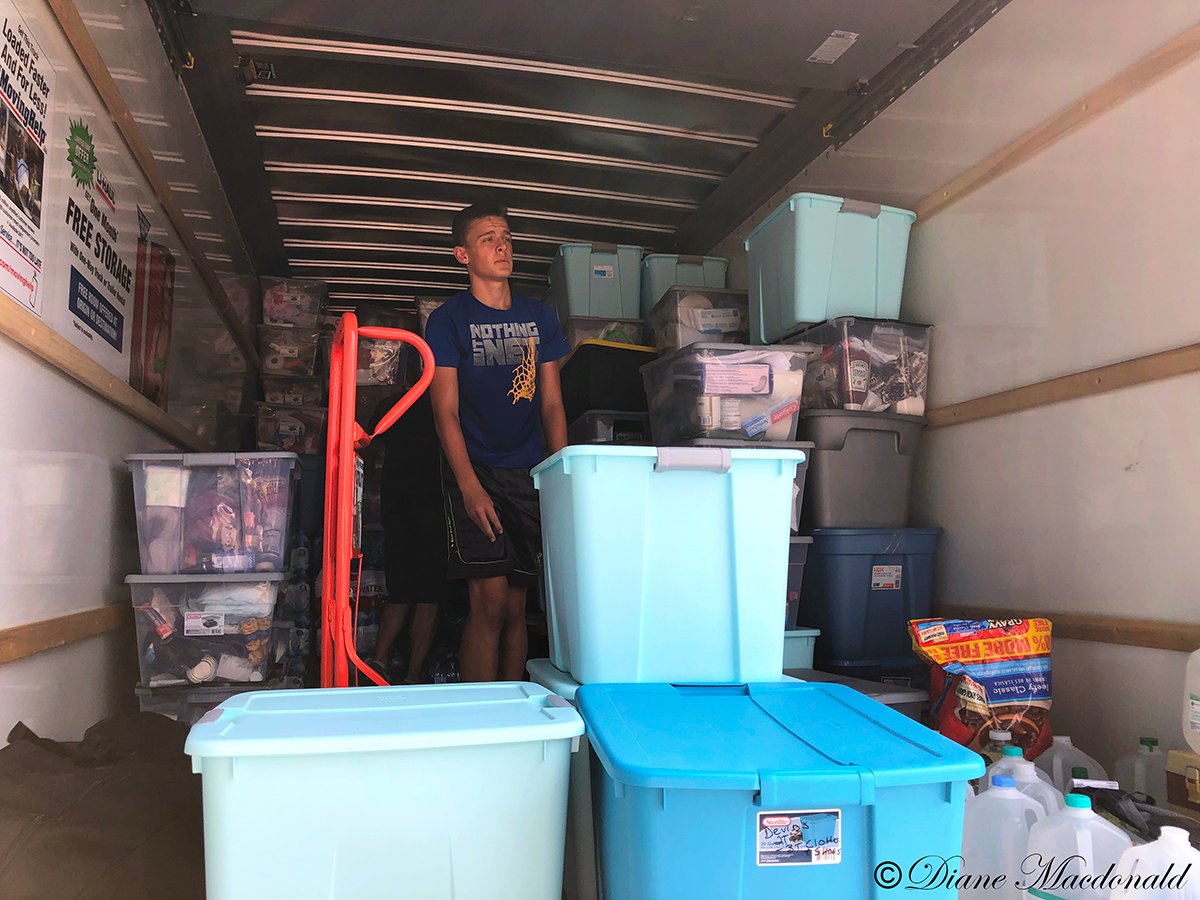 © Diane Macdonald - All Rights Reserved
---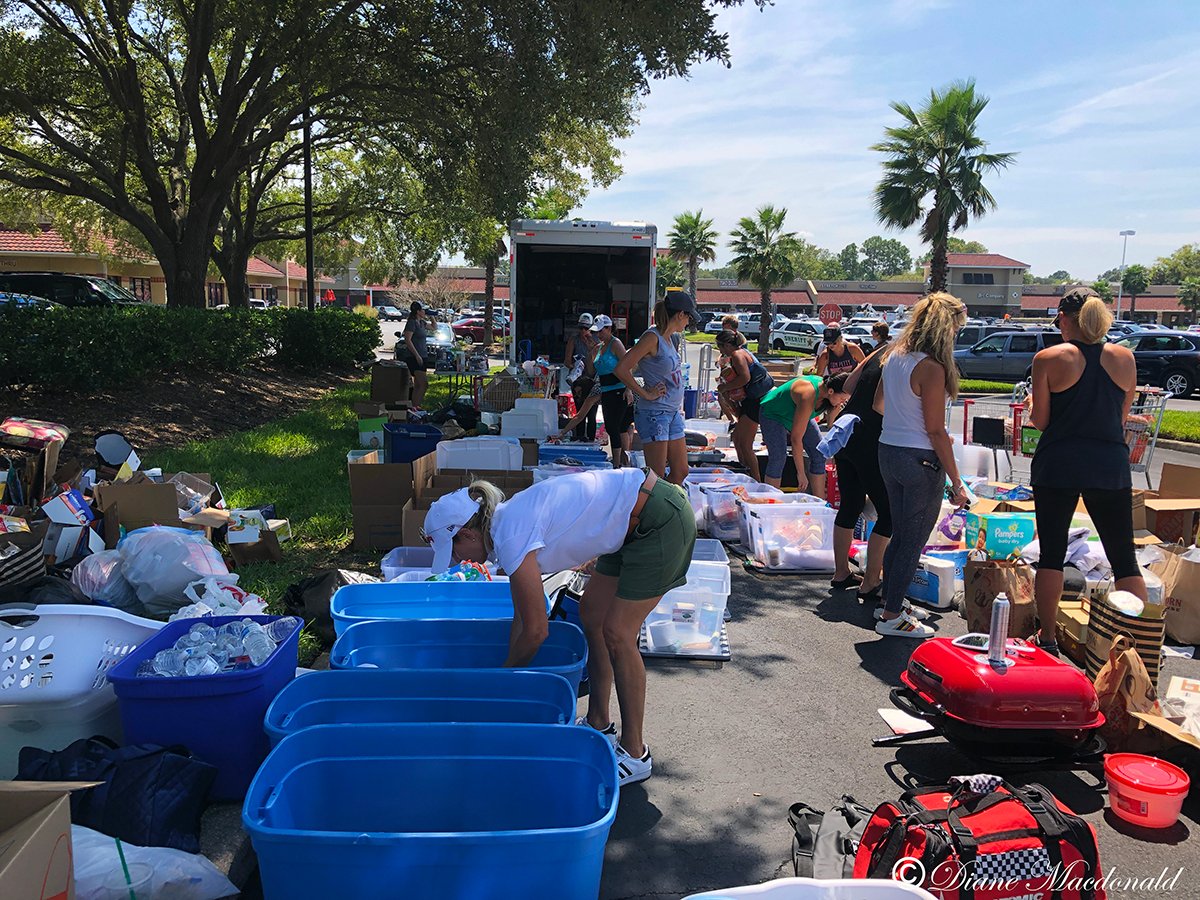 © Diane Macdonald - All Rights Reserved
---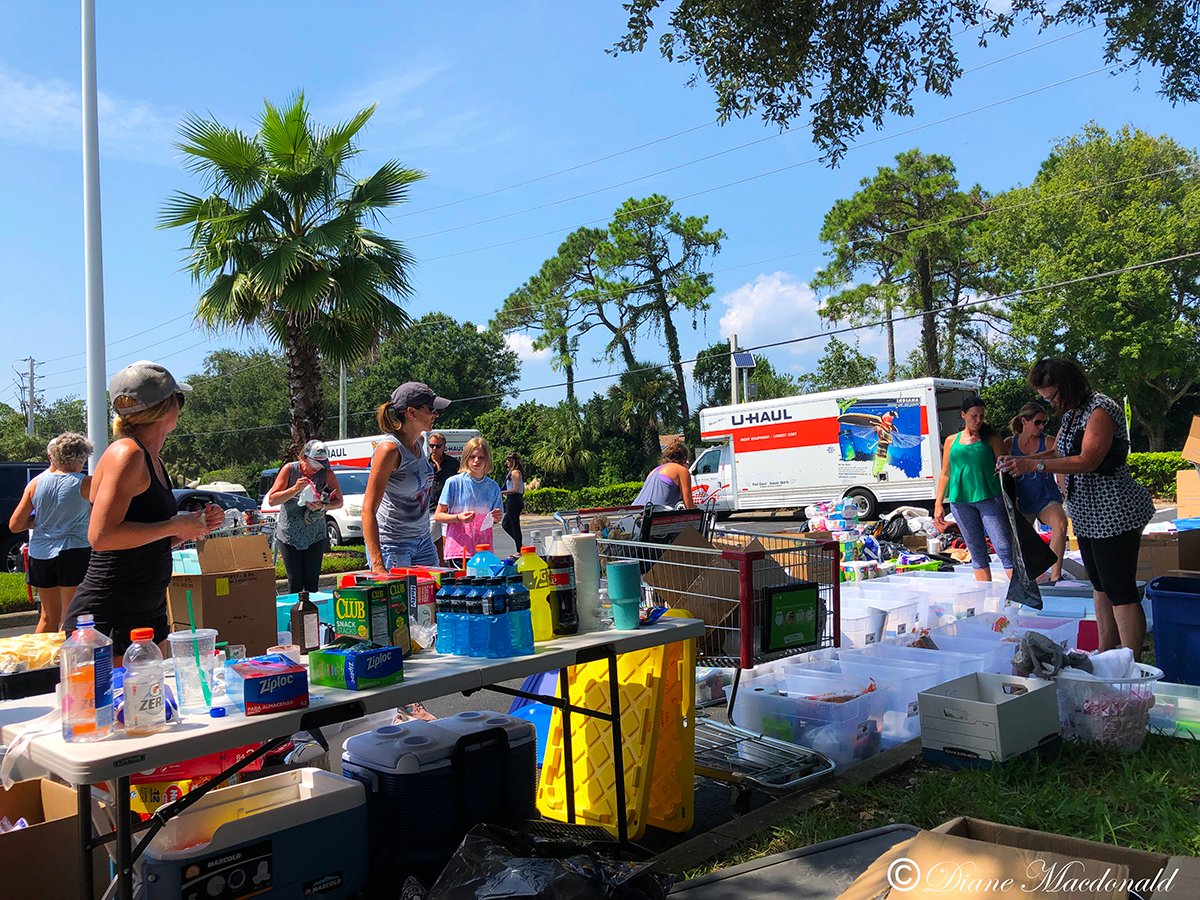 © Diane Macdonald - All Rights Reserved
---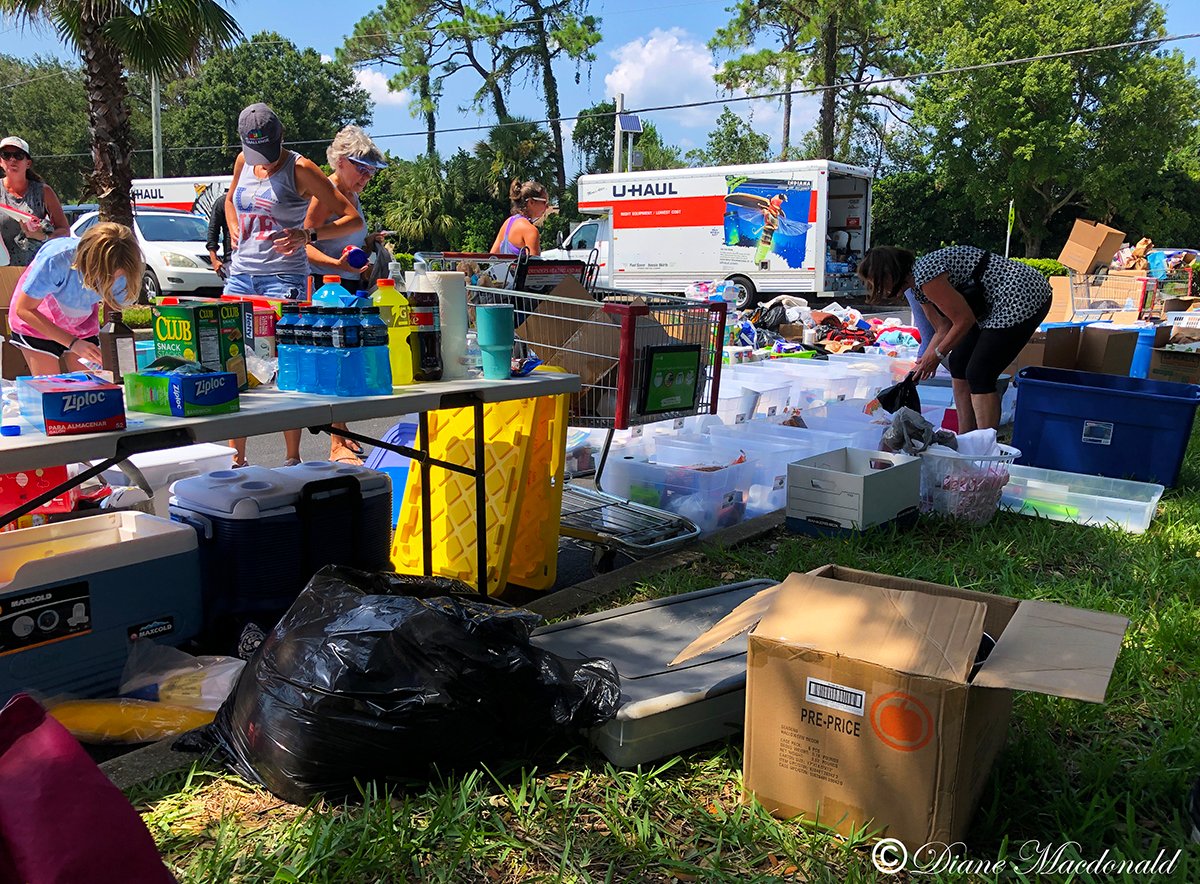 © Diane Macdonald - All Rights Reserved
---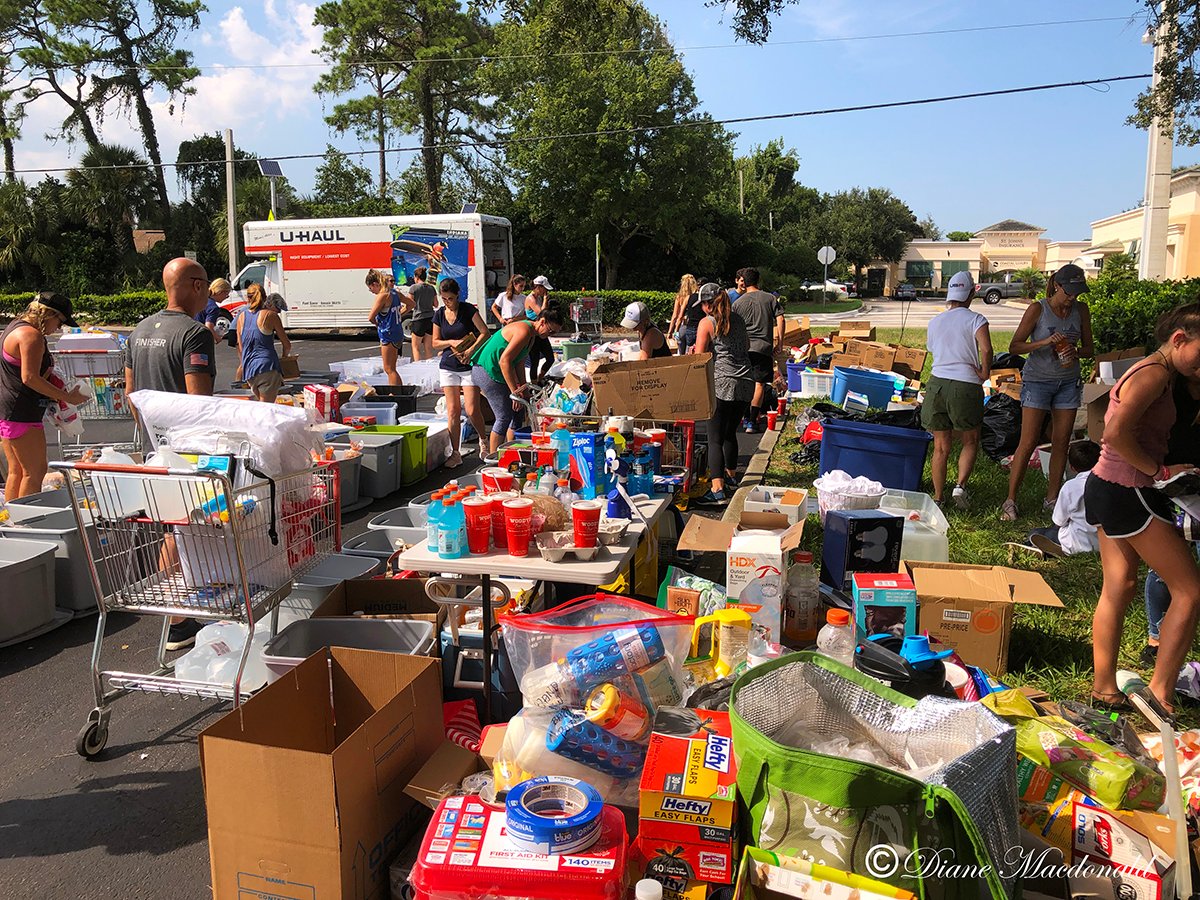 © Diane Macdonald - All Rights Reserved
---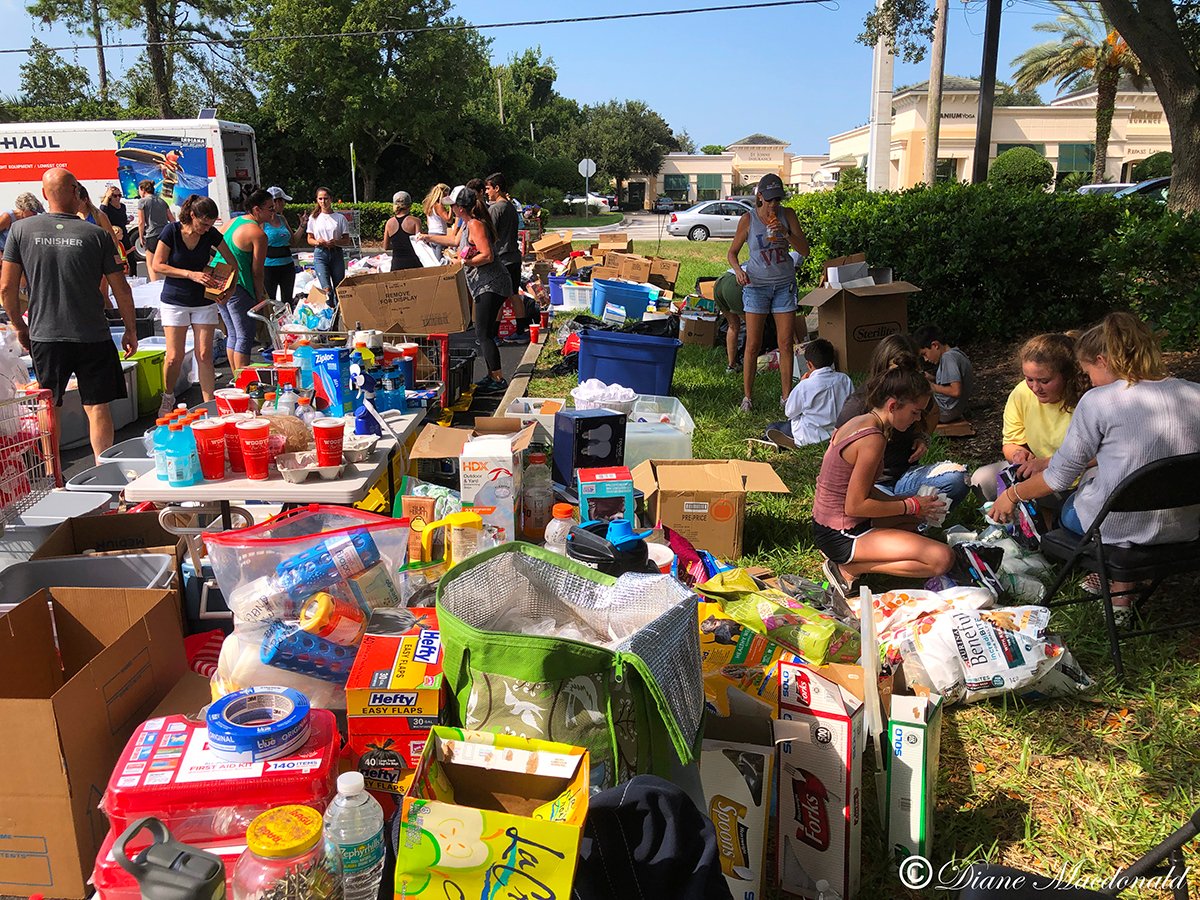 © Diane Macdonald - All Rights Reserved
---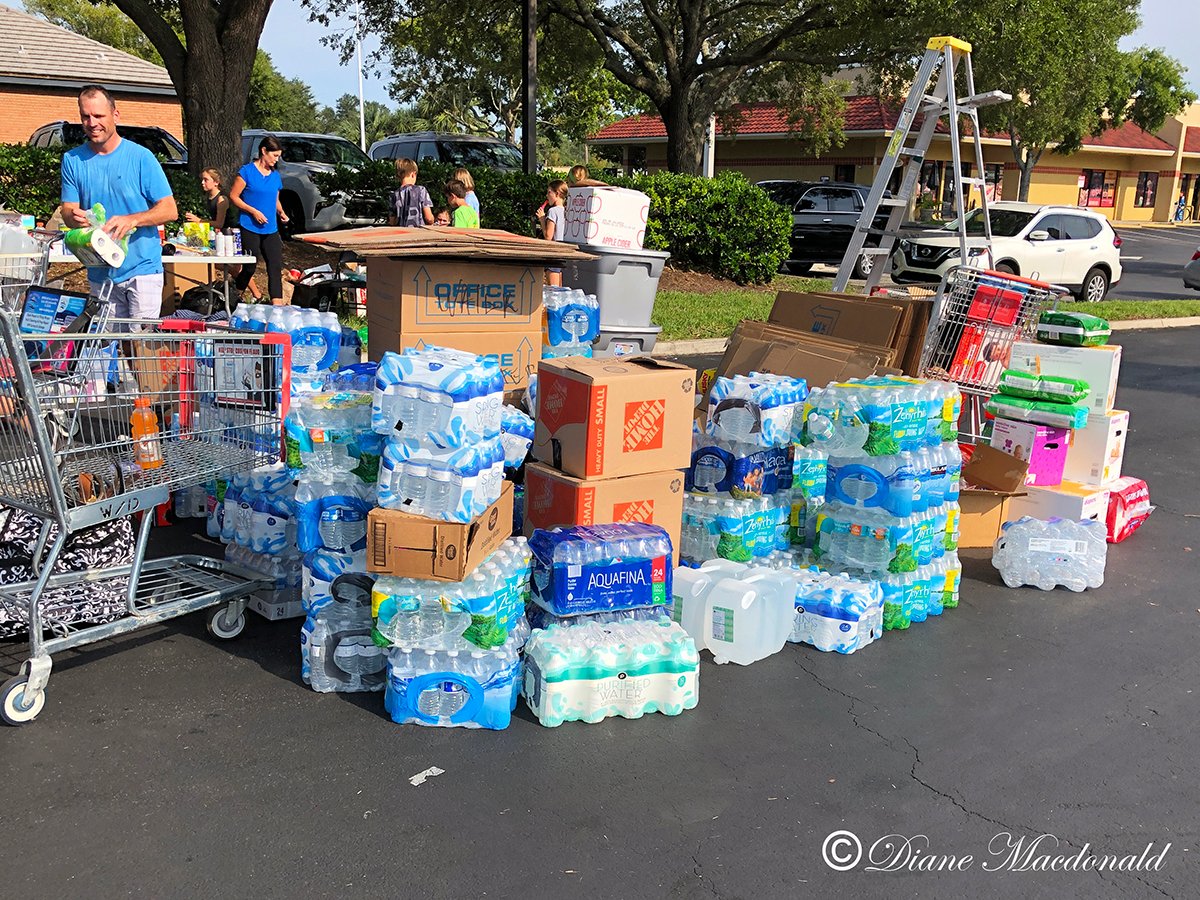 © Diane Macdonald - All Rights Reserved
---
This morning I stopped by the headquarters of Adventures in Gods Creation and Island Crisis Flyers in Jacksonville Beach to drop off some more supplies, and asked how else I could help. The gentleman I talked with said they have enough volunteers for packing boxes etc., but said their greatest need at this moment was for to keep sending in the BASIC NECESSITIES, for PRAYER and ANOTHER PILOT AND PLANE! He also asked that I continue to share information about the mission on social media and to ask for it to be shared.
---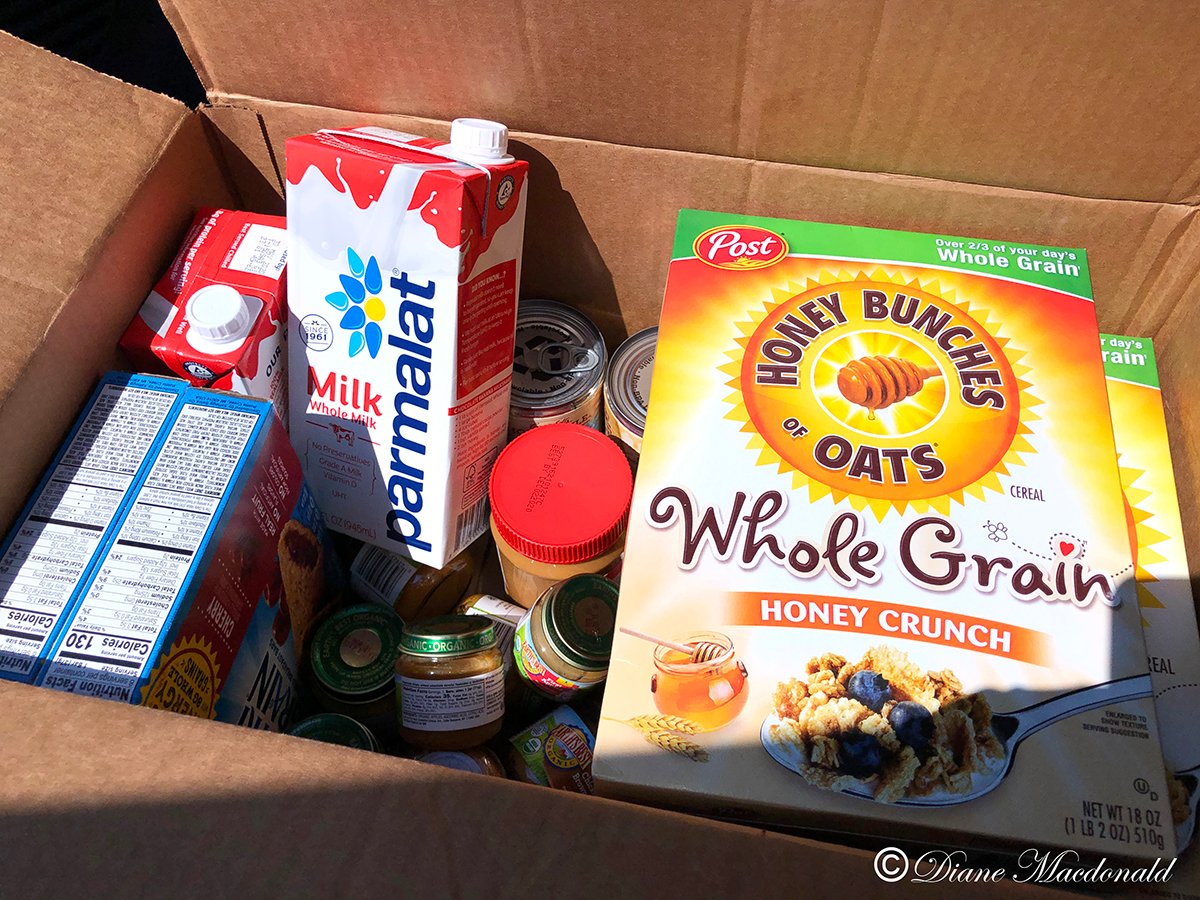 © Diane Macdonald - All Rights Reserved
So, if you are thinking of donating to help the victims of Hurricane Dorian, but are confused and have no idea which organization to support, please think of donating through Adventures in Gods Creation and Island Crisis Flyers The founder is a well known businessman in our area and a friend of our pastor. Every item is guaranteed to go right to the people in need, delivered directly to them by volunteers. As the people move to other areas, SO WILL THE FOOD AND SUPPLIES! They will go wherever they are needed. Another organization is paying for airplane and boat fuel for the planes and boats used by the volunteers.
---
If you are a pilot with a private plane, and if you are willing to help, please contact Adventures in Gods Creation and Island Crisis Flyers. Your fuel will be paid for, and you will be making a huge difference in the lives of of the Bahamian people. also, if you would like to donate money, you can do so through this mission
---
Adventures In Gods Creation already has an established mission there where they had been serving an impoverished shantytown named The Mud in The Marsh Harbor area of Great Abaco. Needless to say, the community no longer exists. You have seen the heart wrenching pictures of the completely flattened impoverished area near Marsh Harbor. And no doubt you have also seen the footage of a man saying, "No MUD. No more MUD."
Following is a list of THE MOST INITIALLY NEEDED SURVIVAL ITEMS:
•Tarps
•Mosquito nets
•Inverters
•Flashlights
•Water
• Non perishable food. Beans, Nuts, Peanut butter, Bread, Protein Bars.....
• Baby food, diapers, bottles, etc
• Lighters/matches
• Blankets
• Insect Repellents
• Tents
• Additional Volunteers
• Additional Pilots and Planes
•Additional Satellite Phones
•Money for gas, supplies, etc. Donate on website, drop off or mail.(www.AdventuresInGodsCreation.Org)
---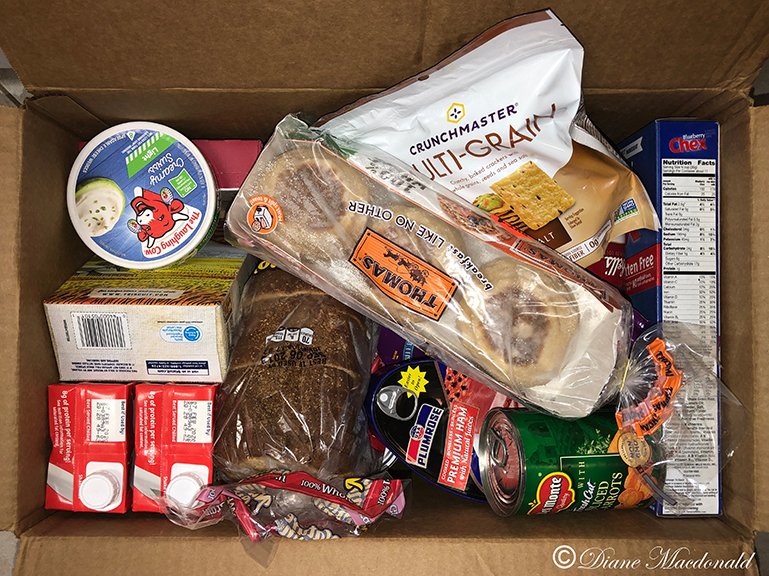 © Diane Macdonald - All Rights Reserved
---
Additionally, these items are suggested:
Generators, Chain saws, Nails, Hammers, Batteries , Stoves, Butane cans, Medicine, First aid kits, Bleach, Mosquito repellent, Towels, Blankets, Toiletries, Toilet paper, Hygiene products, Feminine products, Baby food and formula, Diapers, Snack bars, Trash bags, Plasticware for food, Camping tents, Lanterns.
---
They are also collecting pet food. :-)
---
Please note that I have used no images from the destruction in The Bahamas, as they are all copyright images, and I have no permission to use them!
---
Photography is my business, so if you like my work please support me by checking out my portfolio website on Adobe. There you will find links to all the places where my work is available as stock and art. You may purchase art prints and products through Zazzle, Redbubble and Fineartamerica by following the links there.
If you see something you would like to purchase in any of my posts, but can't find it anywhere on the stock or art sites, please let me know. Not everything has been uploaded there yet!
Thank you, and God Bless!
---