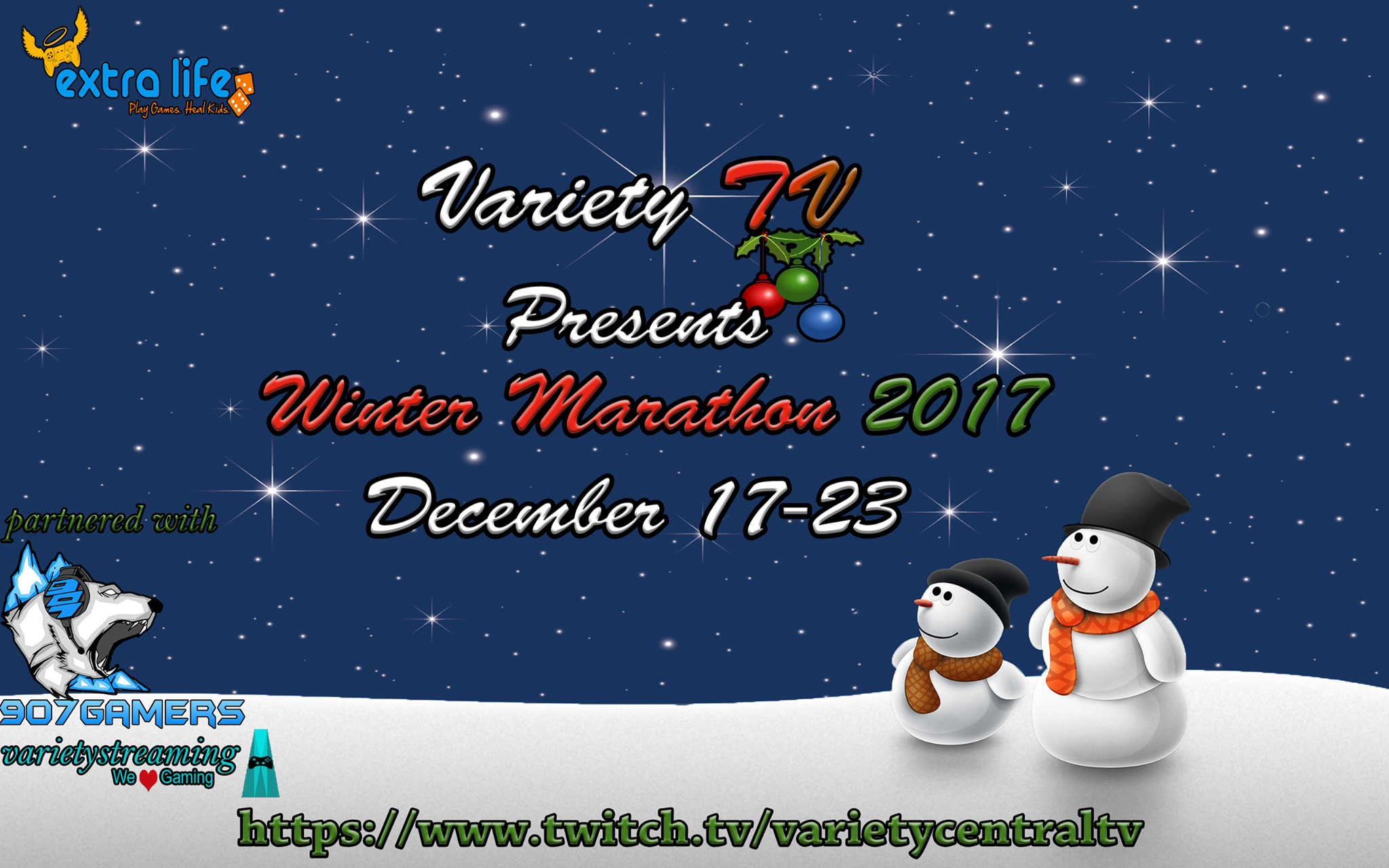 Welcome
Come join us us for the VTV Winter Marathon starting from December 17th-23rd.
This is a week long event on our Twitch channel where the VarietyTV community comes together annually during the winter Holidays to raise money for a special charity.
This year's charity is Extralife, which we're raising money for the Children's Miracle Network Hospitals in general, not a specific local one.
We're also partnered with the 907Gamers and VarietyStreaming community on Twitch this year, so it'll be fun to have other communities collaborate alongside us! You have an opportunity to join us and fill a slot to cast for the marathon as well! Just be sure to Sign up, look at the schedule and we'll give you a slot.
For more info, please pm FD907 on twitch, tweet to @fd907_valor, contact me on the discord link, or shout me here at Steem. Thanks!