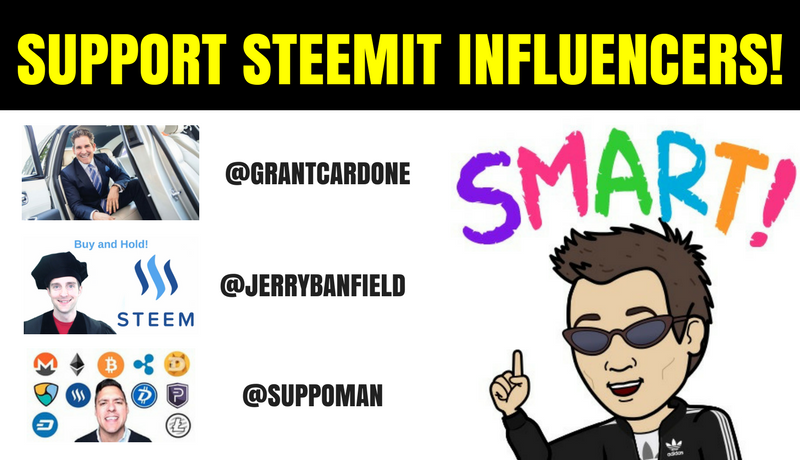 Without Influence, ideas and products don't matter if no one knows about it ~ Charles Fuchs.
Today, there will be hardly no emjoi's, gif's, memes or anything like as I want people to really read what I have to say, it's very crucial if we want Steemit to dominate!
If we want Steemit to be known to the world, as a community... we must immediately start supporting our Social Media Influencers as soon as possible.
The one thing I know is marketing, I've been an Entrepreneur for almost 20+ years and own many businesses. One of the most important words in business is "Marketing".
If we want Steemit to be a household name, we need to start getting the message out to the masses and support our Influencers as they can bring in thousands of people a day. 
Many of you have probably known by now that I have over 20,000+ followers on Facebook. When I started Steeemit, I let all my Facebook Followers know what Steemit was all about.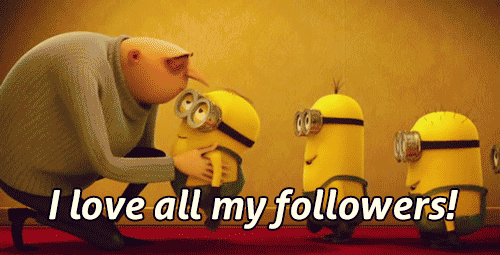 I'm probably responsible for brining in over 1000+ people to Steemit by simply doing a post but this isn't really about me today.
You see, websites like Steemit works like any other Social Media Website. People and Investors really don't care if the company makes money at all in the beginning, they care about how many users "eyeballs" there are.
So let me explain, check out Facebook, Instagram, Twitter, and Snapchat history. When they first started out, they never made any money at all for years. 
Once they had millions of people, investors and more people got very interested and joined up! People tend to be like sheep and follow the herd, no pun intended but thats just reality. 
For Example, Instagram was popular for years and never made any money but after they had millions of users, Facebook paid 1 Billion dollars for it and once that happened, hundreds of thousands of people joined.
Another Example was Snapchat, once again they never made any money but once they had millions of user accounts... they were bought out for 20+ billion dollars and the users doubled. 
I'm not saying that we're going to get bought out because thats almost impossible but when people see people talking about steemit all the time, they will want to join. 
It's all about "users" and "accounts" on Social Media. That's the main reason why we must start supporting our influencers on Steemit who can reach millions of people. 
"Alright Charles, what do you want us to do"!
I want everyone start supporting @grantcardone, @jerrybanfield and @suppoman as soon as possible. They are reaching millions of people per month. 
These (3) three people are currently on Steemit and are the biggest promoters of Steemit to their fans. They already have Millions of followers on other platforms.
If we stop and don't support our Influencers... they will stop talking about Steemit or even worse yet, leave steemit and go back where their supporters are. 
So I recommend people to start "upvoting" for @grantcardone, @jerrybanfield, and @suppoman (myself included @stackin 🤣 jk but not really lol). 
You may be wondering, what if the content is shit? No worries, I did my research for months and these guys bring that quality content to Steemit everyday.
Our main goal as Steemians is get the information out to the masses and have at least 1 Million accounts in 2018! It's time to scale baby! "Money Loves Speed"!
More People = More Investors = More Money = More FUN!
Thanks guys for listening, however we all must start taking major action and let the whole steemit community understand why we must start supporting our Influencers ASAP! 
Keep on Stackin! 💞


Follow My Steemit Journey: @STACKIN
Join The Steemit Superstars Facebook Group HERE


Charles Fuchs |

Stackin |

charlesfuchs |

charlesfuchs