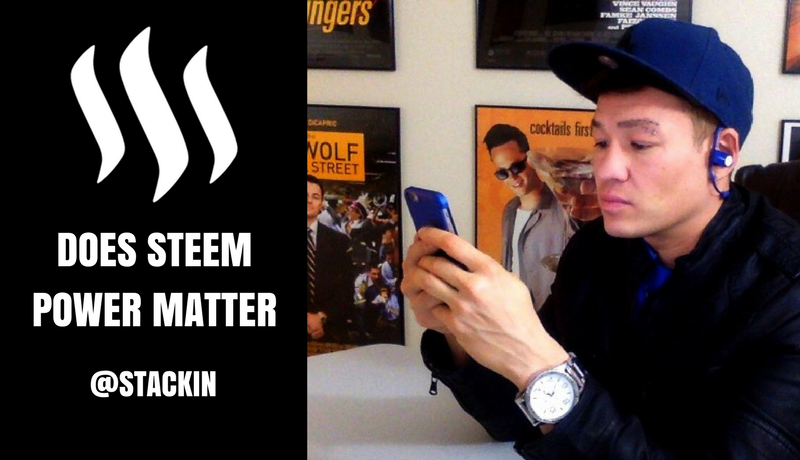 Every Boss On Steemit Started as a Minnow ~ Charles Fuchs
One of the most important questions on Steemit, Does Steem Power Matter? 🤔
Here is a short story what happened to me when I first started on Steemit a few months ago... I will try to keep this short as we are all busy people 😜
In the beginning I wanted to come on this platform with "guns blazing" and get known by the community as fast as possible... after a few days in, I was like damn this is hard.
Before I really got started, I wanted to see what all the successful people were doing on Steemit and why they were such an "influencer". 
I instantly tried to reached out to dolphins and whales (didn't even know what 🐬🐋 meant at the time) but I learned really fast that it's not an easy task to do, especially for a person who just came to Steemit.
Through some research, I connected with a few Dolphins on Facebook and had long conversations with them (not saying their names 😉). They all told me the same thing, if you want to be a BOSS on Steemit... you have to "GET STEEM POWER" and lots of it!
First I was confused and wondered why... they explained that people are attracted to Steemians with tons of SP because they have the influence to upvote your posts in a big way and if you want to "Blow Up" really fast, you need SP as a type of influence.
So I just said to myself, you know what... they are sooo right. So I started with 500 SP and kept "Stackin" Steem Power since then like Floyd Mayweather does with money 🤣
To conclude with this, you can start Steemit the easy way or can do it the hard way. Don't get me wrong, there are several Steemians who never bought any Steem Power but they grinded hard for almost a year to get well known by the Steemit Community. 👨‍👩‍👧‍👦
If you want to do it "The Fast Lane" way, you must accumulate or buy Steem Power if you want people to know who you are faster. 🏎
Once you get enough steem power (5000+), you will start getting more followers, higher upvotes, and tons of comments etc etc... 
So in my opinion, Start "STACKIN" as much Steem Power ASAP before it gets harder to accumulate them as the price of Steem will rise down the road. 📈
If you think Steem it expensive now, wait til' when it's pushing over $10+ in 2018. Many will regret it that they didn't take action earlier and start kicking themselves in the a** 😂
Hope this little story changed your mindset a little and helped you out on how you can become a Boss on Steemit...
Have an awesome Wednesday and like always, Keep On Stackin! 💞


Follow Me: @Stackin
Join Our Steemit Superstars Group HERE
Say Hello On: Facebook | Instagram | Twitter | Snapchat