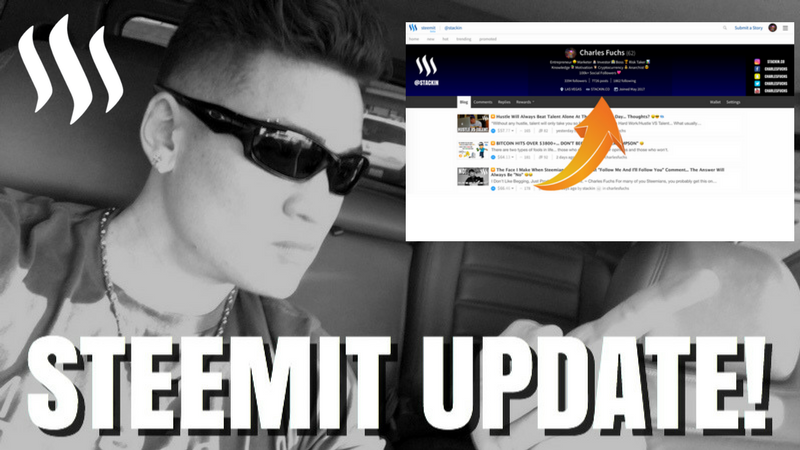 Did you ever wanted to change the look of your profile? Well guess what, now you can (Kinda) 🤣
Today, steemit had a pretty good update. Starting right now, can change your Profile Banner to your liking. Many people wanted this for a while so that they express themselves a little differently than others. 
This took me a few minutes to do... You know how I do it, I like to keep my profile very clean and tight. So I just placed a few of my "Social Media" links up and plastered it with my favorite Colors, Royal Blue / Black.

What do you guys think, too basic? ... but I like it 😀
You can change it pretty easy also... All you have to do is find an image you like and go to "Settings", right under your "Profile Settings". Then find the box that says "Cover Image URL" and paste your link. 🖥
I save all my photos on imgur.com which is free to use. If you want to edit your photo's, I would use a free site called Canva. I used the 1920X300 dimension and it seemed to work just fine. 👨🏼‍💻
So, let's see your banners... Copy/Paste your profile banners in the comments and I will be "Upvoting" most of them, I want to see how creative my Steemains are. 😆
Alrighty guys, I'm going to get back on that grind. 😎
Join Our Steemit Superstars Group HERE