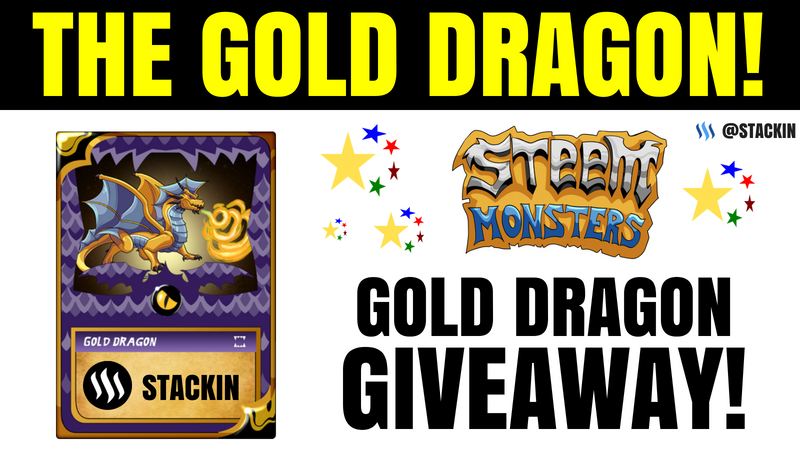 "We all love Steem Monsters" ~ Charles Fuchs.
WHAT'S UP STACKERS!
It's been a while since one of my "Steem Monster Giveaway" and you may already know what's about to happen... I'm doing another giveaway! 🎉
We all live busy lives so I'm going to make this contest simple (like usual) to enter. Instead of giving away Monster Packs this time around, the winner will get something better!
I'm giving away one of the most sought after legendary cards on Steem Monsters. "The Gold Dragon" Steem Monster Card!! 🐲 🐉
To make this giveaway contest fair to everyone, all you have to do is guess the price of GOLD!
"The Current Price of GOLD is $1259.70!"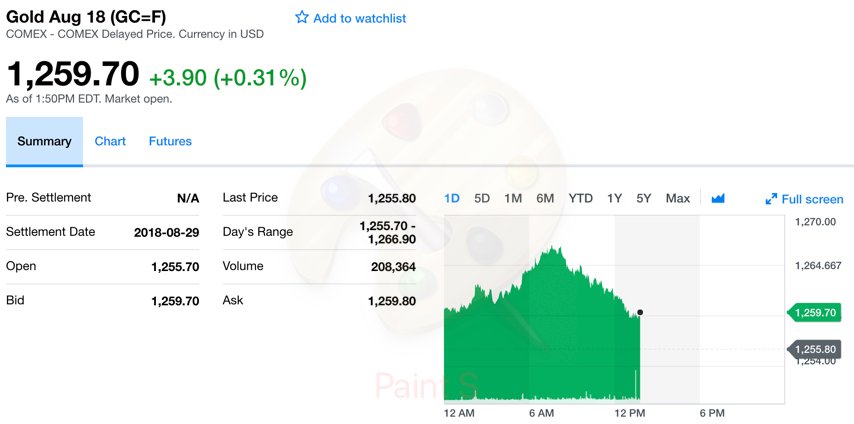 There will be "One Winner" that will be chosen on JULY 11th at 1o:00 A.M. to win a "Dragon Gold Card" who comes the closest by guessing the price of GOLD. 
Here Are The Simple "STACKIN MONSTER" Contest Rules:

Post a *Comment about Steem Monsters.
Must *Resteem this post.
*Upvote This Post (only if you want). 
Guess the price of "GOLD" will be exactly at 10:00 AM PST.
The Last Guess Stop at 6:00 A.M. PST. JULY 11th!

* "Resteem" and "Comment" your prediction below to qualify. You have til' 6:00 A.M. PST on JULY 11th to lock in your "Gold" Price Prediction. 💁🏼‍♂️
* Please do not edit your guess or prediction before the deadline, you will automatically lose and get flagged. I don't tolerate cheaters and they will also get banned for life. 🤣
We want everyone to have a fair chance of winning... So there you have it, another one of those awesome STACKIN Steem Monsters Card Giveaways!
Good Luck Everyone and Keep On STACKIN! 💞

P.S. For those who's interested in following my "Content" and "Daily" Posts... you can just follow me @stackin to get my updates.
*Stay Tuned for my weekly "STACKIN Steem Contests" where I've givin' out $1,000's of Steem, SBD, and Merchandise to fellow Steemians!
---



---