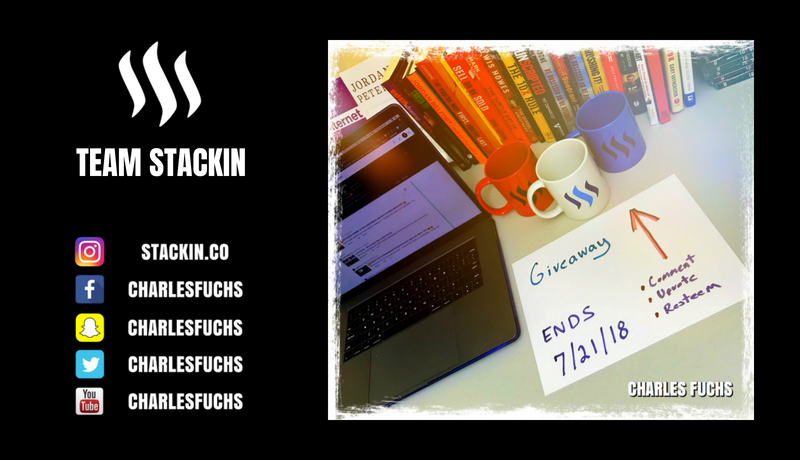 "Once you focus on yourself on becoming great, it will influence others to do the same" ~ Charles Fuchs.
WHAT'S UP STACKERS...
You guessed it, let's do another one of those awesome and popular STACKIN' Steem "Coffee Mug" Contest. 💁🏼‍♂️
Like usual, I'm going to make it very simple to enter the contest because no one likes doing complicated things. 😉
The contest is open for people who live in the United States. The fees are still to high to ship these brand new "Steem Coffee Cup" internationally. 
However, you guys are still not left out... If you do win the contest, you will get 5 SBD instead in which you can buy your own or even power up. 
Here Are The "STACKIN" Contest Rules:

Follow @STACKIN on Steemit. 
Must *Comment and *Resteem this post.
Guess the price of "STEEM" will be exactly at 10:00 AM PST.
The Last Guess Stops at 6:00 A.M. PST. JULY 21st!
One (1) WINNER without going over will win, No Edited Posts!
Winner will get a "Steem Coffee Mug" or FIVE (5) SBD! 

There will be "One Winner" that will be chosen on July 21st at 10:00 A.M. to win a "White Steem Coffee Mug" or "5 SBD" for international Steemians. 
The current price of STEEM is $1.5023 on Binance!
This contest will end in two days so that it can give more people enough time to participate and get their guesses in.
Here are some pictures what the Steem Coffee Cup looks like!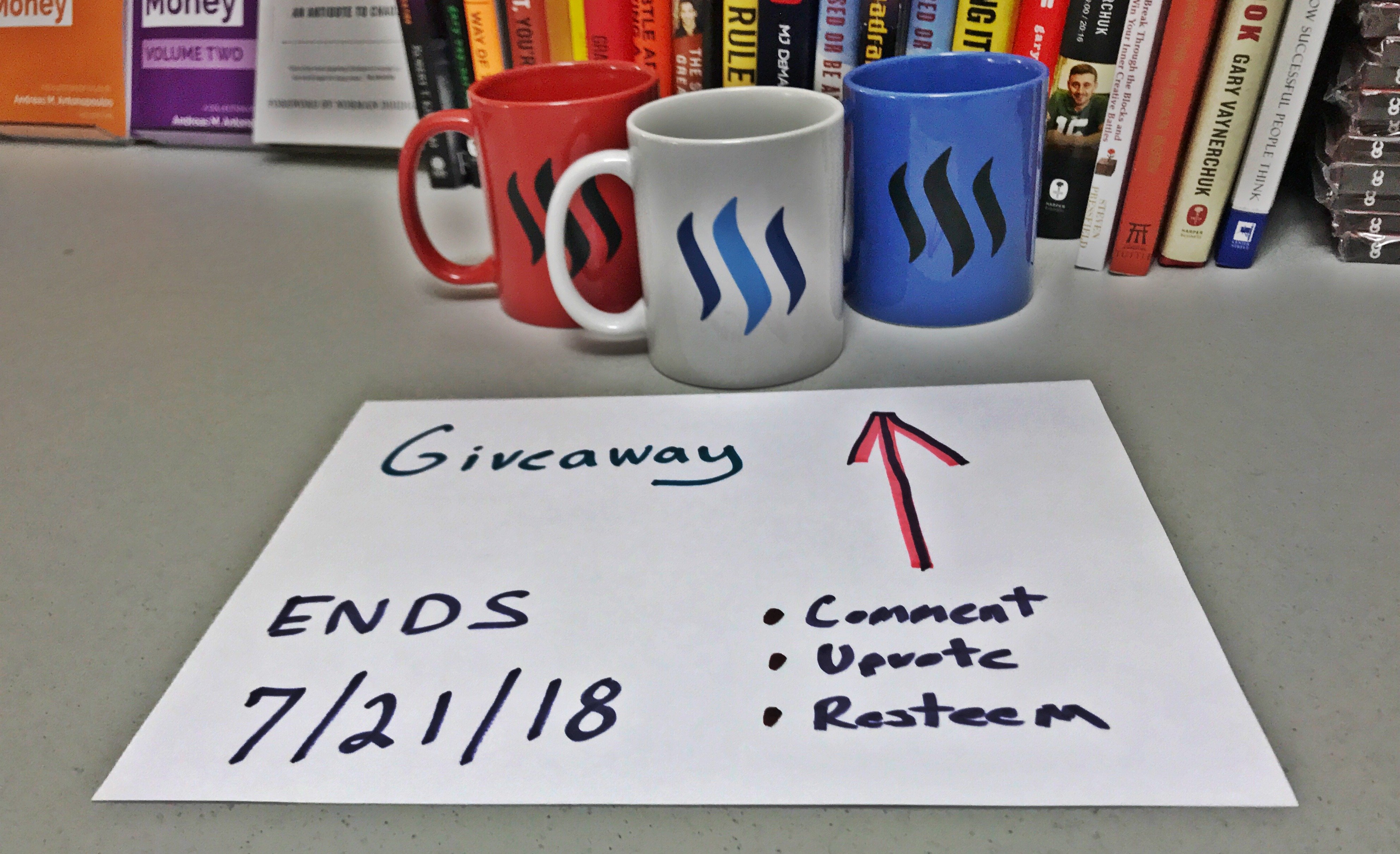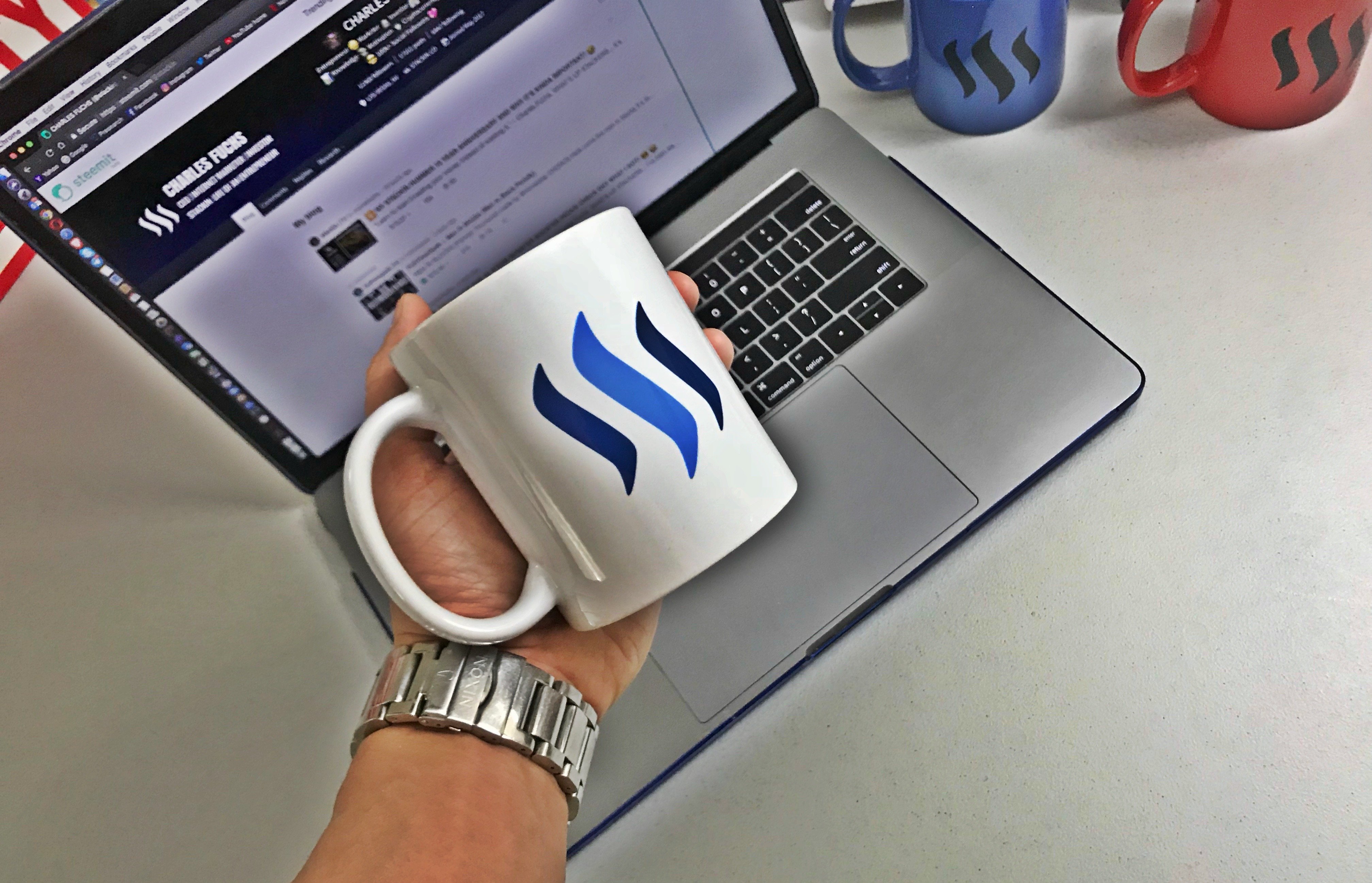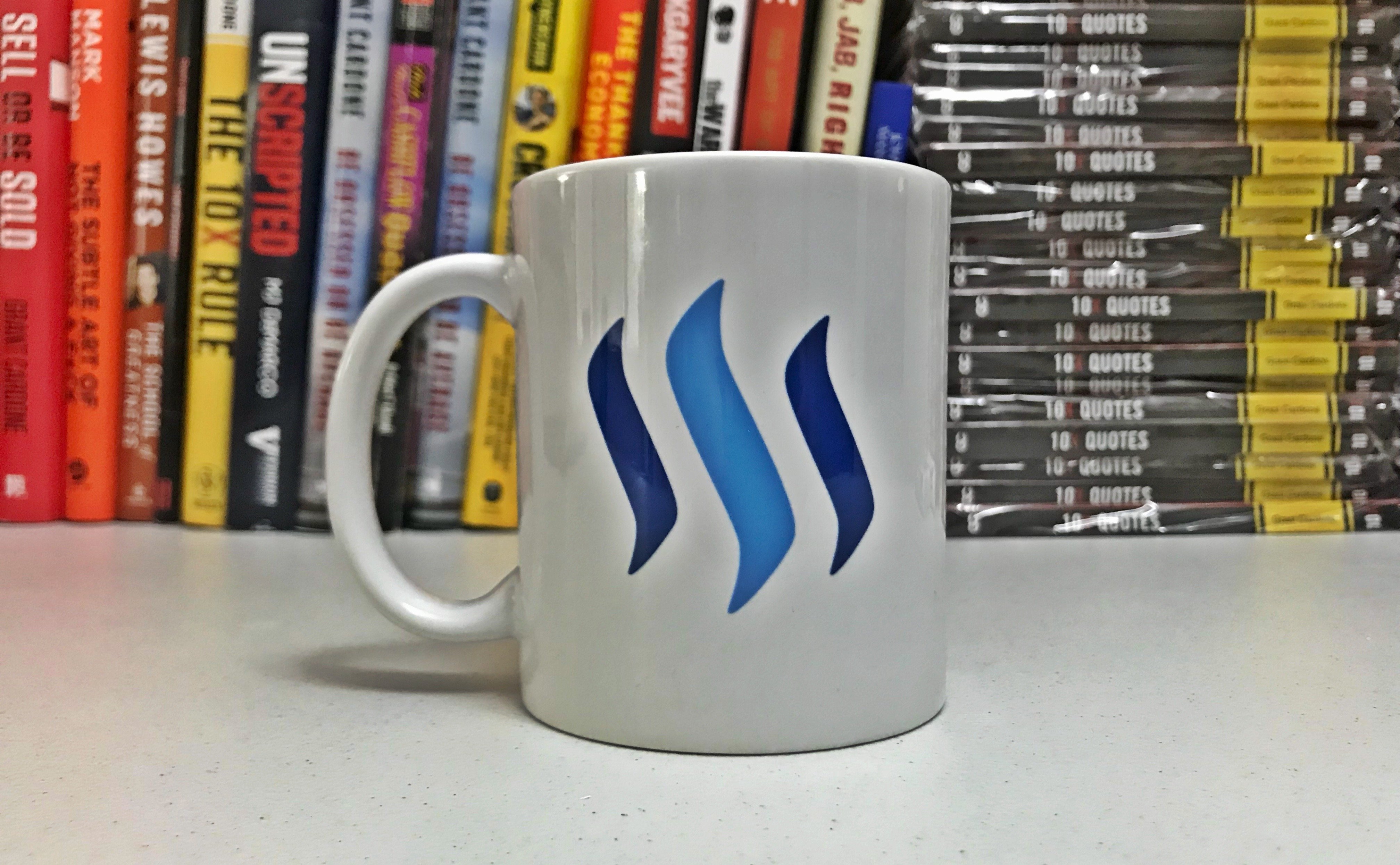 * All you have to do is "Resteem" and "Comment" your prediction below to qualify. You have til' 6:00 A.M. PST on July 21st to lock in your "STEEM Prediction". 
* Please do not edit your guess or prediction before the deadline, you will automatically lose and get flagged. We want everyone to have a fair chance of winning!
* I appreciate all the "Upvotes" as it's a way for me to do these contests so that we all can spread the message of "Steem Blockchain" to the masses.
Keep On STACKIN! 💞

P.S. For those who's interested in following my "Content" and "Daily" Posts... you can just follow me @stackin to get my updates.
*Stay Tuned for my weekly "STACKIN Steem Contests" where I've givin' out $1,000's of Steem, SBD, and Merchandise to Steemians!
---



---