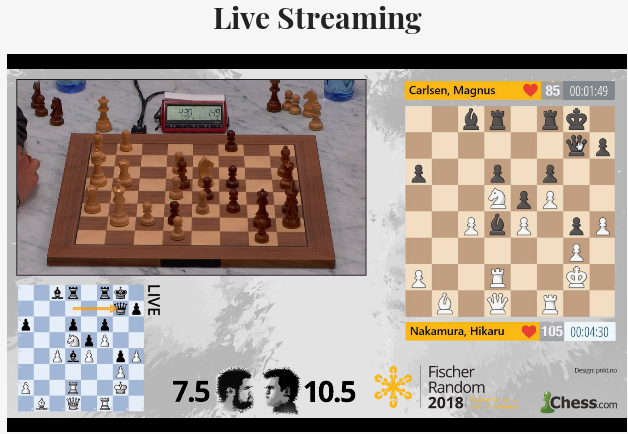 Now is game 3 of 8 live, they will play all 8 games today, as they are rapid time controls.
There is a live commentary with video and great insights.
It is the first time that you also see the heart frequency of each player, Magnus is at 84, Hikaru at 120-135.

Bis nächstes Mal! / See you next time!
Danke für Deine Aufmerksamkeit! / Thank you for your attention!
Original content by @schamangerbert


Schaman Gerbert