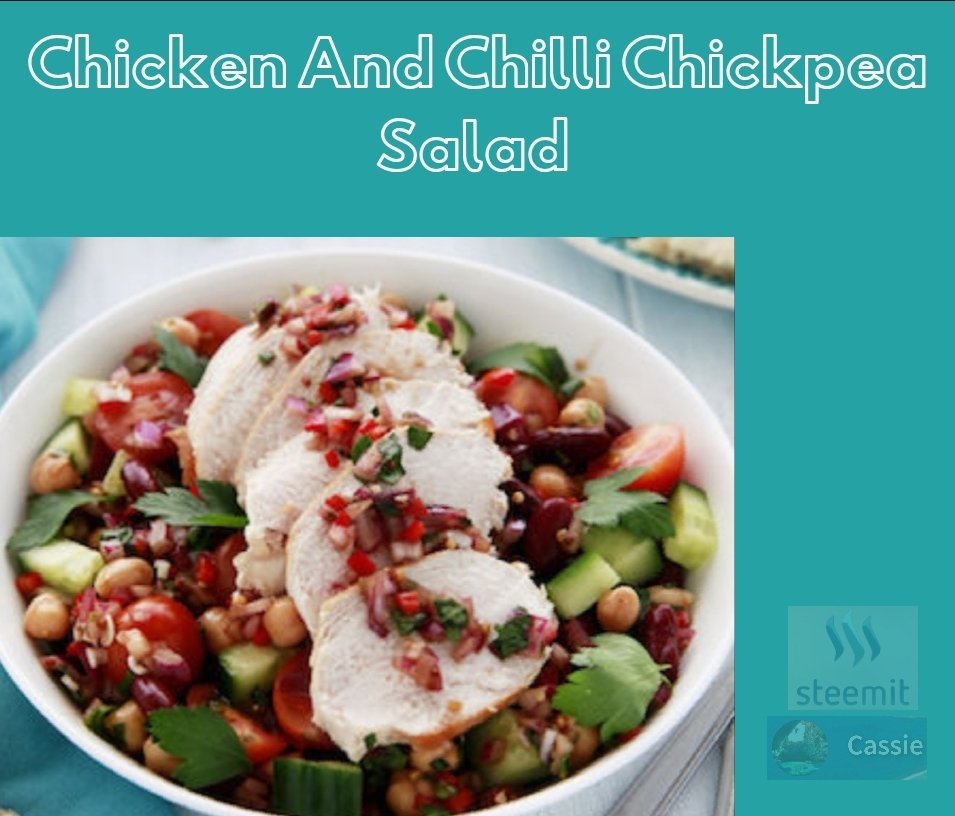 🔅1/4 red onion
🔅1 small red chilli
🔅3 tbsp fresh parsley
🔅1 teaspoon fresh chives
🔅4 tablespoons fresh basil leaves
🔅2 tbsp tinned kidney beans, drained
🔅1/4 cup tinned chickpeas, drained
🔅1/4 tomato
🔅1/4 Lebanese cucumber
🔅90 grams chicken breast fillets
🔅cooking oil spray
🔅1 medium wholemeal pita bread
🔅salt
🔅pepper
🔅1/2 clove garlic
🔅1 tsp extra virgin olive oil
🔅2 & 1/2 tsp balsamic vinegar
🔅1/2 tsp wholegrain mustard
Mince the garlic and combine with the extra virgin olive oil, balsamic and mustard in a mixing bowl and season with salt & pepper to make the dressing.
Finely chop the onion, chilli and herbs and add to the bowl with the dressing along with drained chickpeas and kidney beans.
If you have time leave in the fridge for 24 hours, allowing the flavours to really blend together.
Cook the chicken breast in a non stick fry pan with a spray of cooking oil spray if needed, for 3-5 minutes each side or until cooked through.
When ready to eat, chop the tomato and dice the cucumber and chicken.
Toss all the ingredients together with the marinated bean mix and season with salt and pepper.
Warm the wholemeal pita bread in a microwave on high for 20-30 seconds.
Transfer the salad into a serving bowl and serve with the warmed pita bread.