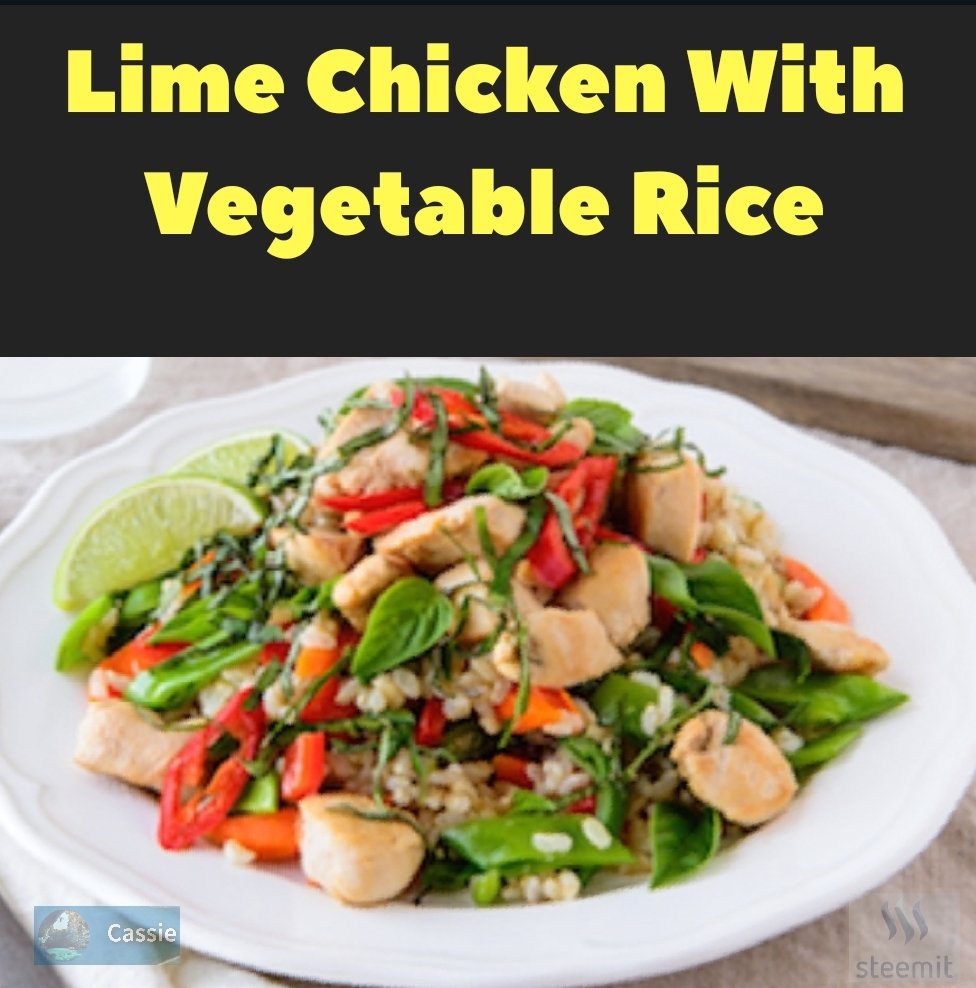 〰️1/4 cup brown rice, uncooked
〰️1/4 red capsicum
〰️1/2 medium carrot
〰️1/2 cup snow peas
〰️cooking oil spray
〰️120 grams chicken breast fillets
〰️salt
〰️1 tbsp lime juice
〰️1/2 small red chilli
〰️4 tablespoons fresh basil leaves
Cook rice according to packet directions.
Slice capsicum, carrot and snow peas.
Add capsicum and carrot to a frying pan
with 1 tbsp water (per serve).
Cook over medium heat for 2 minutes, add snow peas and cook a further 30 seconds.
Stir veggies into cooked rice.
Spray a non-stick frying pan or wok lightly with cooking oil spray and heat.
Slice the chicken and add to the heated pan or wok.
Add lime juice, sliced chilli and a pinch of salt and cook over a high heat, stirring, until the chicken is golden.
Serve chicken over veggie rice and top with finely sliced basil leaves.