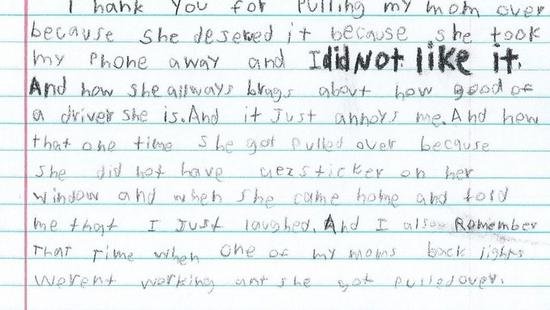 The United States of a little boy to police's uncle wrote a thank-you note, expressing the punishment for the police drive overspeed mother gratitude, and said it was her deserved punishment.
Texas 10-year-old boy wrote a thank-you note to the local police, the police rarely because punished speeding things received a thank-you note, and send it to the Internet.
Wrote: "thank you stopped by my mother, she deserves it, she took away my mobile phone, hate is dead, she's always bragging about their is a great driver, this only increases my troubles. Once she was punished because she didn't window film, told me that when she's back I just laugh, too. I remember another time that her after the lamp is broken."
Since the boy mother to confiscate his cell phone, and he had the idea of writing a letter to police's uncle.