Soon-to-be Cherry Blossom Lane. China's largest habitat and longest cherry blossom avenue at 230 mu (畝 or 亩) - roughly 38 acres or 153,000 sq m, 15 hectares.
It's good to keep an eye on these things, so we paid a little visit today.
A little bit of color - give it a few more years. The trees were just planted around two years ago at 五彩田园 - Wu Cai Tian Yuan - or Five Color Fields near Yulin.

The map below shows the extent of the cherry trees that were planted. Already, drawing some attention - and wedding photographers.
All pictures are my own, taken today. Click to enlarge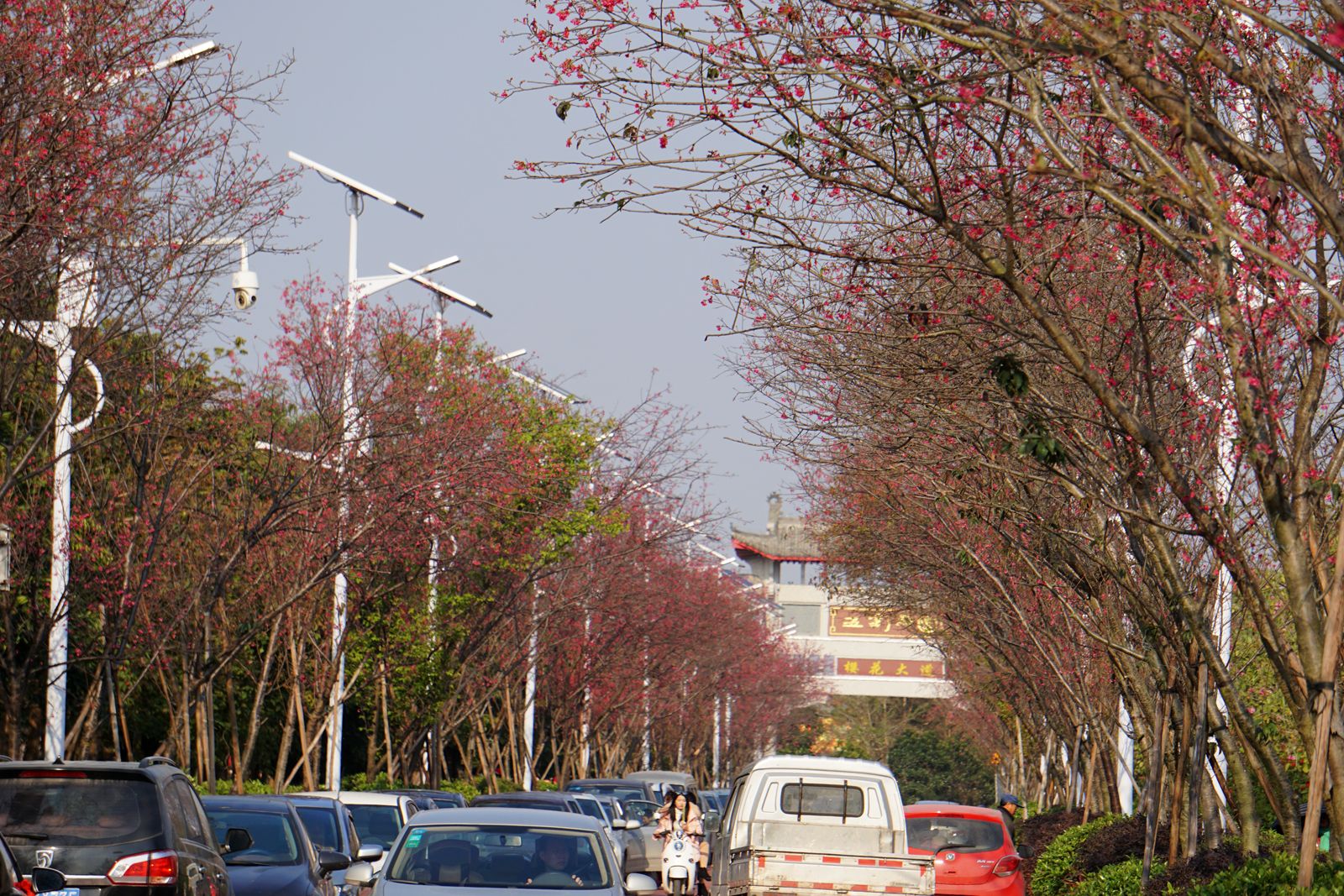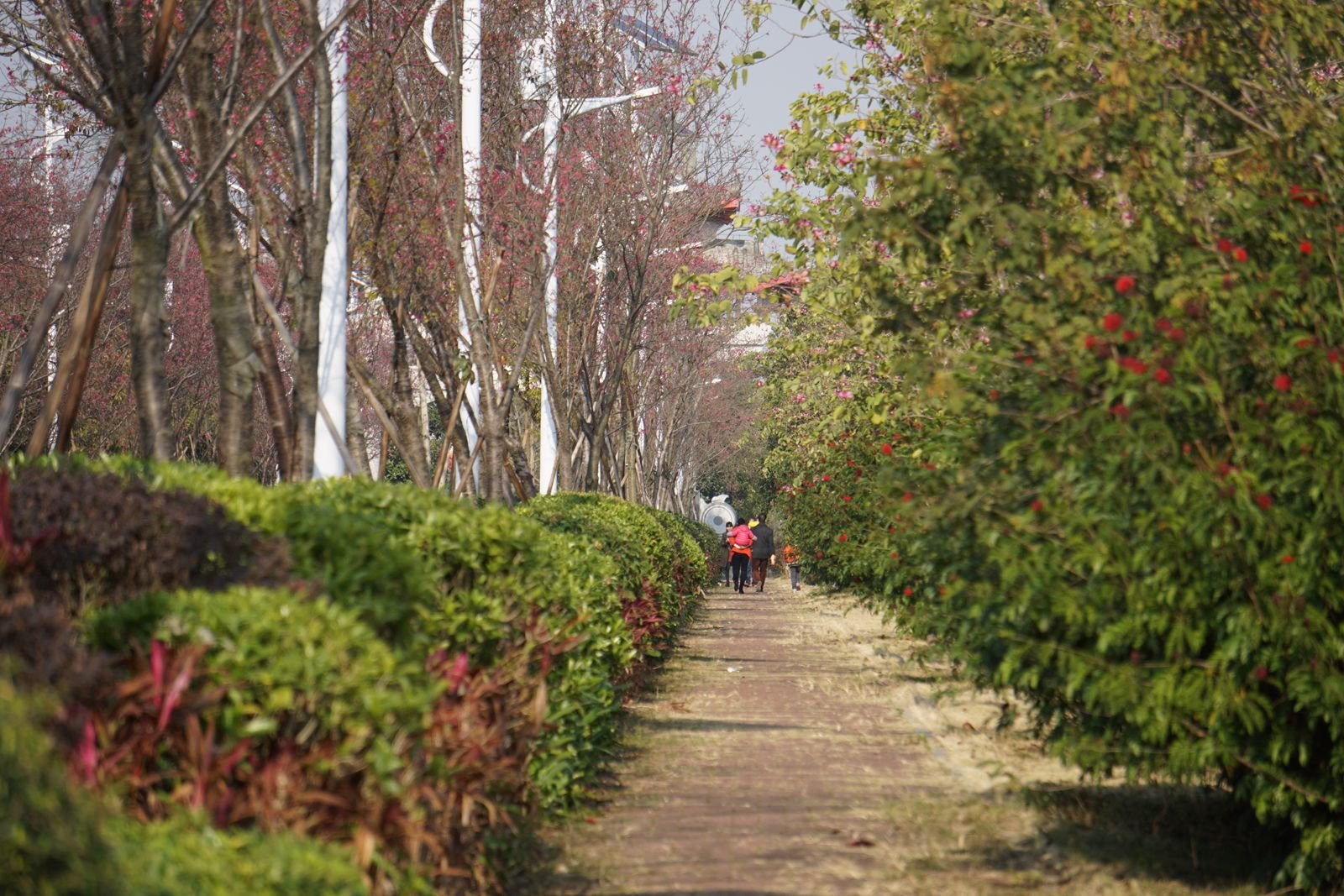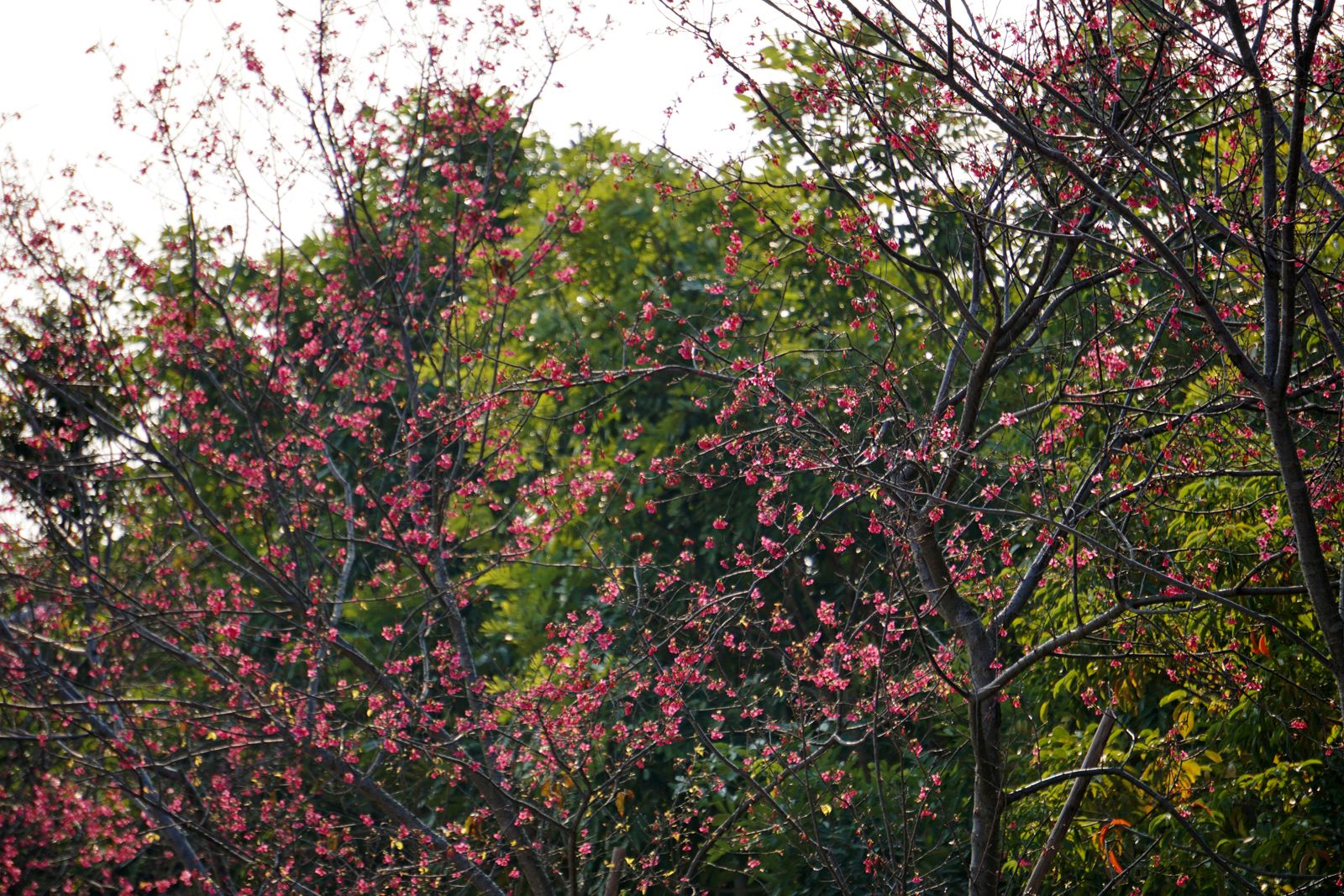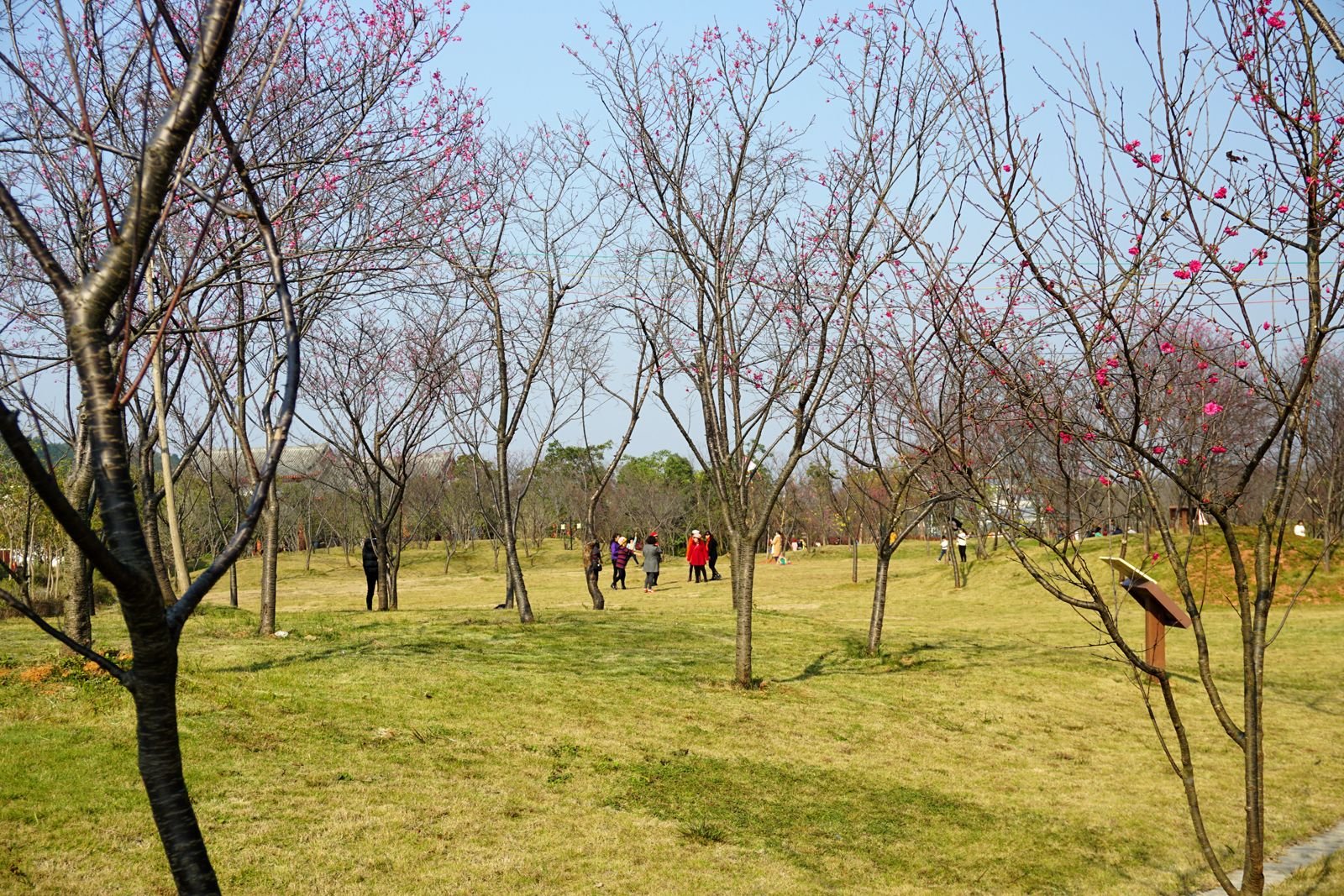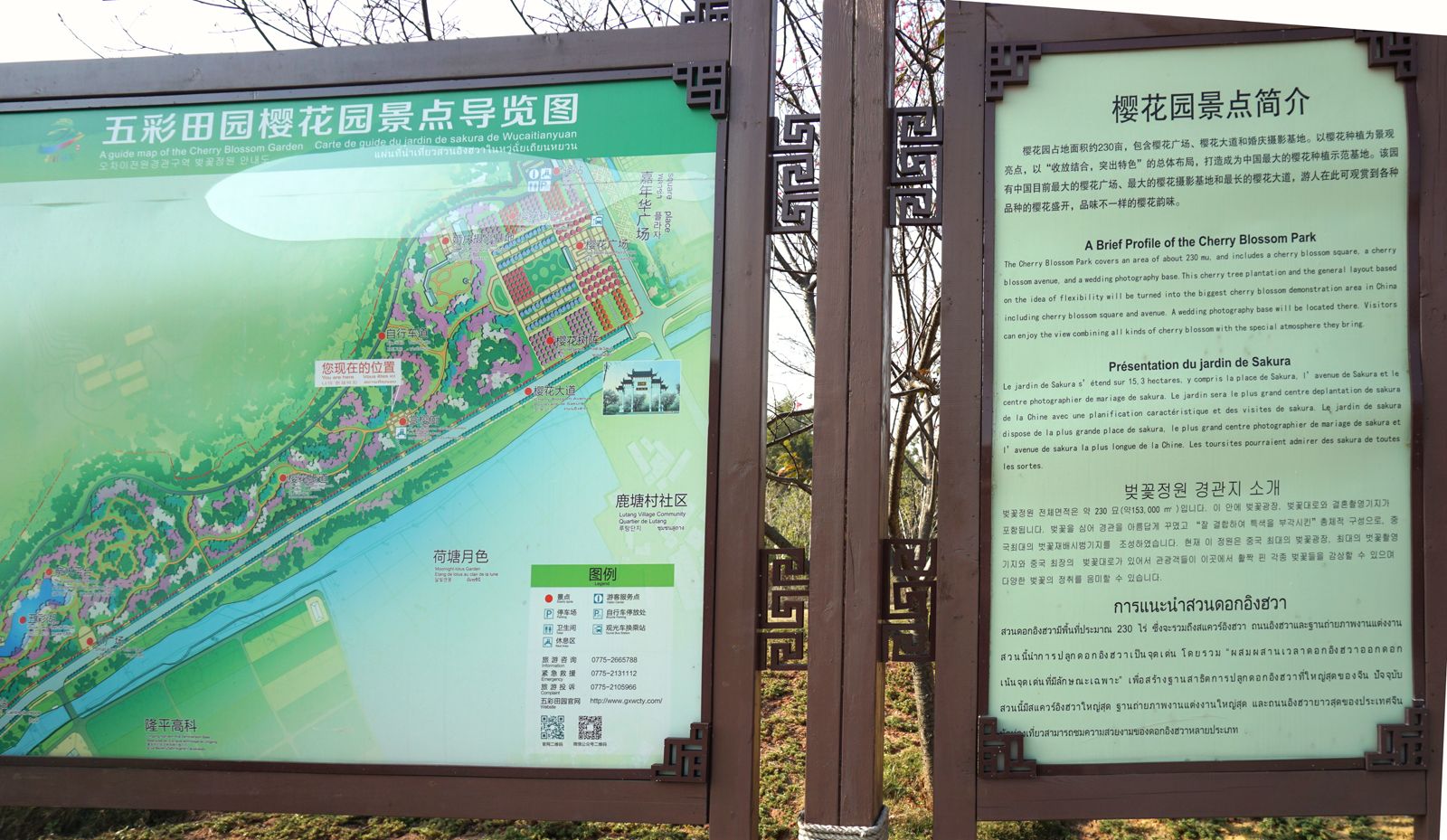 From the sign,
The Cherry Blossom Park covers an area of about 230 mu, and includes a cherry blossom square, a cherry blossom avenue, and a wedding photography base. This cherry tree plantation and the general layout based on the idea of flexibility will be turned into the biggest cherry blossom demonstration area in China including cherry blossom square and avenue. A wedding photography base will be located there. Visitors can enjoy the view combining all kinds of cherry blossom with the special atmosphere they bring.
More information on 五彩田园 - Wu Cai Tian Yuan - at http://www.gxwcty.com/ (Chinese)

SteemIt World Map !steemitworldmap 22.6858645 lat 110.2400917 long D3SCR


#randyw