Food tends to be chopped fairly finely with meat cleavers into what APPEARS to be bite-sized chunks, but meat cleavers tend to dull, producing tiny fragments of bone that you can spend time trying to separate from the meat. There can also be more bone than meat. Recipes seem to generally fall somewhere on the soup/goulash/stew scale.
Even so, we eat quite well here - except for a rather severe lack of variety. Except for cities like Guangzhou and Hong Kong, chefs in China really haven't latched onto how to incorporate Western-style influences. For "Western delicacies", we have been served things like a silver dollar sized waffle with a little syrup, or a small, hollowed-out loaf or bread, stuffed with ice cream. See picture below of a "Cafe Americano" menu entry.
New restaurants come along all the time with an excellent menu - until the chef is replaced with a new one who cooks food more in line with what Yulin people expect. These restaurants seem to serve mainly to put older, more established restaurants out of business before they fold themselves.
Still, they've got me covered for bar-b-q especially. This was my chicken the other night.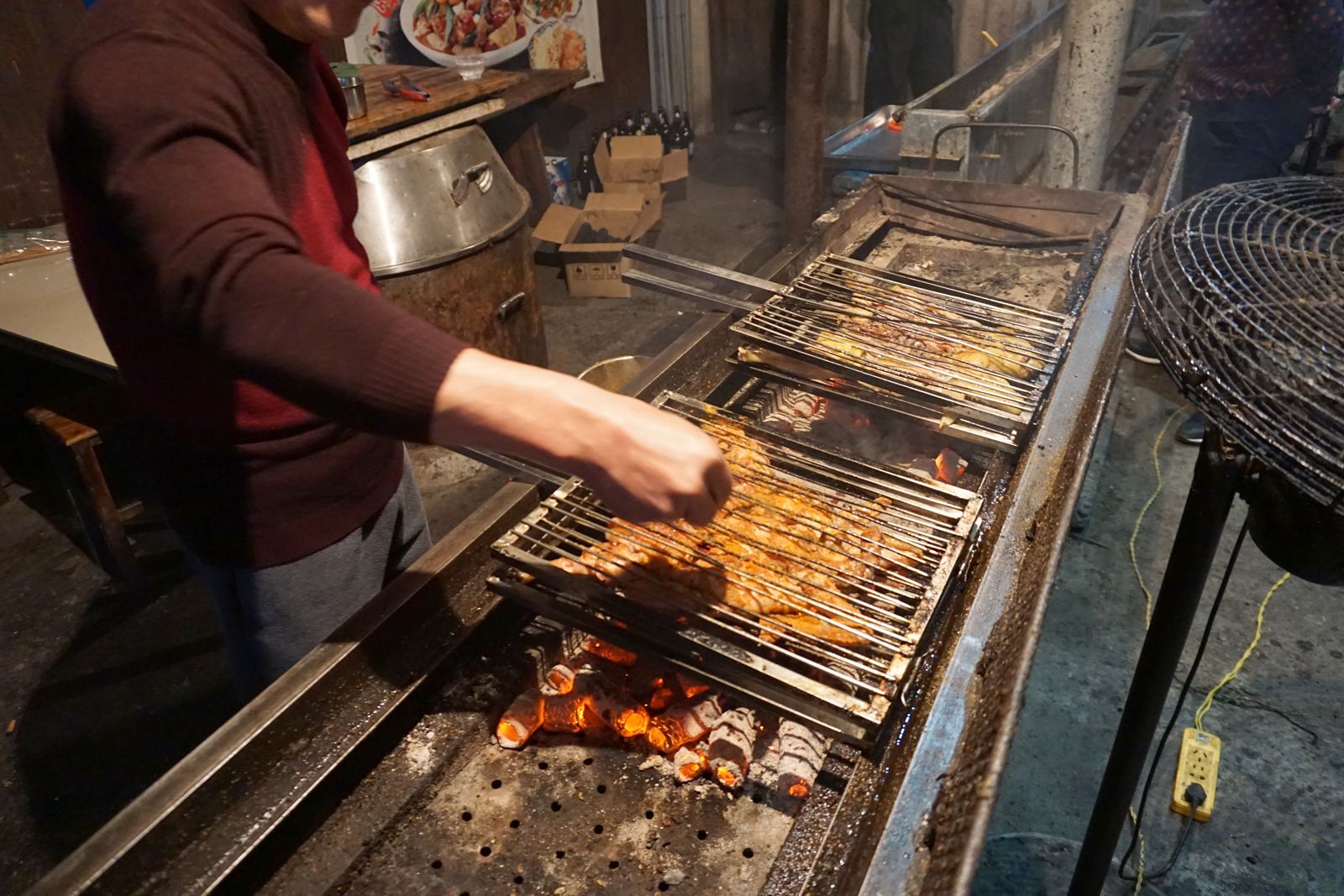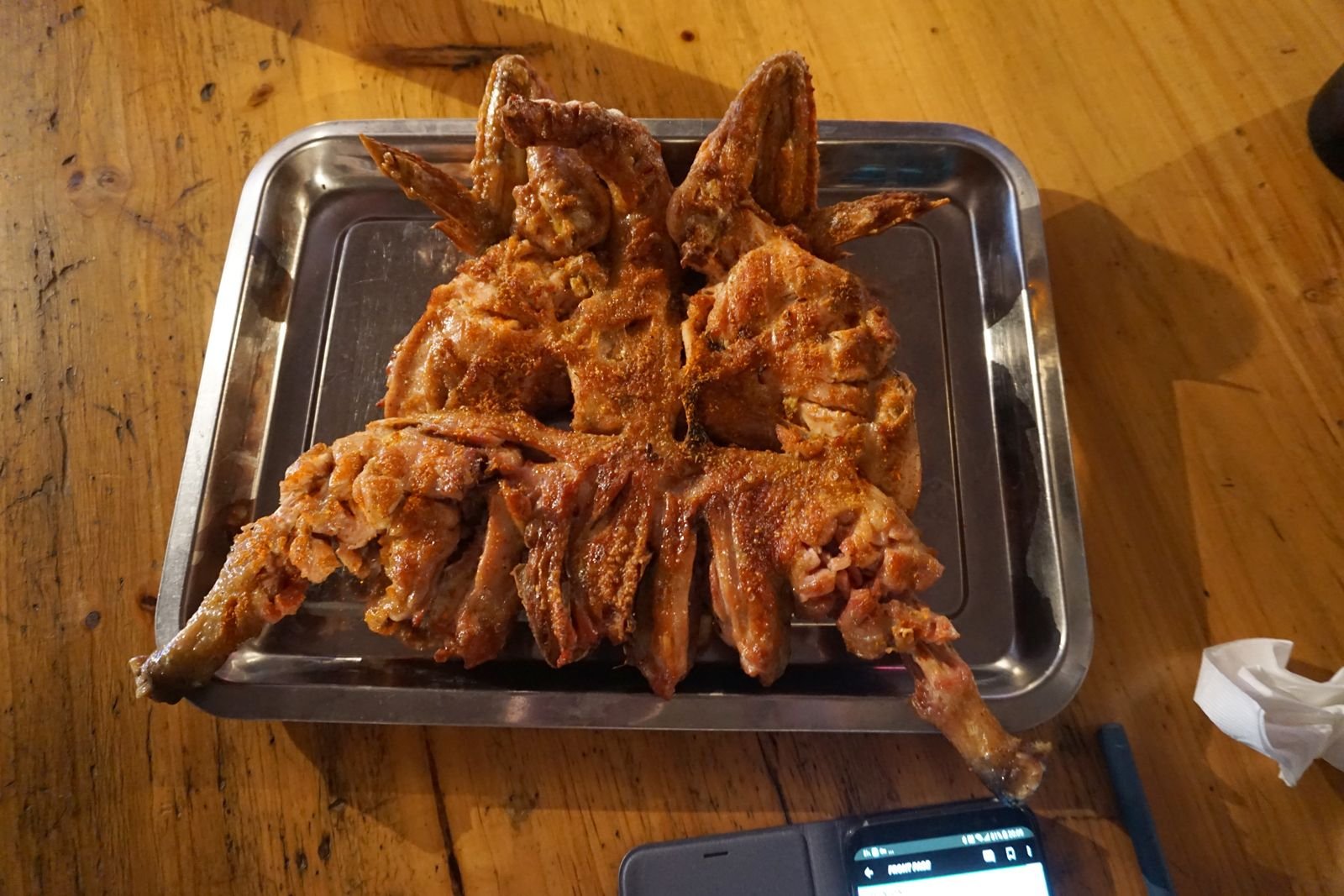 I have seen them snap a chicken's neck and drain its blood into a nearby trench or bucket, so it's usually pretty fresh.
A new Chongqing hotpot restaurant we tried last night.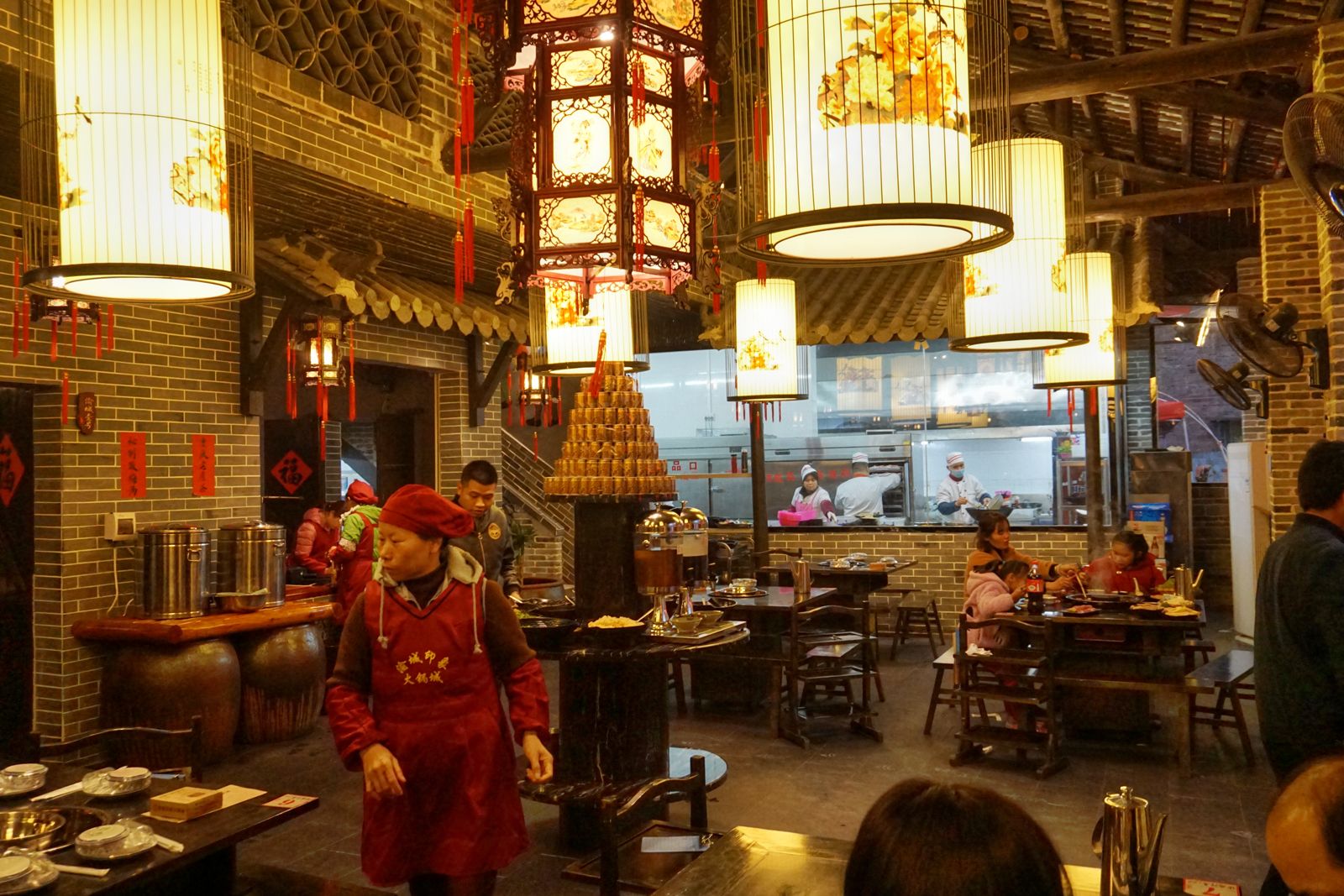 Fill 'er up (the broth was on the spicy side)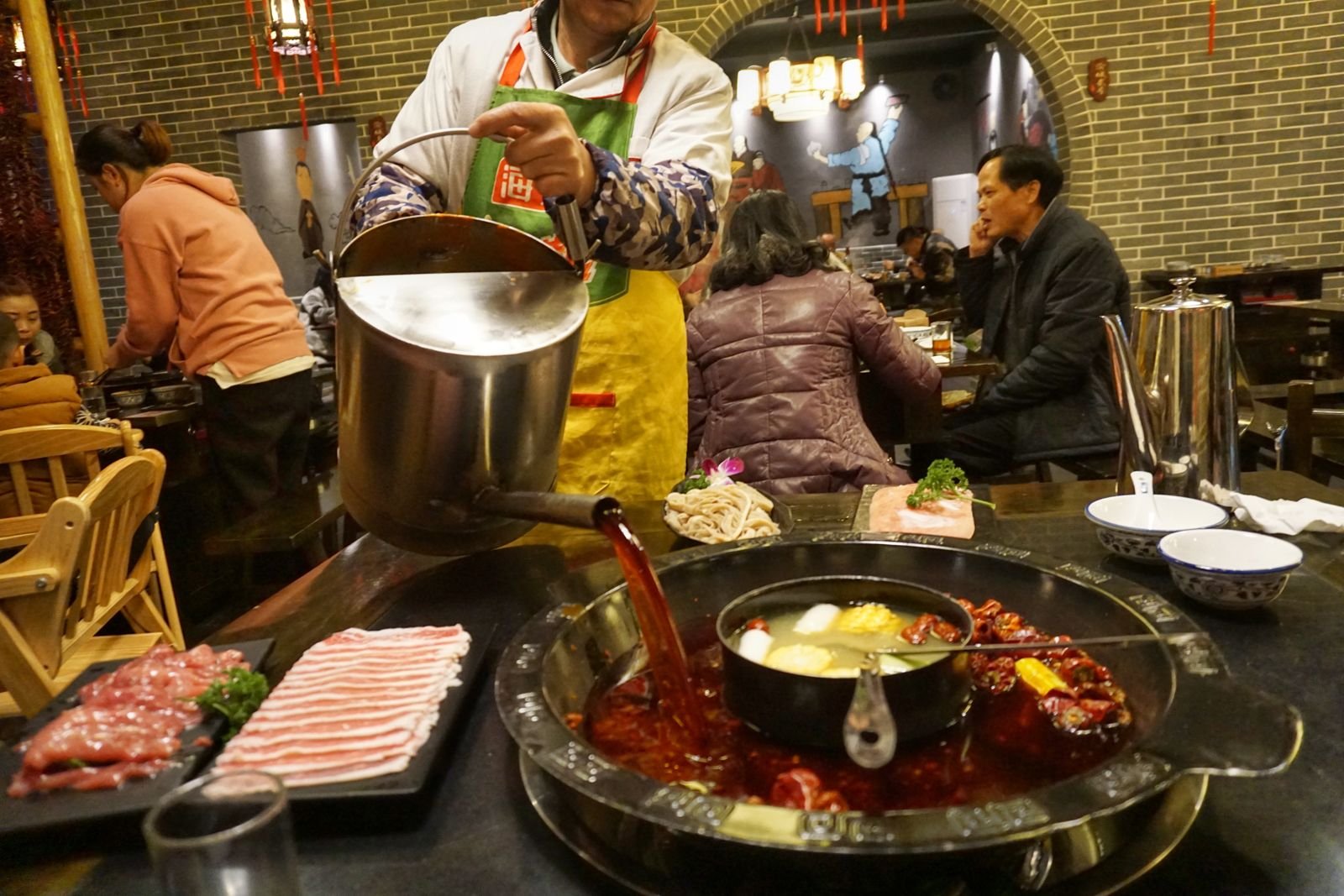 A good meal, but we both agreed we would NOT be adding this restaurant to our regular rotation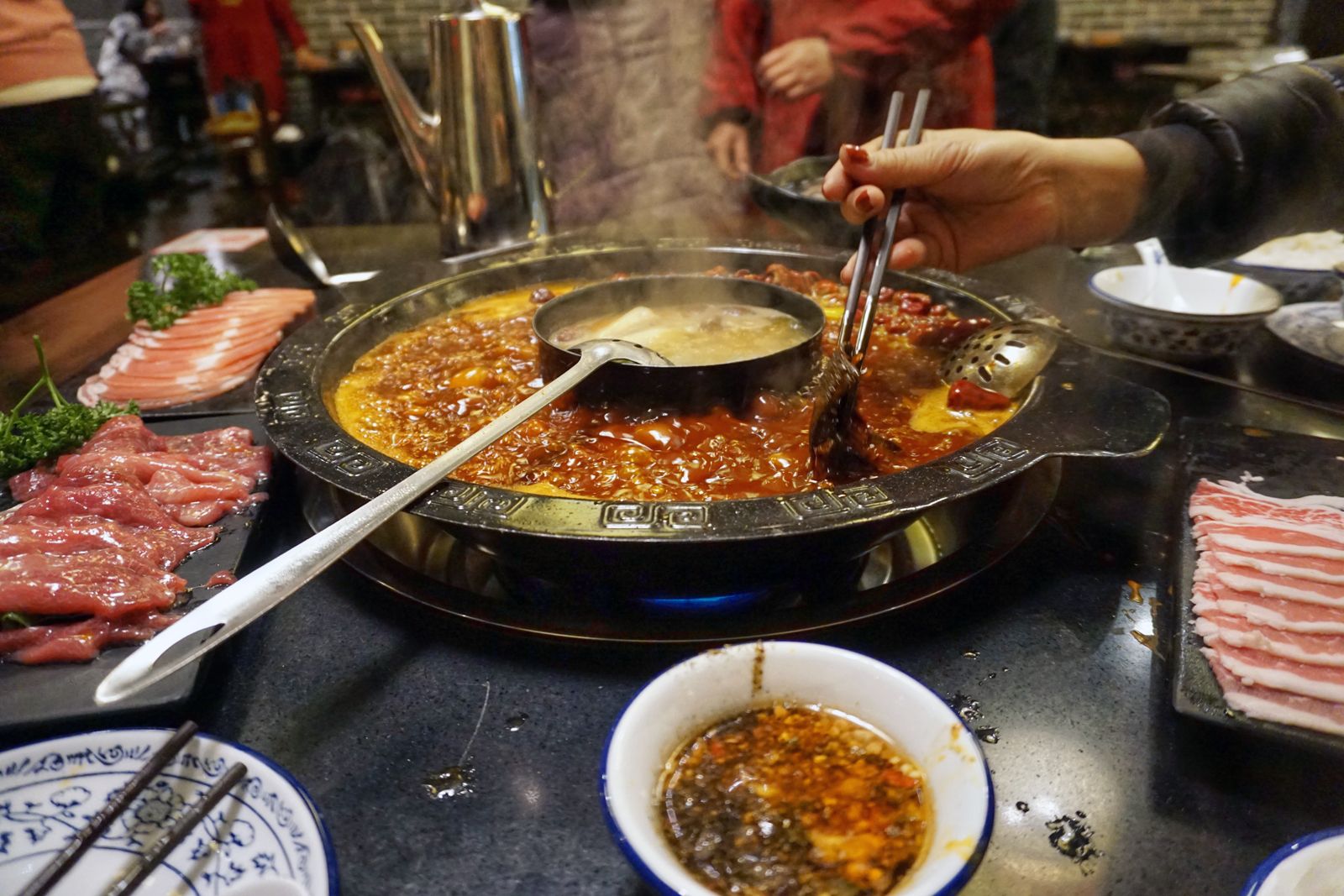 The Cafe Americano on the menu at the Knight Steak House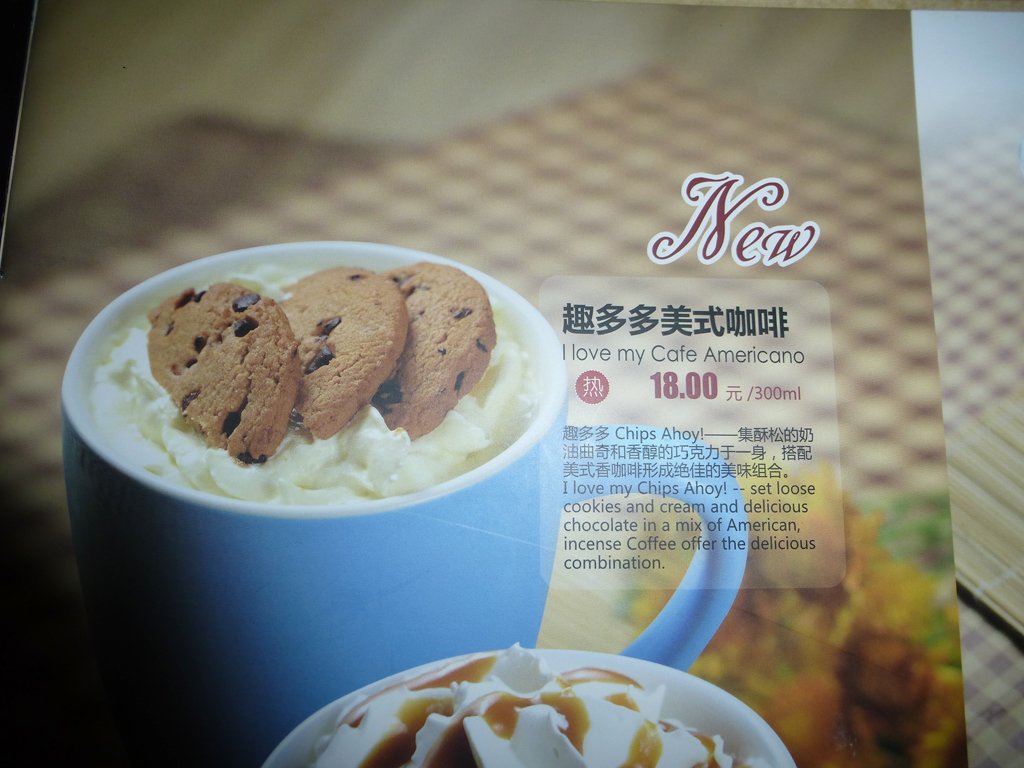 . . . and some other scenes around Yulin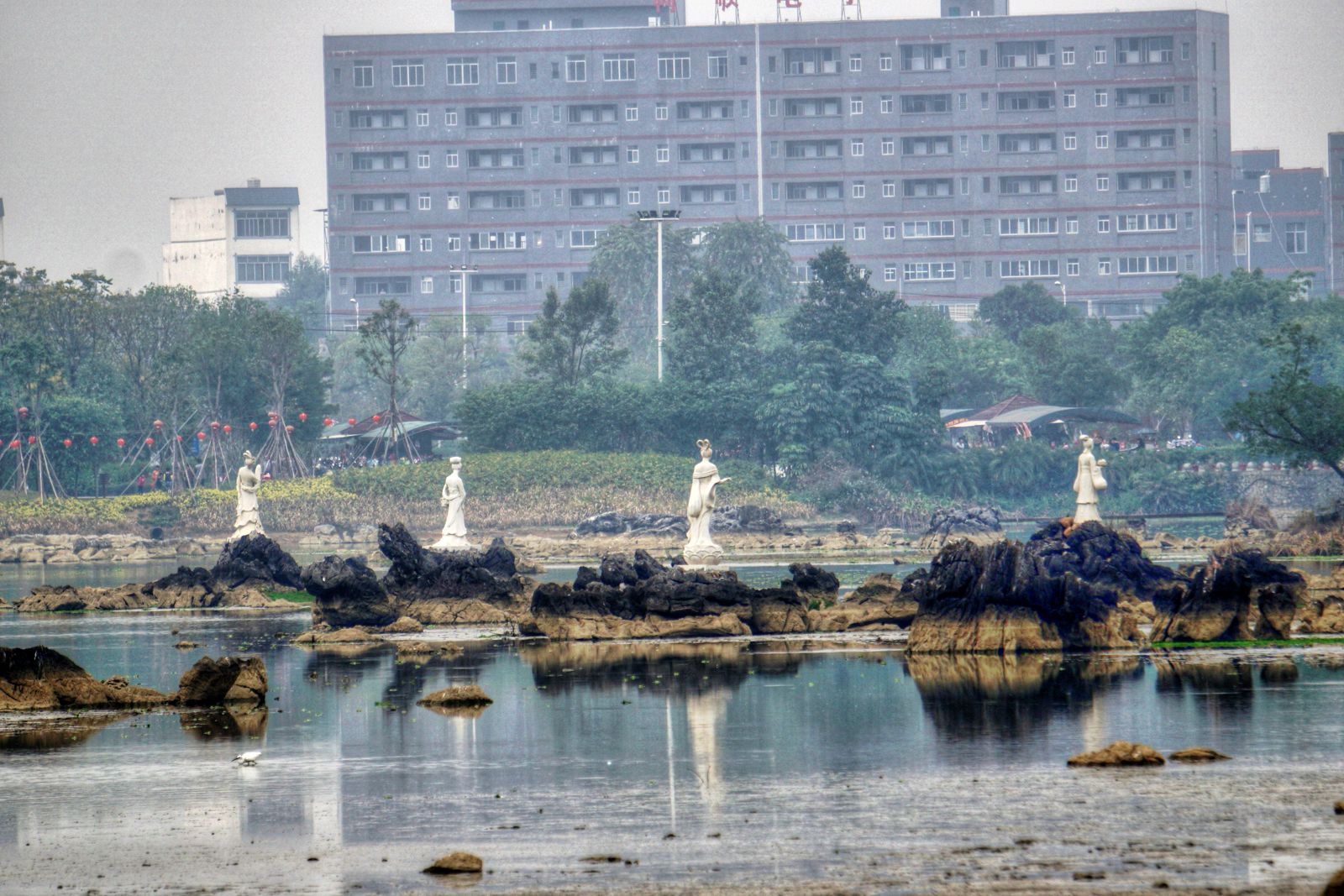 Preparations for the Year of the Dog (Chinese New Year) at the RT Mart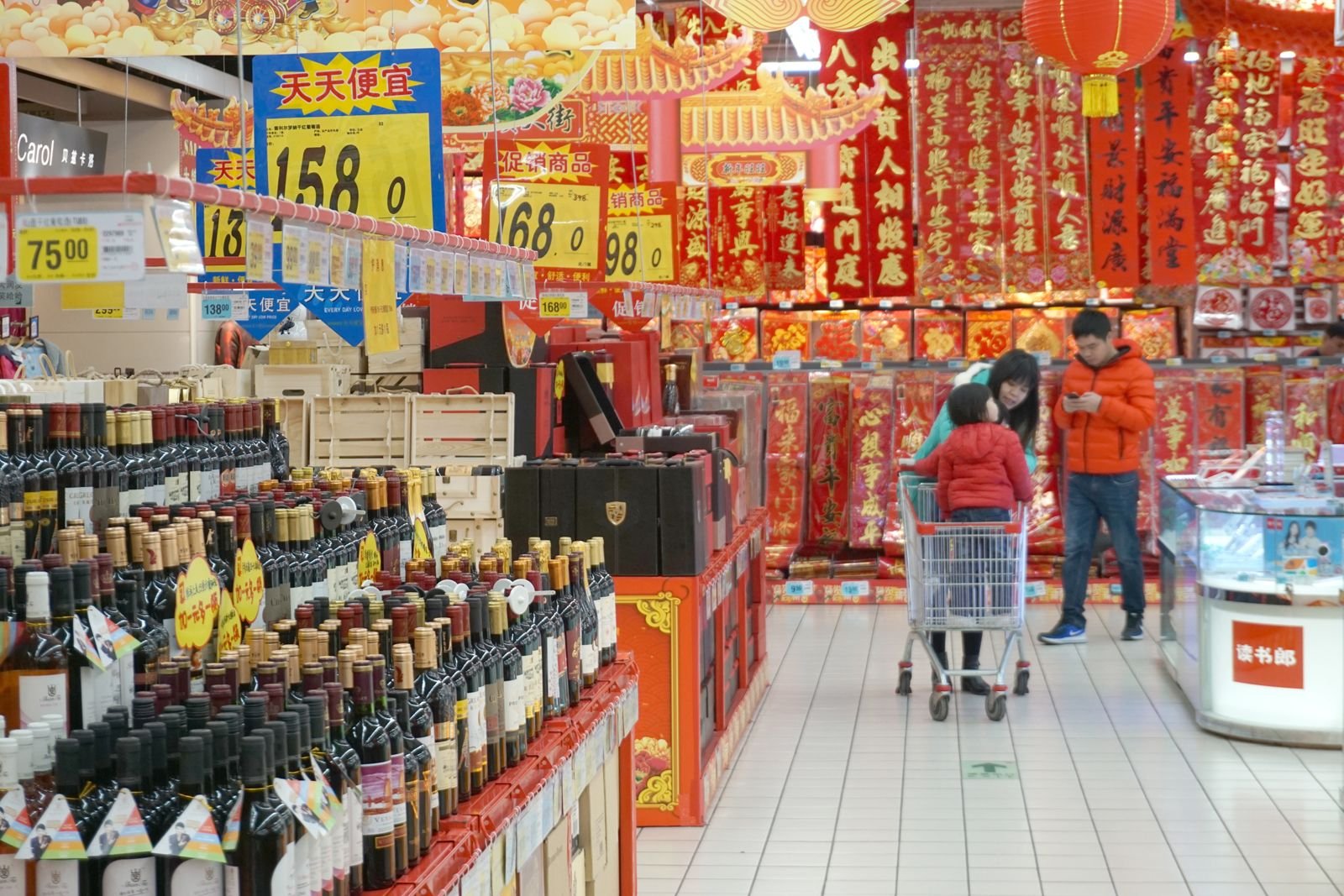 SteemIt World Map !steemitworldmap 22.6858645 lat 110.2400917 long D3SCR


#randyw