Good mentors focus on building supportive relationships, not necessarily fixing people. Mentors see themselves primarily as a counselor or helper. They believe they are to provide support and opportunities mentees lack. Mentors depends their involvement and expectations on developing a dependable relationship and involve mentees in the decision-making process of their activities.
Most times effective mentors listen first, ask questions second, and advise third. Telling people what to do all the time causes them to become more dependent. On the other hand, helping them find solutions for themselves fosters independence. Jesus influenced His disciples through His life as well as through His words. It was not Jesus who initiated teaching His disciples to pray. They came to Jesus because the power of prayer they saw in His life revealed the power in their lives. Just being around Jesus alone make their desire to change.
Credit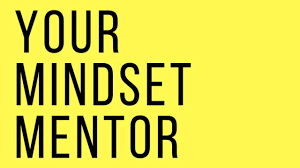 As we consider beginning our walk on the path of mentoring others, let us remember that through it is a huge responsibility, God who called you will help you for ''God's gifts and His call are irrevocable''. (Romans 11:29).
In closing, an old saying illustrates the essence of mentoring: "Tell me and i forget. Show me and i remember. Involve me and i understand". Effective mentors do not have all the answers. Instead, they walk with their mentees through the process of discovering all the blessings and benefits of hearing and obeying God.