Hi. This was shared today in my FB page and I'm sharing it in turn with you.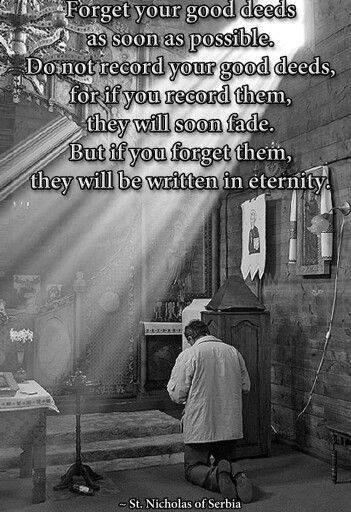 Source
But when you give to someone in need, do not let your left hand know what your right hand is doing. Matthew 6:3
This is a lesson in charity which we should take to heart. But it is indeed very very difficult to do. Unless, of course, the act of kindness is bordering on pettiness that one can forget it the moment it is done. Example is giving a peso to a beggar. This amount is so small that most people don't actually feel the weight of this in their pockets. However, a big donation or alms can be very hard to forget. Example is giving a thousand pesos to a beggar. This is a thousand times more than a peso and is likely to make a dent on anyone's pockets.
So how do we go about forgetting good deeds that are substantial in value? We don't. As I was reading up on this topic I came upon an article on Wikipedia about Matthew 6:3 regarding what Jesus could have meant about not letting your left hand know what your right hand is doing. The author believes that since we are the owner of our hands it is impossible for us not to know what both hands are doing. So the author explains that what Jesus could have meant was, just as one should avoid doing good deeds to earn the praise of others, one should also avoid congratulating himself for his act of godliness and religiosity. Giving should come from the heart and must be done without any expectations of any returns or rewards. I remember a friend who said, "Be generous to those who cannot afford to pay you back. God will pay it back for them."
Couldn't have said it any better.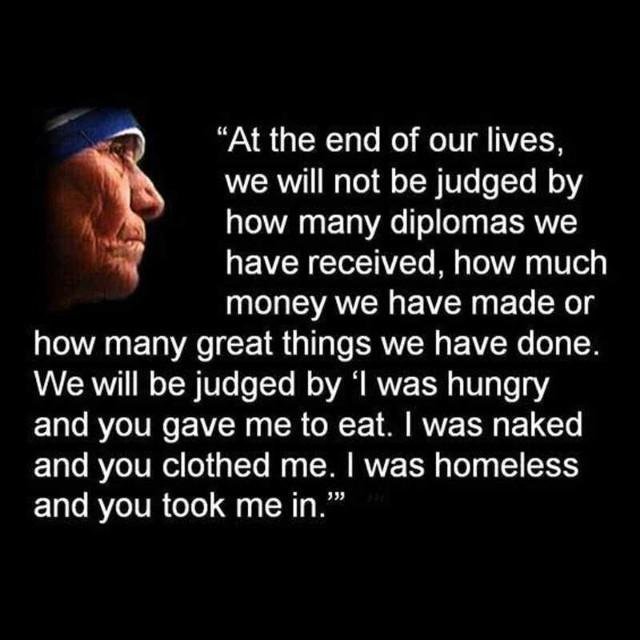 May you all have a blessed and charitable Sunday.