My previous post dealt with 7 types of trust in your marriage.
If you missed it here is the link:
https://steemit.com/christian-trail/@hope777/love-and-marriage-189-7-types-of-trust-that-you-need-in-your-marriage
What exactly is trust in your marriage?
Trust is built upon the knowledge and belief that your spouse loves you and that he or she is concerned over your total well-being and that he or she will always act with your best interest at heart. It also means that you can trust your spouse to keep his or her promises and will meet your expectations of each other as best as humanly possible. Trust must be the foundation of your marriage that makes you feel safe and secure and that will also allow spouses to be totally honest and vulnerable with each other. Your marriage must be the ultimate "safe place" for spouses to be totally honest and vulnerable.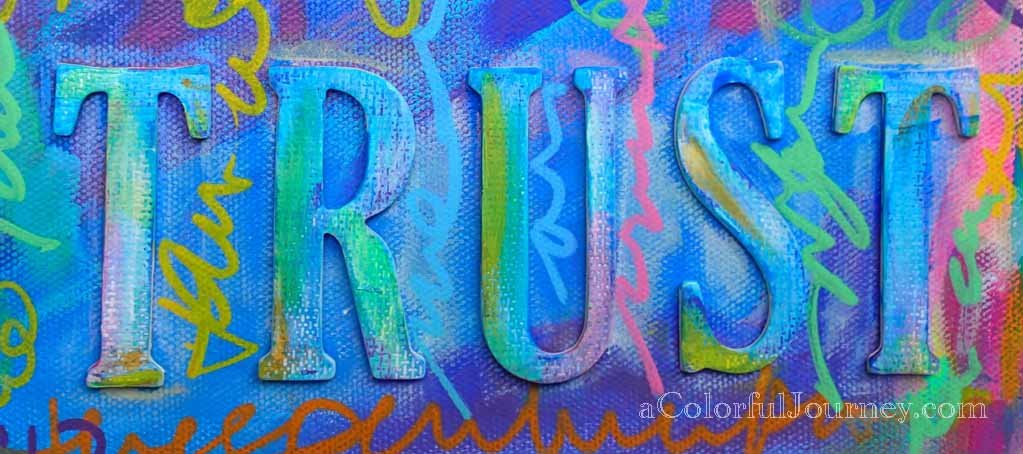 https://acolorfuljourney.com/wp-content/uploads/2013/07/Trust3ByCarolynDube
Big trust breakers are:
untruthfulness
unfaithfulness
unlawfulness
failure to communicate
This is the "big" things that will break the trust and will immediately create a crisis in your marriage that you will need to deal with it immediately to save your marriage.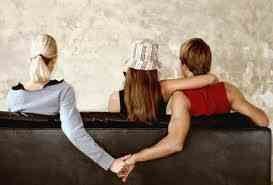 https://za.pinterest.com/pin/310537336776393358/
But today I am looking some "smaller" things that will break the trust. Trust is one of the core values in your marriage. There are some spouses that think if they can avoid the "big trust breakers" that their marriage will be fine. This is not true. Every husband and wife makes mistakes and if this continues by doing the same "small trust breakers" over and over the marriage will slowly erode with time.
Small trust breakers are:
You are always late
To be on time let your spouse know that he or she can rely on you. This knowledge is an essential part of building trust. While this aspect can be very challenging for some people as it may be part of a more laid-back personality, it is something that you can work on. If you are never on time, not sending messages or call when you promised, you are slowly but surely undermining the trust in your marriage.
You lack self-awareness
You don't really know yourself. You may say, I am a very nice person but in fact, you are short tempered. You can say; I am a really motived person but it takes you days to start a task that you decide on doing. People saying these things often believed it, but their spouses see it as lying and it makes it hard to trust such a person. Make sure what you think and say of yourself is reflected in your actions. If not admit it and you can set upon a mission to get to know yourself better and work on your weaknesses.
You do not express your feelings.
If your spouse shares his or her deepest feelings and thoughts with you and you don't it creates an imbalance of trust. It shows that your spouse really trust you but your failure to do the same say to your spouse I don't trust you in the same way. To learn to share your feelings can take time and work but you can do it and it is not really negotiable. You cant just say that I am not that kind of person. If you keep on hiding your true feelings and thoughts your marriage will not do well and can end up in divorce.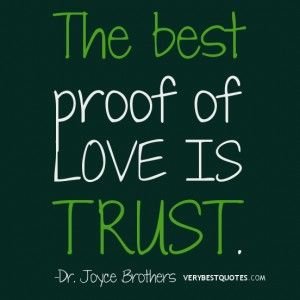 https://za.pinterest.com/pin/32228953556019274/
You are over critical and negative
Critical and negative people are not easy to confide in and you will have to get rid of this very damaging character trait if you want to have a successful and loving marriage. If you are constantly critising and being negative your spouse will stop telling you things because he or she will be afraid to be judged by you. So it will lead to a breakdown in communication.
You are not a good listener.
If you don't give your attention and listen when your spouse talks to you, your spouse won't be able to trust you. This makes you untrustworthy. You need to learn to listen without interrupting, not hearing, changing the subject or not really show interest in what your spouse is telling you.
You have a temper
If you are a person with a bad temper, you are breaking the trust in your marriage. Your spouse will start keeping secrets from you and avoiding doing things that he or she might think will set off your temper. This is very bad for your spouse as your temper force your spouse to not be totally honest in order to protect and keep her or him safe from your anger. It also has a very negative impact on conflict resolution in your marriage as conflict is avoided because your spouse is afraid that you will get angry. This is not a healthy situation when all conflicts are just buried and no resolutions is find.
You are super emotional
If you are super emotional it can also break the trust in your marriage. Like having a temper, being over emotional will cause that your spouse would find it easier to keep things from you than running the risk of upsetting you. Your spouse will keep things from you which will have a negative impact on the trust in your marriage. Your spouse may become resentful of you because he or she can get the feeling that you are not "totally there" for him or her and in a sense you are letting your spouse down because he or she cannot share his problems and challenges with you. As with a bad temper, the same applies here about conflict resolution. It also has a very negative impact on conflict as conflict is avoided. It became a pressure cooker full of negatives emotions and unresolved conflicts which one day will explode, leaving only heartbreak and disaster in the wake of the explosion.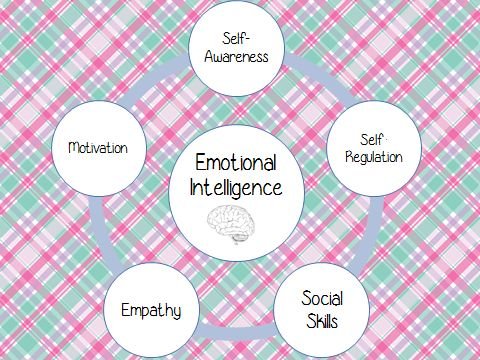 https://za.pinterest.com/pin/252694229067589952/?lp=true
Conclusion
If I look at the above all this "little trust breakers" comes down to emotional intelligence on which I also made some posts in the past.
Emotional intelligence (EQ) is the ability to identify, use, understand, and manage emotions in positive ways to relieve stress, communicate effectively, empathise with others, overcome challenges, and defuse conflict.
Emotional intelligence consists of four key attributes:
Self-awareness – you recognise your own emotions and how they affect your thoughts and behaviour, know your strengths and weaknesses, and have self-confidence.
Self-management – you're able to control impulsive feelings and behaviours, manage your emotions in healthy ways, take initiative, follow through on commitments, and adapt to changing circumstances.
Social awareness – you can understand the emotions, needs, and concerns of other people, pick up on emotional cues, feel comfortable socially, and recognise the power dynamics in a group or organisation.
Relationship management – you know how to develop and maintain good relationships, communicate clearly, inspire and influence others, work well in a team, and manage conflict.
Next post, how to grow in trust and restore trust if it was broken.
Sources: Blueprints for a solid marriage, dr Steve Stephens https://blackandmarriedwithkids.com/communication-infidelity-11-small-things-that-can-break-trust-in-your-marriage/
https://www.talentedladiesclub.com/articles/what-is-emotional-intelligence-and-why-is-it-so-important/
Images: as indicated under each picture
Thank you for reading.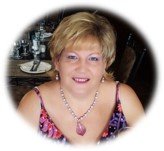 @hope777