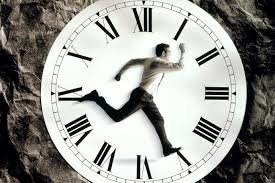 The act of remembrance is one that is essential for success in life. People that forget history, repeat history; but people that remember history, and learn from it, make history. Significantly successful people make history, while people that are accustomed to failure repeat history.
---
When we forget our experiences, we fail to glorify GOD and appreciate what HE does for us.
I want to talk about four things you must remember as we journey through this year 2019.
Recap: Last week we looked at:
In Part 1 we looked at - "REMEMBER YOUR JOURNEY"
In Part 2 we looked at - "REMEMBER THE PEOPLE
For this "part three" we will be looking at;
3. REMEMBER HIS MIRACLES
Remember all the marvelous works that the LORD has done in your life this year. Remember the good things that happened to you which you still can't fully explain how and why …
Psalm 118:23
"This is the Lord's doing; it is marvellous in our eyes."
a) GOD'S PRESENCE:
HIS peace in your heart in the storms you experienced. This is one miracle we easily underestimate. That is GOD's peace which passes all understanding.
When the situation you prayed about has not changed but then you have GOD's peace…that is a miracle.
b) GOD'S PROVISION:
HIS unexpected favours. This is when GOD gave you more than you thought possible.
Have you ever received a miracle you did not pray for?
It is almost as if GOD just decided to load you with good benefits. When that happens, it is a expression from GOD to let you know that HE knows how to take care of you more than you can take care of yourself.
Remember GOD's provision and don't ever doubt HIS love for you in the coming year.
c) GOD's PROTECTION:
HIS deliverance from trouble. The LORD watches over us, and keeps us from evil. GOD's deliverance is usually unseen. The reason is we don't always see the danger that HE has delivered us out of. Everyday you wake up is a testimony of GOD's protection. Remember God's protection.
Next week we will look at part 4 which is "REMEMBER THE LESSONS YOU HAVE LEARNT"
Till then, do have a blessed week ahead.
GOD BLESS YOU