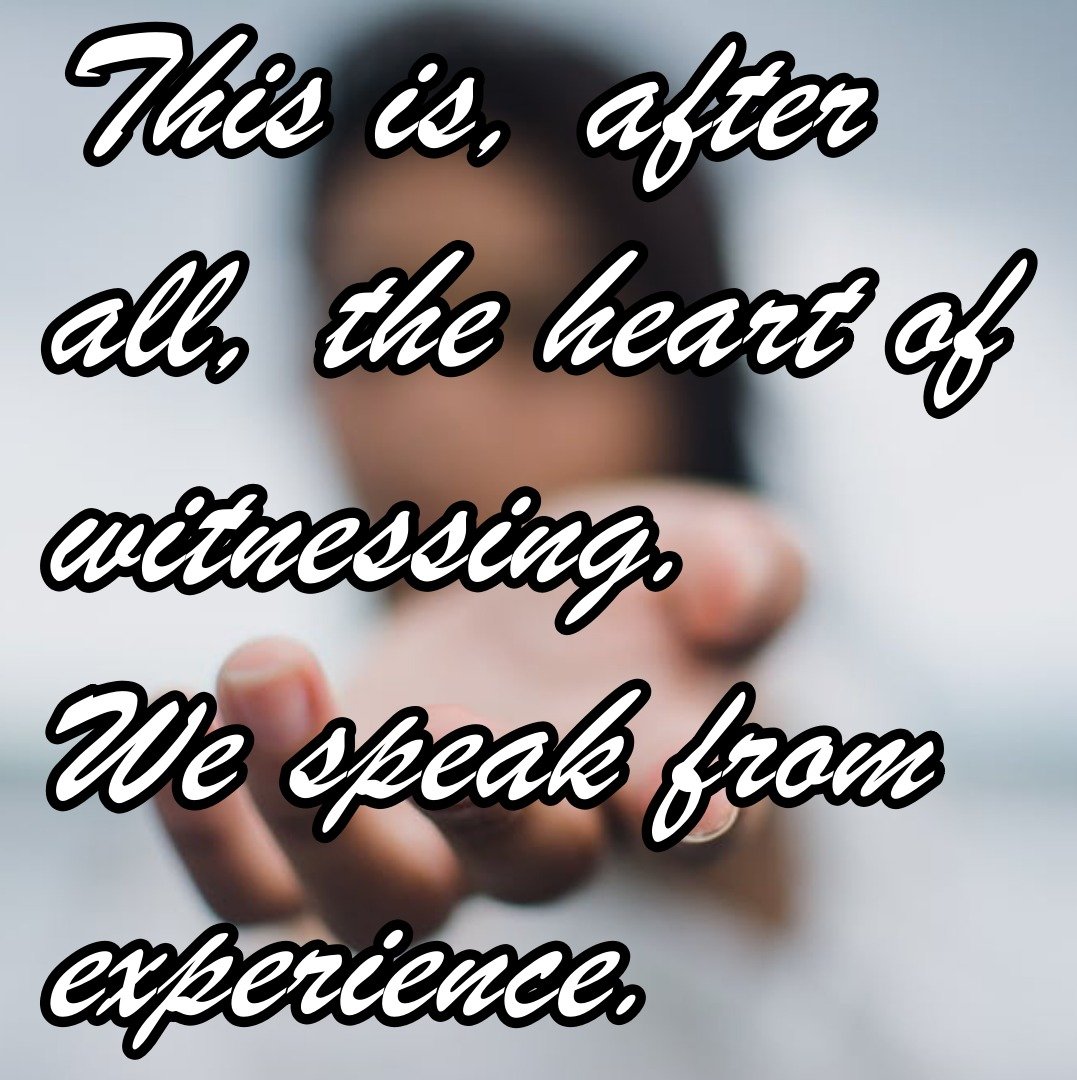 Philemon 1:6 (KJV)
That the communication of thy faith may become effectual by the acknowledging of every good thing which is in you in Christ Jesus.
I cannot imagine that there is such a thing as a Christian who doesn't want to communicate his faith effectively. Perhaps we have different ideas of what this communication is, but a genuine Christian wants to share his faith with others. To that end notice:
It will require prayer
The effectual communication of faith is not possible in the power of the flesh. We must have the power, the energy of the Holy Spirit. That must be obtained through prayer. In this case Paul prayed for this energy for another. I suggest that, in order to have such Holy Spirit effectiveness, we need both our own prayers and those of another.
The acknowledging of our faith.
The word means "perfect knowledge". I believe it must come from two directions:
First, we must acknowledge those things God has done in us.
This is, after all, the heart of witnessing. We speak from experience. In this case we transfer all the glory of these good things to Jesus Christ in us.
Second, those knowing us must be able to admit there is a good thing in us.
It will do little good to tell them that we have something good, and we received it from Jesus unless they can acknowledge, they see some good thing in us. We need the good thing and we need to willingly allow it to be seen. Then we need that God will open the eyes of others to see it and hear us that it is from Jesus Christ.
To my readers:
First of all, thank you! It is a great joy to me to know you read the thoughts and lessons God has given me in His word.
Secondly, I would love to hear from you. Please feel free to leave comments.
For this and more than 4900 earlier Daily Visits with God visit https://mckenzie-visit-with-god.blogspot.com. There you will find daily visits going back to 2006.
If this blog has blessed you, please subscribe to my feed and share it with others.
Donate to Bible Baptist Church every time you make an Amazon purchase through this link, https://smile.amazon.com/ch/91-1265824
For more resources from Pastor Marvin McKenzie visit http://puyallupbaptistchurch.com.
My books are available at:
My author spotlight at Lulu.com:
http://www.lulu.com/spotlight/marvinmckenzie
My author Page for Kindle/Amazon
http://www.amazon.com/author/marvinmckenzie
Philemon 1:6 (KJV) Effective Witnessing
Photos from pexels.com