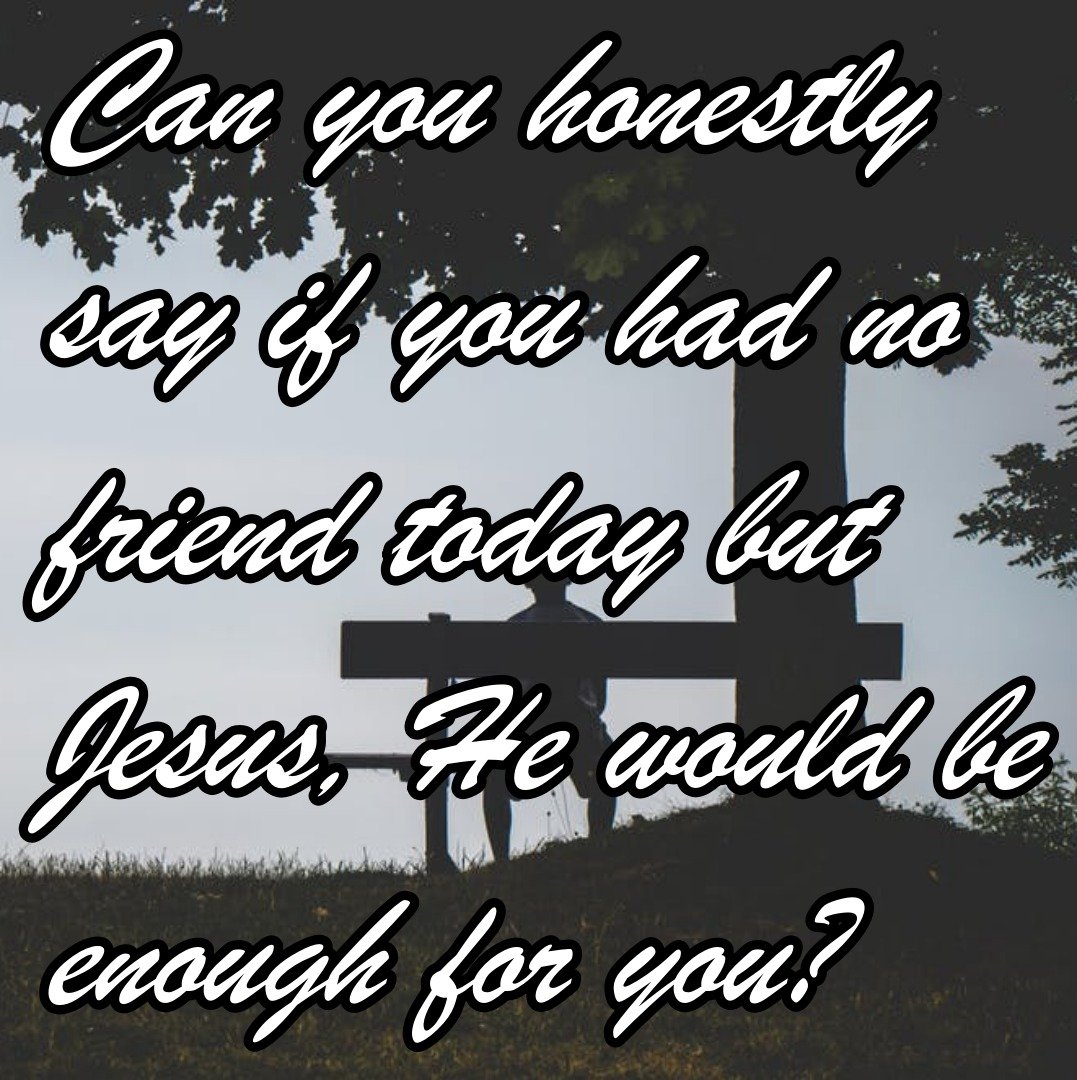 Psalms 73:25 (KJV)
Whom have I in heaven but thee? and there is none upon earth that I desire beside thee.
I'll say it right off; There are some challenges with this verse. The Psalmist, who is not David asserts two things:
There is no one in heaven he is interested in but God
It is not David, but we know for sure that David expected and looked forward to seeing the baby born to Bathsheba when he got to heaven. It cannot be said, therefore, that it is wrong to look forward to seeing our loved ones who have gone before us.
There is no one on earth he is interested in but God
There are countless examples of people in the Bible who cares for another human being. Paul's love for the Philippians comes to mind.[1] It cannot be said, therefore, that it is wrong to love someone on this earth.
That said, this is still challenging and convicting. The Psalmist said there is only one he looked forward to seeing in heaven, the Lord. And he said there is only one he desired in this world, the Lord. It's a matter of priority and preference. Honestly, can you say that Jesus is enough to make heave sweet for you?
Can you honestly say if you had no friend today but Jesus, He would be enough for you?
No reviving can happen in our soul except this is a truth in us.
[1] Philippians 4:1
*Therefore, my brethren dearly beloved and longed for, my joy and crown, so stand fast in the Lord, my dearly beloved.
To my readers:
First of all, thank you! It is a great joy to me to know you read the thoughts and lessons God has given me in His word.
Secondly, I would love to hear from you. Please feel free to leave comments.
For this and more than 4900 earlier Daily Visits with God visit https://mckenzie-visit-with-god.blogspot.com. There you will find daily visits going back to 2006.
If this blog has blessed you, please subscribe to my feed and share it with others.
Donate to Bible Baptist Church every time you make an Amazon purchase through this link, https://smile.amazon.com/ch/91-1265824
For more resources from Pastor Marvin McKenzie visit http://puyallupbaptistchurch.com.
My books are available at:
My author spotlight at Lulu.com:
http://www.lulu.com/spotlight/marvinmckenzie
My author Page for Kindle/Amazon
http://www.amazon.com/author/marvinmckenzie
Psalms 73:25 (KJV) No One But God
Photos from pexels.com