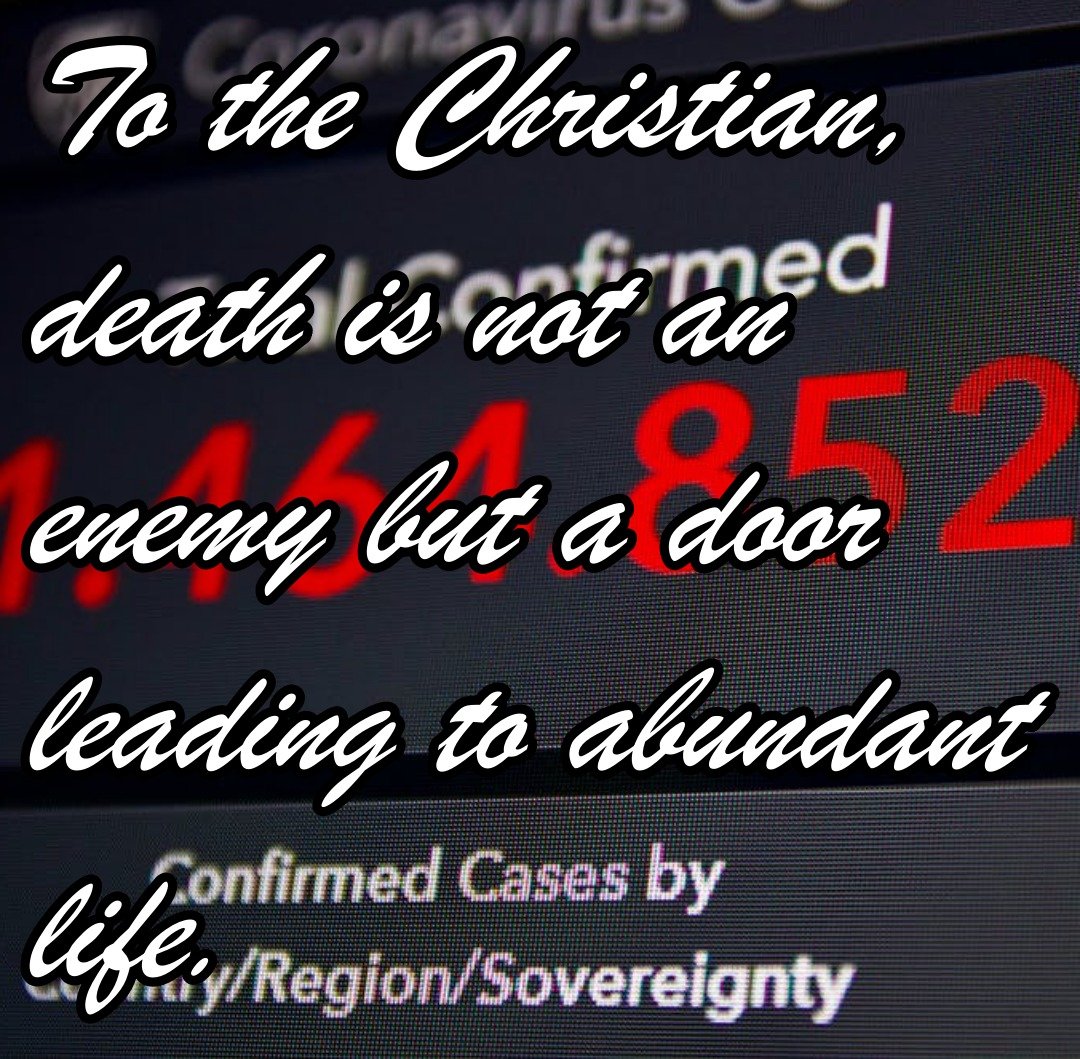 Psalms 89:47-48 (KJV)
Remember how short my time is: wherefore hast thou made all men in vain?
What man is he that liveth, and shall not see death? shall he deliver his soul from the hand of the grave? Selah.
It is a painful reality but reality still that all of us shall see death.
Philosophically some men cope with death with, "Death is a part of living".
Too many men have had to accept the inevitability of death on some battlefield.
With old age often comes a sort of friendship with death as the body's problems become increasingly difficult to bear.
To the Christian, death is not an enemy but a door leading to abundant life.
The best way to have a wonderful life is to have a plan for death. To recognize that this life is short and to be prepared for death through faith in Jesus Christ, opens up our few years on earth to eternal possibilities.
To my readers:
First of all, thank you! It is a great joy to me to know you read the thoughts and lessons God has given me in His word.
Secondly, I would love to hear from you. Please feel free to leave comments.
For this and more than 4900 earlier Daily Visits with God visit https://mckenzie-visit-with-god.blogspot.com. There you will find daily visits going back to 2006.
If this blog has blessed you, please subscribe to my feed and share it with others.
Donate to Bible Baptist Church every time you make an Amazon purchase through this link, https://smile.amazon.com/ch/91-1265824
For more resources from Pastor Marvin McKenzie visit http://puyallupbaptistchurch.com.
My books are available at:
My author spotlight at Lulu.com:
http://www.lulu.com/spotlight/marvinmckenzie
My author Page for Kindle/Amazon
http://www.amazon.com/author/marvinmckenzie
Psalms 89:47-48 (KJV) The Best Way to Live
Photos from pexels.com