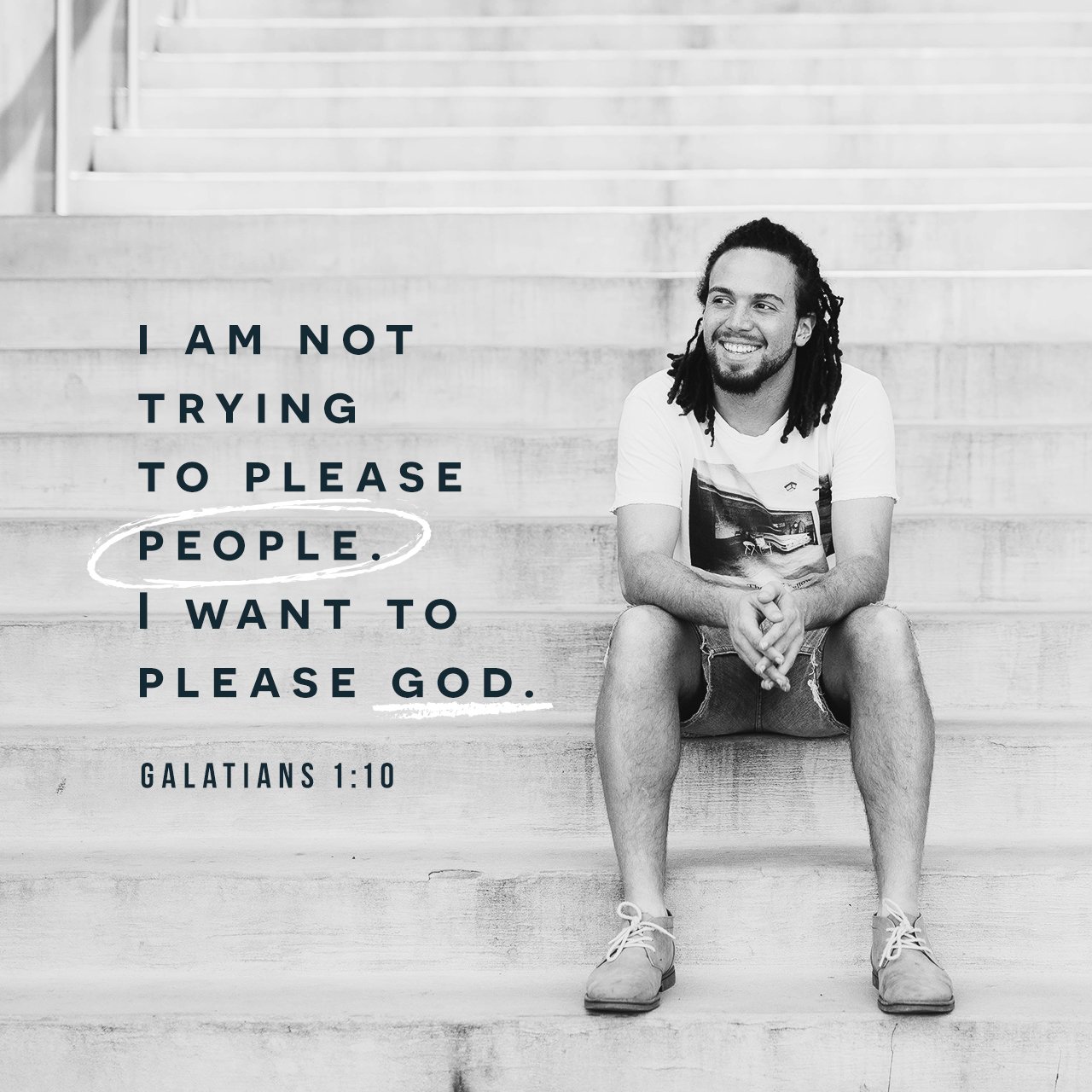 Galatians 1:10
Am I now trying to win the approval of human beings, or of God? Or am I trying to please people? If I were still trying to please people, I would not be a servant of Christ.
Today's Verse Image comes from <a href="
https://www.bible.com/bible/111/gal.1.10
" target=_blank" rel="noopener noreferrer">YouVersion (Read more...)
© 2019,
The Bridge
. All rights reserved.
---
---
Posted by The Bridge with SteemPress : https://887thebridge.com/word-of-hope/2019-11-19/
---