How do you see God in your life? Is He someone to feared upon? Is He someone who punishes the sinners like what He did to Adam and Eve? Different religion, see God differently. Likewise, each one of us have our own personal perception of God. In Roman Catholic, there is the Father, the Son, and the Holy Spirit. We called it the Blessed Trinity, in which God is all three.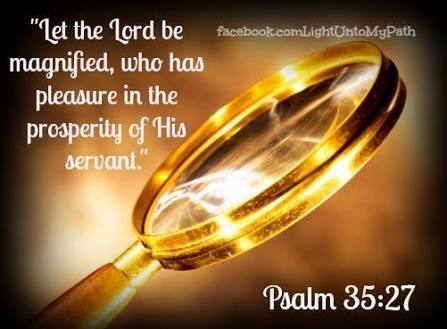 image source
Based on my own belief of God, I would like to see Him as a Father or as a parent. As a Father, I believe He wants to give the best to all of us. Much like our parents to us, and us being a parent to our children. He wants us to be blessed, so we can be a blessing to others. He wants us to be abundant and not nearly getting by.
But the problem is us. Most of the time we do not see ourselves being abundant. We just get used to us being able to live a comfortable life, being able to pay our bills, or just barely enough to meet our own needs. We did not have room on our mind to think that we can be abundant in life. We feel that it is not good to be rich, that God doesn't want us to be rich and so on.
Much like a parent to his children, God also wants to see us excel. He wants to see us prosperous and blessed. He Delights to see us abundant. He can and He will, but first we have to see it in our minds. We have to believe that it will happen, and have faith that God will make it happen. We have to expect God's blessings. And how do we do that? By thanking Him for the blessings yet to happen. Declare that every thing you desire will happen. We have to take the limits off God, He is the most powerful in the whole universe. With just one touch of His hands, things can turn around. The only limit that God have is the limit we set of Him. So if we believe that we can be anything and have anything we desire, We can, with His help. We just have to see it first, believe and act on it.
Declare that because you walk in obedience, God's blessings are going to chase you down and overtake you! Don't just settle for a "good enough" mentality. Develop an overflow mentality, and you'll see God's hand of blessing in every area of your life!
Blessed Sunday Everyone!